A 74-year-old Rock Springs man who was reported missing Oct. 25 had still not been found by Sunday, authorities said.
Terry Meador went missing following a solo hunting trip south of Rock Springs. Authorities found his 2013 Chevrolet pickup badly stuck 2.75 miles north of the Pine Mountain summit.
In the three days following the report of his disappearance, planes, helicopters, law enforcement, search and rescue teams and family and friends searched the area. In the next two days, search parties were unable to find any trace of him, according to the Sweetwater County Sheriff's Office.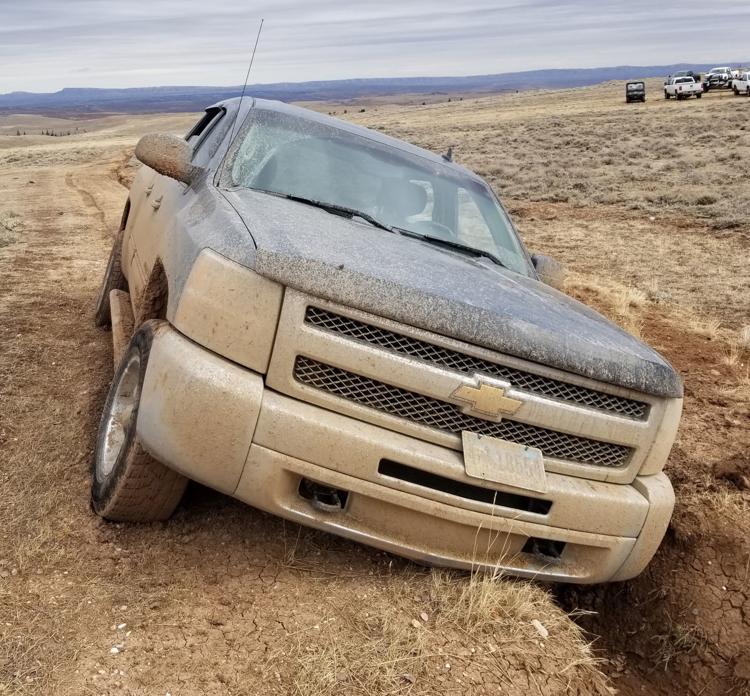 On Saturday, more than 150 people volunteered to help search for Meador in the Pine Mountain area in advance of bad weather.
"Unfortunately, we were unsuccessful," said Sheriff Mike Lowell in a news release. "We were unable to locate Mr. Meador or any additional clues to his route or whereabouts after he left his vehicle."
Search parties have covered more than 60 square miles in the area thus far.
The sheriff said citizens searching on their own should be careful given the season's worsening weather.
"If you do choose to search on your own, make it a careful, well-thought-out decision and plan accordingly," Lowell said. "Be properly equipped and, equally important, let someone know where you will be and when you plan to return."