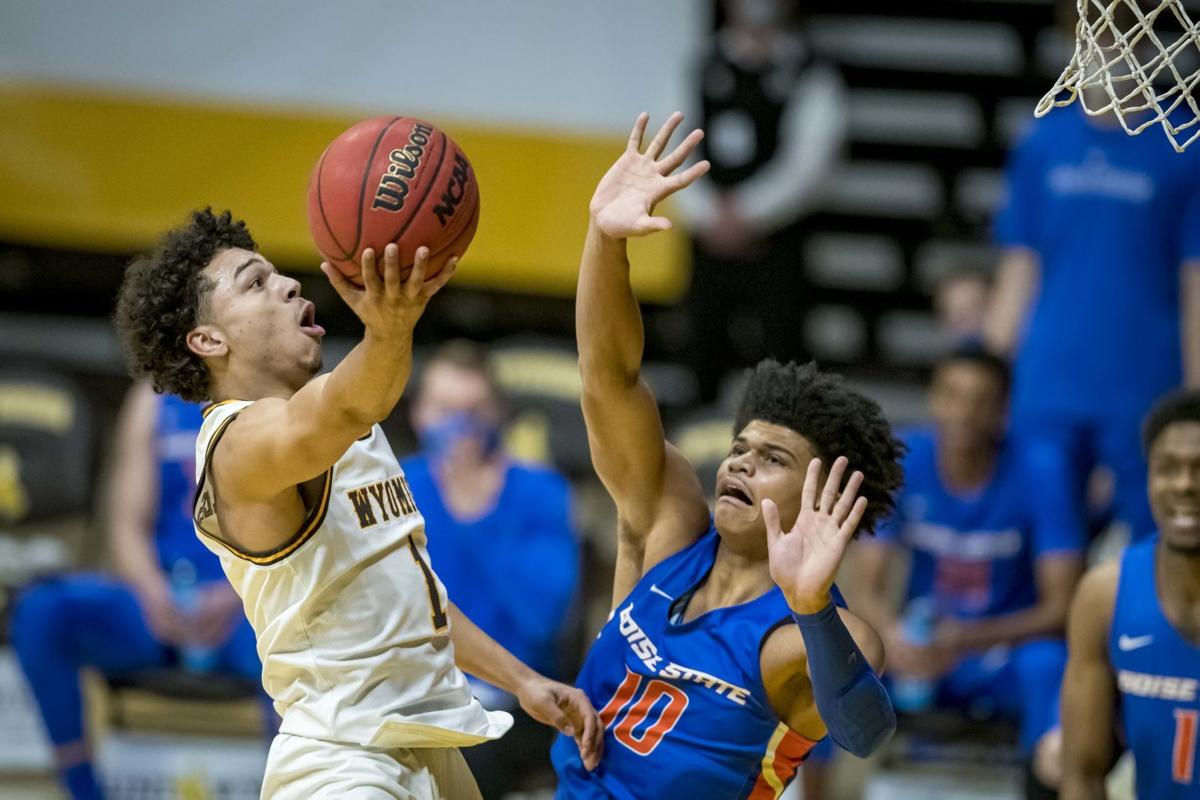 LARAMIE -- It sounds like Wyoming's men's basketball team will be looking for a new point guard next season.
In the most significant offseason news involving the Cowboys so far, Marcus Williams has entered the NCAA transfer portal. Williams, who was voted the Mountain West Freshman of the Year by media and league coaches, led UW in scoring (14.8 points per game) and was second on the team in assists (4.2).
Players who enter the portal have the option of returning to their current school if mutually agreed upon, though it doesn't seem like much of one based on a brief statement released Tuesday night by Linder on the development.
"We thank Marcus for his contributions to our program, and we wish him well in the future," Linder said.
A native of Dickinson, Texas, Williams first signed with Northern Colorado coming out of Dickinson High School before eventually following Linder to UW when Linder was hired as the Cowboys' head coach last March. Williams started 24 of UW's 25 games this season and played the second-most minutes (31.2) of anybody on the roster.
Williams finished eighth nationally among all freshman in scoring. His season included a career-high 30 points against Denver on Dec. 9 and 28 points against Nevada on Jan. 24 -- a season-high against a Mountain West opponent. He tailed off a bit toward the end of the season, scoring in single digits in three of his final seven games, but averaged 13.5 points in the Mountain West Tournament and dished out a career-high 10 assists in UW's tournament opener against San Jose State.
Williams on Wednesday afternoon addressed his decision to transfer with a statement posted to his social media accounts:
Follow UW athletics beat writer Davis Potter on Twitter at @DavisEPotter.