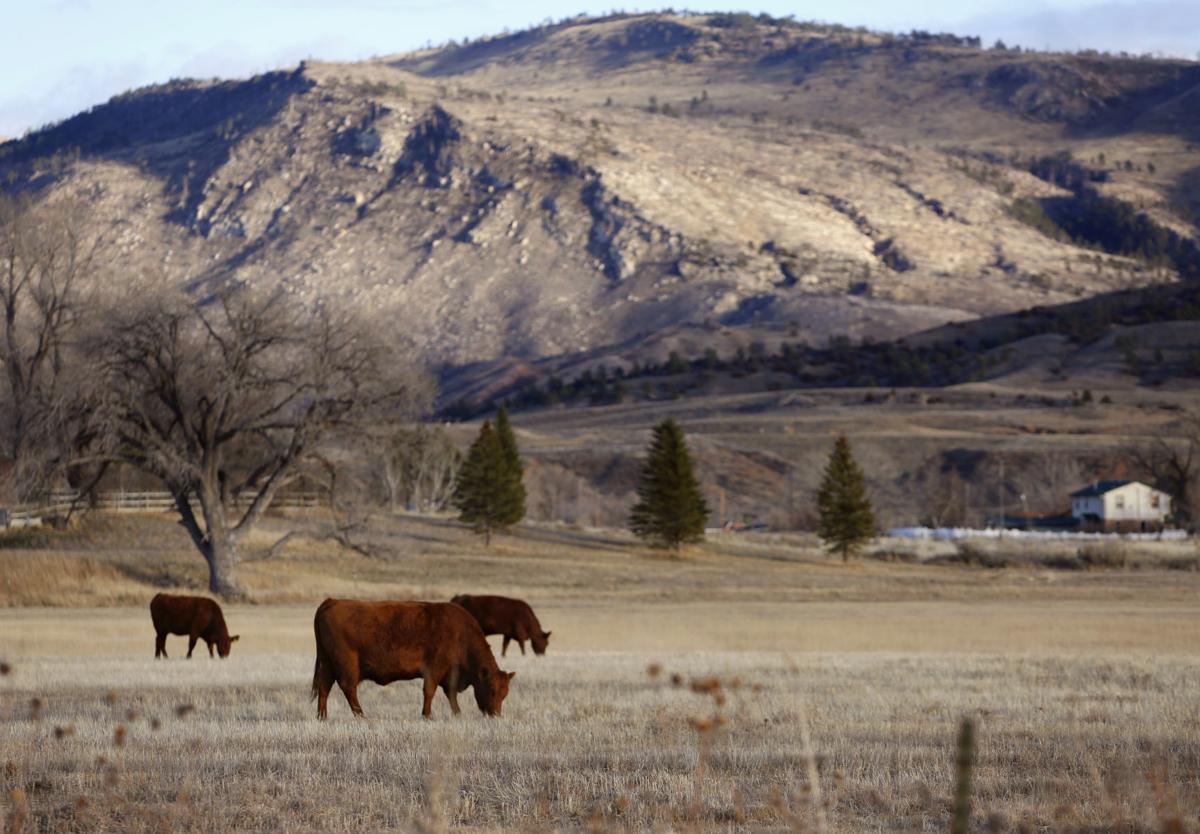 U.S. Department of Agriculture Secretary Sonny Perdue has formally opened an investigation into pricing practices made by the meat packing industry, which includes recent developments related to COVID-19, after lobbying efforts by the National Cattlemen's Beef Association. Wyoming producers recently voiced their frustrations with discrepancies between live beef and boxed beef prices, alleging price gouging made by packers.
"We're very supportive of it," Jim Magagna of the Wyoming Stock Growers Association told the Star-Tribune. "It's unfortunate that it's taken the coronavirus to bring this to a head because it makes it more dramatic. Scenarios where packers take advantage of the producers aren't exclusive to the coronavirus.
"It seems like it's a wake-up call, not to condemn one side but to analyze our market in place and see if all the laws are being followed."
Magagna was involved in conversations with the National Cattlemen's Beef Association last week to determine courses of action and he saw the Nebraska Cattlemen's letter that asked for intervention and investigation by the U.S. Justice Department.
Perdue originally opened an investigation solely based on a packing plant in Holcomb, Kansas, last August. That investigation has broadened nationally since.
Perdue tweeted Wednesday afternoon that the USDA's Packers and Stockyards division would extend oversight "to determine the causes of divergence between box and live beef prices." He went on to say that COVID-19 has factored into the broad scope, although Wyoming producers have maintained these pricing discrepancies have occurred for years.
"Why the hell do we have to blame the coronavirus before we finally did this?" Michael Schmitt at the Torrington Livestock Market asked. "This has been going on for 20 years."
Schmitt's one of the three co-owners of the Torrington Livestock Market that has seen market fluctuations far before the first COVID-19 diagnosis in the United States on Jan. 21.
On the first closing day after that diagnosis live cattle futures closed at $126.775 per hundredweight (cwt). Meanwhile, choice boxed beef closed at $214.78 cwt that same week. In the Nebraska Cattlemen's letter to U.S. Attorney General William Barr, the group stated that live cattle futures declined 30 percent as of April 3 while box beef prices counted to rise to as much as $252.84 cwt choice and $242.38 cwt select.
That's led to major losses for Wyoming producers in the fed cattle market now and, if not corrected, could lead to major market issues when Wyoming producers send yearlings to market in the fall. Agriculture is Wyoming's third-largest industry, and beef/cattle makes up nearly 60 percent of that industry with $1.66 billion in revenue generated in 2017, according to the USDA's National Agricultural Statistics Service.
"We'll be anxious to see how the USDA goes about this, and depending on what the USDA finds, it could end up in the hands of the Department of Justice," Magagna said. "We'll just have to wait and see. We're pleased it's going forward at this time."
Magagna and Schmitt stated they hope the investigation is conducted thoroughly and impartial. USDA officials have not stated a timeline for the investigation's conclusion.
Follow sports reporter Brady Oltmans on Twitter @BradyOltmans
Concerned about COVID-19?
Sign up now to get the most recent coronavirus headlines and other important local and national news sent to your email inbox daily.