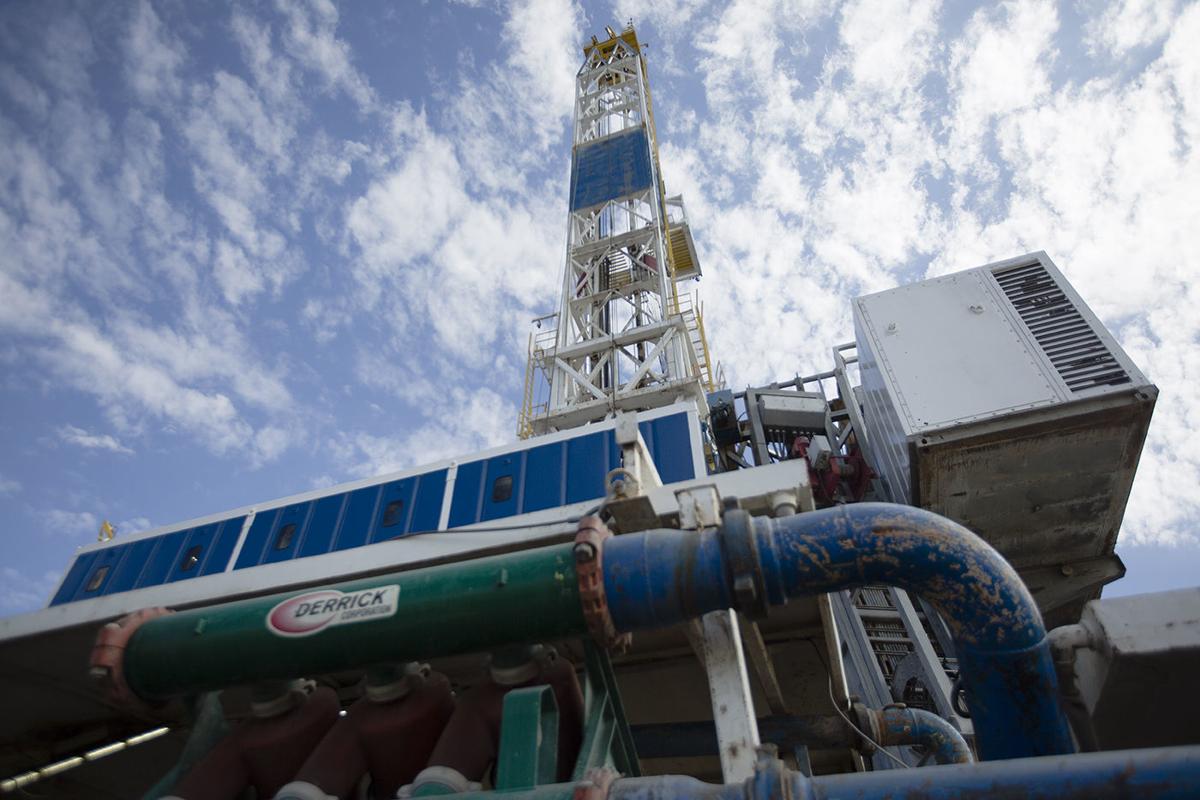 CHEYENNE — Wyoming saw a significant drop in its projected revenues this quarter, a decrease reflecting an uncertain time for oil and gas markets and short-term investment prospects.
Wyoming has continued to enjoy a healthy improvement in sales tax revenues from the retail and mining sectors, but much of the activity is tied to increases in oil and gas production, while job growth, with an increase of just 1 percent since October, has remained minimal.
Combined, the Consensus Revenue Estimating Group (CREG) has reduced its revenue estimates for 2019-2020 by $125.1 million, with a reduction of $145.4 million anticipated for 2021-2022, according to the group's quarterly revenue report released Monday. The reduction is spread across the state's revenue estimates for Wyoming's General Fund, its Budget Reserve Account, the Permanent Wyoming Mineral Trust Fund, the School Foundation Program, the School Capital Construction Account and the state's School Foundation Program Reserve Account.
Oil prices
After optimistic prospects for oil and gas in October, the January CREG report makes significant modifications to its estimates for the coming years, with substantial decreases in oil prices over the next few years.
In 2019, CREG decreased the projection for Wyoming oil prices by $15 per barrel, with additional reductions of $10 per barrel in 2020 and $5 per barrel in 2021. Taken into account, this would reduce the total 2019-2020 forecast for severance tax collections by $95.7 million — and an additional $48.9 million in 2021.
The General Fund and Budget Reserve account is expected to experience reduced revenues of $16.3 million in 2019 and $44.5 million for 2020, while Federal Mineral Royalties are projected to decrease $49.5 million in 2019-2020 and $25.2 million in 2021-2022. This amounts to a more than $67.3 million decrease for the 2019-2020 budget cycle compared to the October report.
The decrease, CREG explains in its report, is largely due to an excess of supply versus global demand for oil as well as lower-than-anticipated effects of new U.S. sanctions on Iran. Imposed in November, the sanctions have been ineffective due to waivers granted to nations like China and India, which continue to purchase oil from the country.
However these numbers, the CREG notes, are conservative compared to the expectations of most analysts.
"Looking forward, there is a great deal of uncertainty in the oil markets," the report notes. "As noted by the head of oil markets at the International Energy Agency, forecasting trends in 2019 is 'even more hazardous than usual.'"
CREG added that United States' oil shale production, however, continues to grow, and new OPEC supply agreements could begin to limit future surpluses worldwide, though there are general concerns about global economic growth, as well as geopolitical risks in the Middle East that could change oil and gas prospects on a dime.
"Broadly speaking, government and investment analysts' forecasts are currently exceeding the oil prices predicted by futures markets," CREG notes.
Increases
One bright spot for the state was an increase in sales and use taxes, which came in higher than October's projections.
According to the report, 2018 sales and use tax collections exceeded the January 2018 CREG forecast by about $38 million, causing CREG to boost its revenue projections for sales and use tax collections by more than $14.5 million from its October forecast. Much of this, the report noted, is directly due to activity in the oil and gas sector.
However, workforce continues to be a problem. Wyoming is currently experiencing job growth of less than 1 percent and has seen only modest personal income growth while declines in both labor force and population continue on. In addition, the report notes that the number of drilling rigs have failed to increase — meaning fewer jobs — due to more efficient drilling methods.
Reactions
The CREG report's contents were a topic of quick discussion in a Monday meeting of the Senate, where Appropriations Committee Chair Eli Bebout, R-Riverton, presented the report's findings.
Speaking during that meeting, Sen. Charlie Scott, R-Casper, estimated that, based on "back of the envelope calculations," the state would be working under an operating deficit in the vicinity of 7 and 8 percent over the coming two-year budget cycle, equivalent to roughly $300 million.
This, he noted, was well below the 20 percent deficit facing the Legislature at the start of last year's budget session, which saw massive spending cuts.
"We're not out of the woods yet," said Scott. "We have to be careful, but we're not facing a disaster."
Bebout said in a Monday interview with the Star-Tribune that there were a number of tax reforms on the table this session, as well as some other bills that could help address some of the gap. However, much of the burden would fall on funding for K-12 education.
"The bigger issue is when you look down the road, in this case four years out, there's a structural deficit," said Bebout. "We're trying to get that number as best we can – it's a guestimate so far – but it's looking like $400 million over the biennium, and mostly for K-12 education."
Though Bebout said the state's rainy day funds could cover between six and eight years of funding gaps, "that's not the way to run a government" he said. For now, the righting of Wyoming's finances will come in pieces; even in areas like former Gov. Matt Mead's $148 million supplemental budget, whose recommendations are currently being debated in the JAC.
"To me, a supplemental budget is for emergencies and, as I'm looking at that list, I don't see a lot of emergencies," said Bebout. "So I think we would see less spending than in Gov. Mead's budget. But it's a process."
The full report can be found here.
Follow politics reporter Nick Reynolds on Twitter @IAmNickReynolds
Be the first to know
Get local news delivered to your inbox!