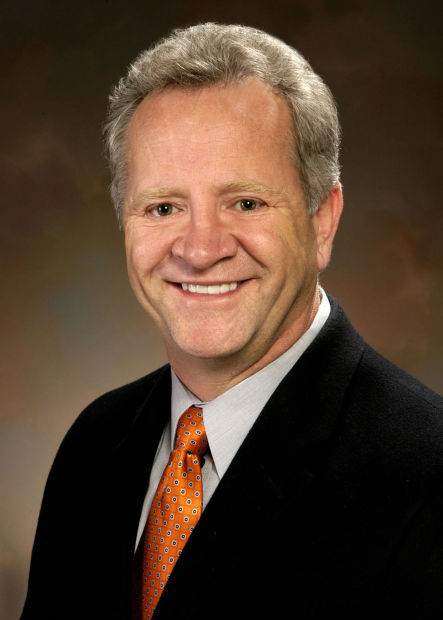 With little time to learn in Wyoming's abbreviated legislative sessions, Wyoming lawmakers often look to representatives of special interest groups — known as lobbyists — to understand the greater implications of the bills they're considering.
Representing a cross-section of Wyoming industry, lobbyists have a significant role in the legislative process and, in many cases, are looked to as de facto experts for legislators who often have little more than a few minutes to learn about a bill and what it does.
While lobbyists are looked down upon by the public at times, legislators will almost unanimously state that their job would be next to impossible without them. Be warned however: mislead or lie to a lawmaker and prepare to lose all credibility.
Here are the people who do it best, according to our survey:
1. Pete Obermueller
The current president of the Petroleum Association of Wyoming and the former leader of the Wyoming County Commissioners Association, Obermueller is a well-prepared and informed face for one of Wyoming's most prominent industry groups and a consistent presence nearly every place the Legislature meets.
A former aide to both U.S. Reps. Barbara Cubin and Cynthia Lummis, Obermueller has a firm grasp on both state and local policy and is often effective in deploying that breadth of knowledge to provide a holistic and big picture defense of the state's energy sector.
2. Jody Levin
Representing a swath of interests from railroads and soda ash to chemicals and telecoms, Levin — who once led the prestigious Capitol Club — is an influential voice for everything infrastructure in the state. Tying with Obermueller for first in the Star-Tribune's Legislative Poll, she commands the respect of lawmakers and fellow lobbyists as well.
One of the most well-connected individuals in Wyoming politics, Picard — one of the top "hired guns" in the Legislature — counts one of the Legislature's longest client lists heading into 2020, lobbying for firms like Phillip Morris; sports betting websites FanDuel and DraftKings, the private prison company CoreCivic, and several firms from the pharmaceutical, telecommunications and insurance world.
4. Mike Moser
Another veteran of the Wyoming Legislature, Moser's easygoing demeanor and unparalleled preparedness has been put to work for everyone from the powerful Wyoming State Liquor Commission to a number of assorted interests, from funeral homes and bingo halls to the insurance industry.
5. Erin Taylor
Known for her multitude of advisory roles throughout Gov. Matt Mead's administration, the Wyoming Association of Community College Trustees executive has an integral role in representing one of the key economic and academic forces in the state.
Taylor also boasts one of the most impressive resumes of anyone roaming the Capitol, with stints as head of the powerful Wyoming Taxpayers Association, a campaign manager for Sen. Mike Enzi and a strong background in the energy industry, which she still represents in a limited capacity as a lobbyist.
Receiving more than one vote:
Travis Deti, Meredith Asay, Laura Lewis, Laurie Urbigkit, Cindy DeLancey, Chris Brown, Byron Oedekoven, Jeremiah Rieman, Ken Decaria, Katherine Wilkinson, Jim Magagna, Sabrina King, Sheila Bush, Bobbie Frank, Ashley Harpstreith, Nick Agopian.
Honorable mentions:
Liz Zerga, Dave Fraser, Eric Boley, Jonathan Downing, Mary Lynne Shickich, Wendy Curran, Richard Garrett, Chris Merrill, Jen Simon, Monika Leininger, Kristen Gunther, Esther Wagner, Bobby Rolston, Ron Sniffen, Keith Kennedy, Brett Moline, Ken Hamilton, Liz Brimmer, Kevin Reddy, Katie Legerski, Kathy Vetter, Bill Novotny, Brian Farmer, Mary Lynne Schickish, Bob Jensen.
Rankings were based exclusively on a questionnaire submitted to all lawmakers and lobbyists several weeks prior to the start of the 2020 legislative session. Votes for oneself — if applicable — were immediately discarded.
Be the first to know
Get local news delivered to your inbox!