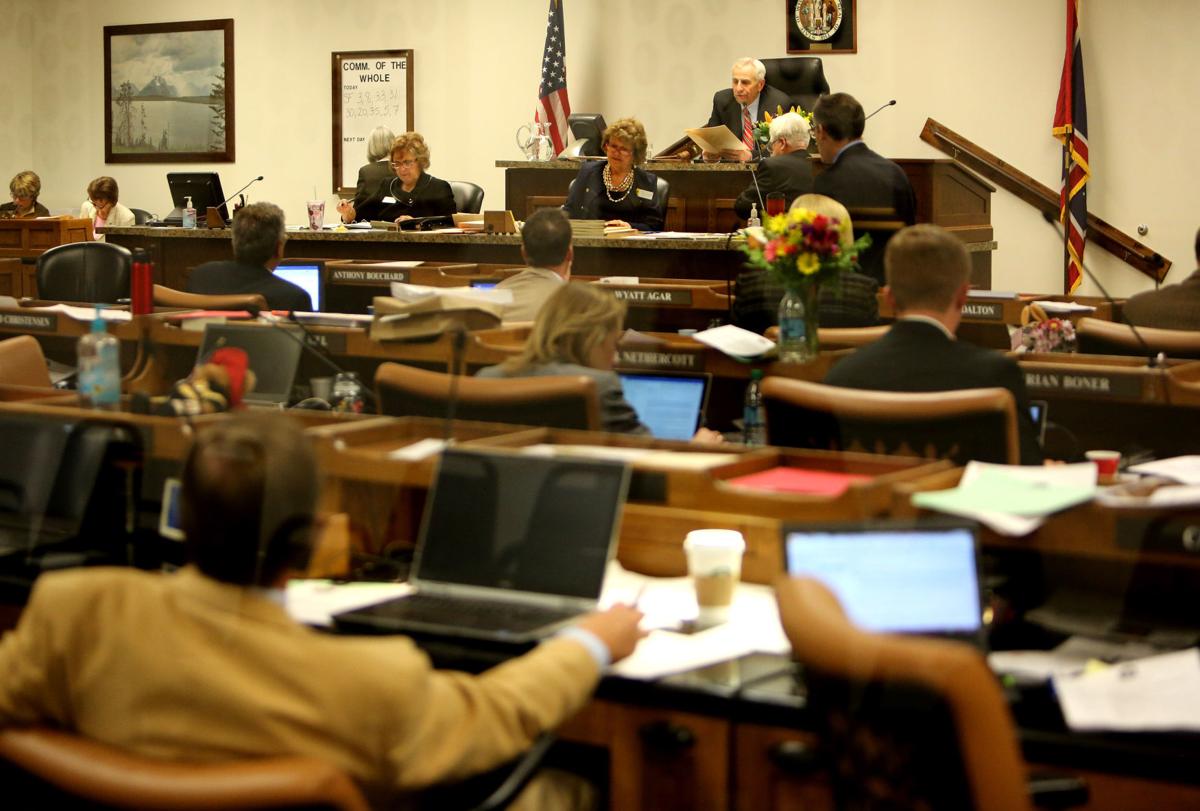 CHEYENNE — After hearing nearly two hours of public testimony, a Senate committee endorsed two proposals that would allow people with concealed-carry permits to take weapons onto Wyoming college campuses and to state and local government meetings.
The Senate Judiciary Committee voted 4-1 Wednesday to send House Bills 136 and 137 to the full Senate for additional debate. The bills have already passed the House.
Supporters of the two proposals say law-abiding citizens who must meet stringent requirements to earn a concealed-carry permit shouldn't have their rights infringed upon. They say the measures would improve self-defense in active shooter situations.
"It's restoring our fundamental and natural rights," Rep. Bo Biteman, R-Ranchester and a sponsor of both bills, said.
Biteman said fears of "blood in the streets" if the proposals become law are unfounded. He and other supporters noted that other states that allow concealed carry on college campuses and at government meetings haven't had any issues with increased violence.
Opponents contend allowing guns on college campuses and at government meetings would increase the danger of a shooting, whether intentional or accidental, and hinder responding police officers.
"I totally agree that bad people are going to bring in guns and they can go crazy, but I don't always agree that because someone has a permit that they're going to be able to kill the bad guy or not interfere with the police when they come in to try and stop the shooter," Sen. Liisa Anselmi-Dalton, D-Rock Springs, said. Anselmi-Dalton was the only member of the committee to vote against the bills.
Wyoming's concealed-carry law requires that people applying for the permit must be at least 21 years old, must undergo a background check, provide fingerprints and receive training in the proper handling of a weapon. In addition, concealed-carry permit holders are prohibited from drinking alcohol while carrying a weapon.
House Bill 136 would allow concealed carry on college campuses, including athletic events, without prior approval from the college.
House Bill 137 would allow concealed carry at any meeting of a government body on public property, including the state Legislature.
Some people, including representatives of the University of Wyoming, testified Wednesday that the bills should at least allow for the local governing board of the college or government body to have the final decision on whether to allow concealed carry.
However, no one on the Senate committee proposed any changes from the House versions.