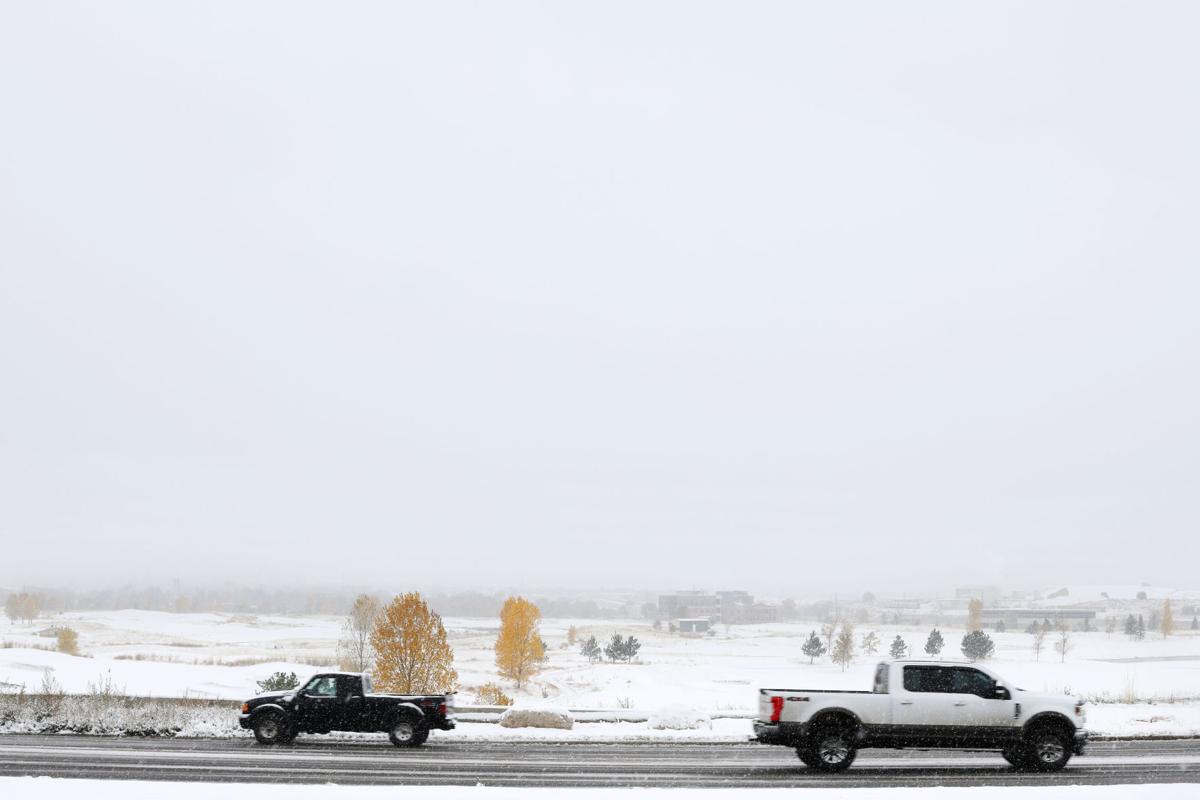 CHEYENNE (AP) — Areas of Wyoming are still digging out from the snow and wind that hit the state over the weekend, while travel remains hazardous in many areas.
Wyoming Department of Transportation crews reopened Interstate 25 between Cheyenne and Wheatland Monday.
Several highways, including U.S. 287 in central Wyoming, remained closed Monday afternoon. Wyoming highway officials said they planned to reopen that highway before midnight.
You have free articles remaining.
WYDOT warns that many of the highways that are open are slick and may have blowing snow. Gusting wind and black ice are being reported on parts of Interstate 25 and U.S. Highway 20 near Casper.
The Wyoming Highway Patrol reports 22-year-old John Koerber of Jackson died Sunday afternoon after losing control of his car on a snow- and ice-covered road and crashing into a pickup truck. Two people in the truck were injured.
Natrona County School District was open Monday, but there was no transportation to or from Midwest. Midwest School remained open.
The district announced Monday afternoon that "middle-level" bus riders would be released from school 15 minutes early. Some alternate bus stops were also announced, effective through Tuesday morning:
South of Outer Drive: north end of Sunrise Shopping Center
River West subdivision, Whispering Springs stop: Oregon Trail Elementary
Dempsey Acres: Chamberlain Road and Fulton Street
Lazy 8: intersection of Highway 20-26 at Grady Street and Spears Avenue
Red Butte: Monument turn-off by mailboxes on Highway 220
Copyright 2019 The Associated Press. All rights reserved. This material may not be published, broadcast, rewritten or redistributed.