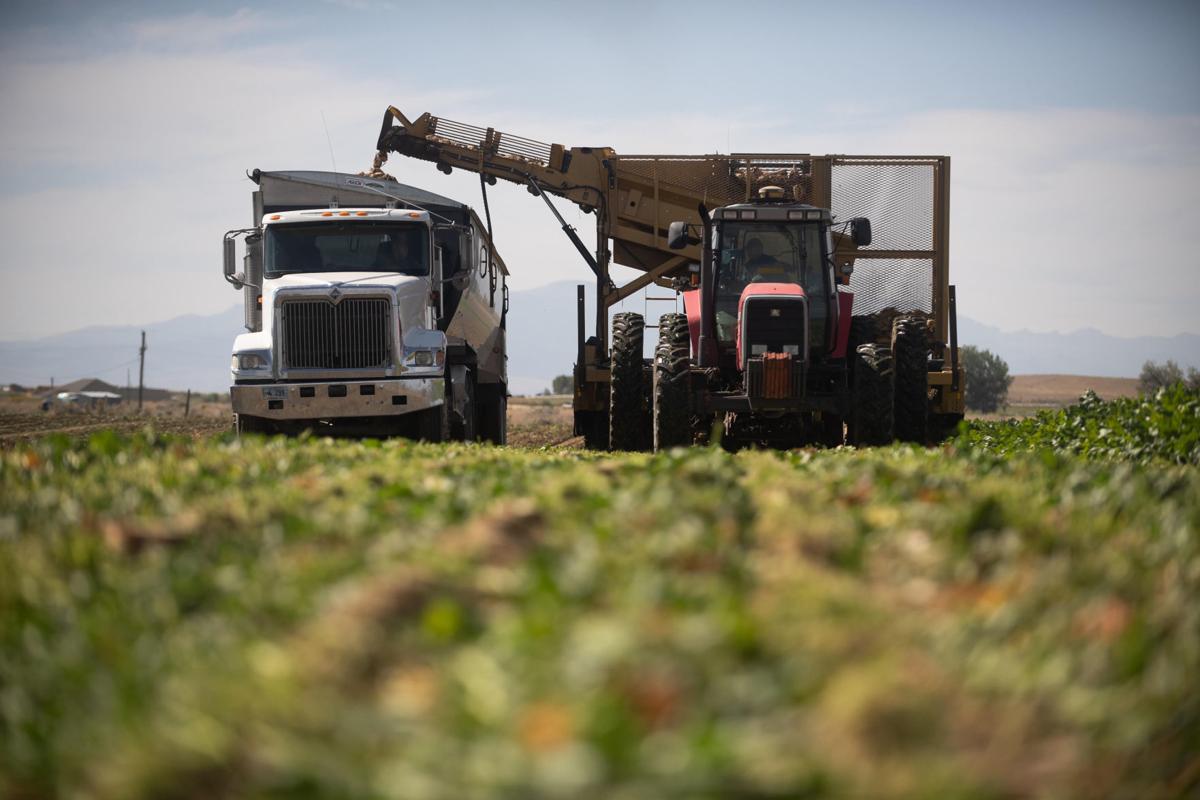 WORLAND (WNE) — Based on Nov. 1 conditions, sugar beet production in Wyoming is forecast at 958,000 tons, up 8 percent from the 891,000 tons produced in 2017, according to the Nov. 1 Agricultural Yield Survey conducted by the Mountain Regional Field Office of the National Agricultural Statistics Service, USDA.
Growers expect to harvest 30,900 acres this year, compared with 31,600 acres a year ago. Yields are expected to average 31.0 tons per acre, down 1.3 tons per acre from the Oct. 1 forecast, but up from last year's yield of 28.2 tons per acre.
As of Nov. 4, Wyoming's sugar beet harvest was estimated at 97 percent complete, compared with 97 percent last year and the 5-year average of 88 percent.
Production of sugar beets for the 2018 crop year is forecast at 33.5 million tons, down 5 percent from last year. Producers expect to harvest 1.10 million acres, down 1 percent from last year. Expected yield is forecast at 30.5 tons per acre, a decrease of 1.2 tons from last year.