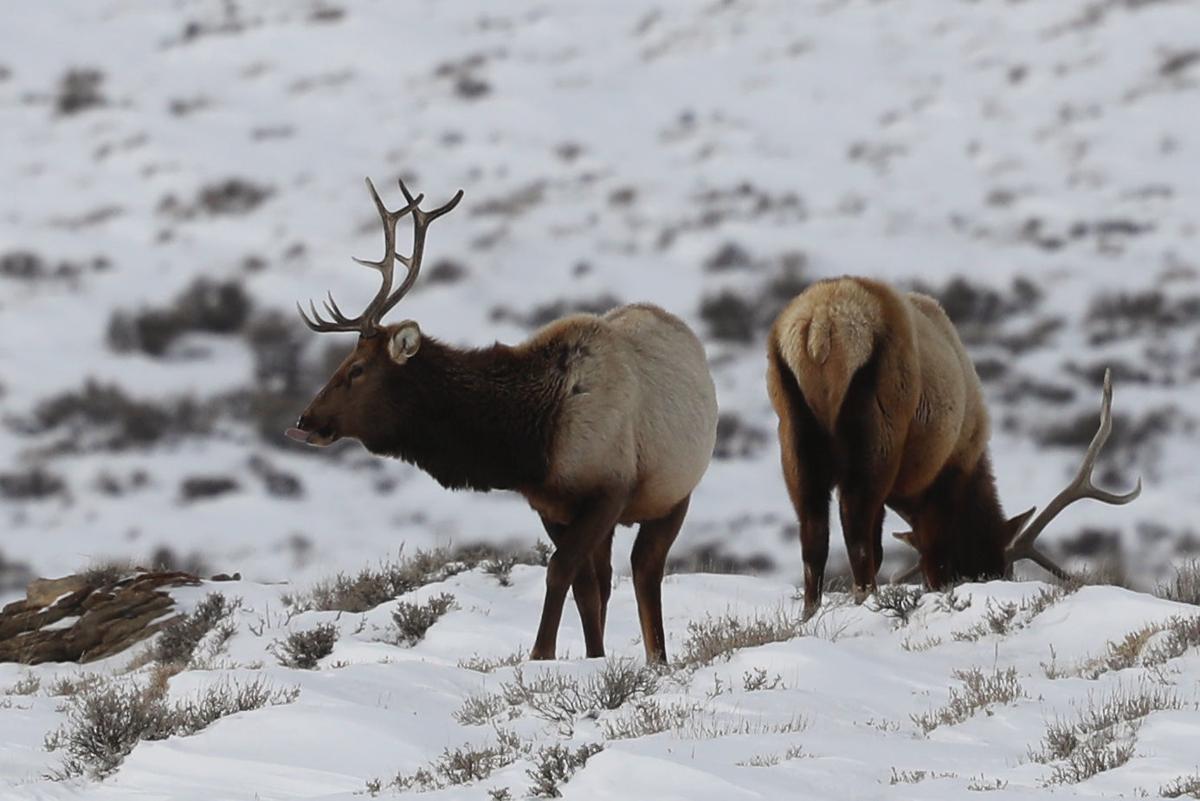 FORT WASHAKIE — A Wyoming tribe said Monday that it is planning to start allowing its citizens to hunt off-reservation, months after a U.S. Supreme Court ruling affirmed a different tribe's treaty right to hunt outside of its reservation.
Pointing to rights guaranteed in an 1868 treaty, leaders of the Eastern Shoshone Tribe told the state Legislature's Select Committee on Tribal Relations on Monday that the tribe was in the process of drafting rules to regulate hunting in Wyoming by tribal members outside of the Wind River Reservation.
While the tribe is still drafting its regulations and other details – such as when the hunts would start – leaders said the hunting would be tightly regulated, with an eye toward conservation and sustainability. For example, the tribe would only allow subsistence – and not sport – hunting.
"It's not just a free-for-all," said Michial Garvin, an Eastern Shoshone tribal member and chairman of a committee drafting the regulations. "What we're wanting to do is just exercise our treaty rights."
The Eastern Shoshone's announcement comes after the U.S. Supreme Court in May affirmed the right of Crow Tribe members to hunt on land, including parts of Wyoming, ceded as part of an 1868 treaty separate from the Eastern Shoshone's.
The case, Herrera v. Wyoming, stemmed from a 2014 incident in which Crow Tribe member Clayvin Herrera and family members killed several elk, and were eventually cited, during a prohibited winter hunt in Wyoming's Bighorn National Forest.
Herrera successfully argued that the 1868 treaty, which permitted Crow Tribe members to hunt in "unoccupied" land — including the Bighorn National Forest — in exchange for ceding land in present-day Montana and Wyoming, was still valid.
The Eastern Shoshone Tribe's treaty, signed at Fort Bridger in 1868, also retained hunting rights in unoccupied lands.
The Herrera case is now working its way through district court in Sheridan, where Herrera's conviction will be overturned or upheld.
The court has a few issues to decide. First, it must determine the definition of occupied land and whether Herrera was bound by a 1995 ruling in the 10th Circuit Court of Appeals that deemed the conditions of the 1868 treaty null and void, as Justice Samuel Alito asserted in his dissent. And it also must decide whether barring tribal members from unregulated hunting would qualify as a necessity for conservation, an exception to the hunting rights allowed under the 1868 treaty as recognized by the U.S. Supreme Court in a case out of Washington decades ago.
Working with the state
Tribal leaders said they told the committee about the tribe's decision because they want to have a good relationship with the state. They also said they hope to work with state wildlife officials to ensure the tribe is hunting responsibly and in areas that can support hunting.
Members of the Legislature's Tribal Relations Committee didn't voice any major concerns at Monday's meeting. Some said they recognized the tribe was in the early stages while another said she was confident the state could work together with the tribe.
Sen. Affie Ellis, R-Cheyenne and a member of the Navajo Nation, said she was "optimistic that we're going to figure this out."
But state officials told lawmakers of a different committee in June that they were concerned the ruling could complicate wildlife management if more tribal members started off-reservation hunting in Wyoming.
Concerns that off-reservation hunting will make state wildlife management more difficult or lead to less game are overblown, Eastern Shoshone Business Council co-chairman Leslie Shakespeare previously told the Star-Tribune.
While it's true the tribe had problems with over-hunting in the past, once regulations were put in place on Wind River, those concerns evaporated and game numbers rebounded, Garvin said.
"One of the current fears that we see most is that off-reservation hunting also means unregulated hunting," he said. "That cannot be further from the truth. Many tribes have these treaty rights and do so responsibly."
Garvin said other rules governing off-reservation hunting would likely include a set season, bag limits and a prohibition on traps, shining or using poison.
Shoshone-Bannock Tribes Chairman Ladd Edmo was at Monday's meeting. That tribe also signed the 1868 Fort Bridger treaty and has been exercising its off-reservation hunting rights in Idaho, and on a limited basis in Wyoming and Montana, for years.
Since they have the expertise, Edmo said his tribe will help the Eastern Shoshone draft and implement their regulations. He said one of the biggest challenges will be to educate tribal members to ensure they understand the treaty.
Eastern Shoshone leaders said Monday that hunting and gathering has always been an important part of their identity and culture. That's why leaders ensured hunting rights on unoccupied lands for future generations were included in the 1868 Fort Bridger treaty.
"We never would have ceded the lands had we known that our ability to hunt game that we have hunted since time immemorial would be geographically severed from us," said Eastern Shoshone Business Council Chairman Vernon Hill. "On the flip side, if the treaty is no longer in effect, then we would gladly take back millions of acres of lands that the tribe ceded."
Photos: Studying brucellosis in Wyoming elk
Elk Brucellosis Study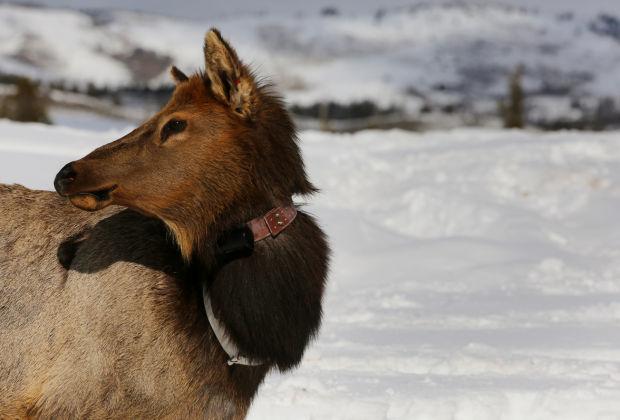 Elk Brucellosis Study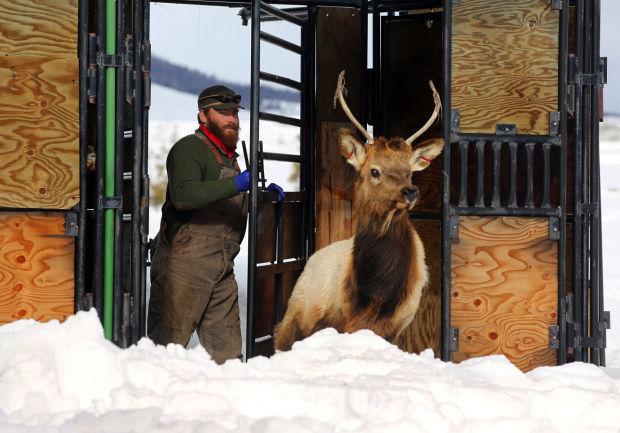 Elk Brucellosis Study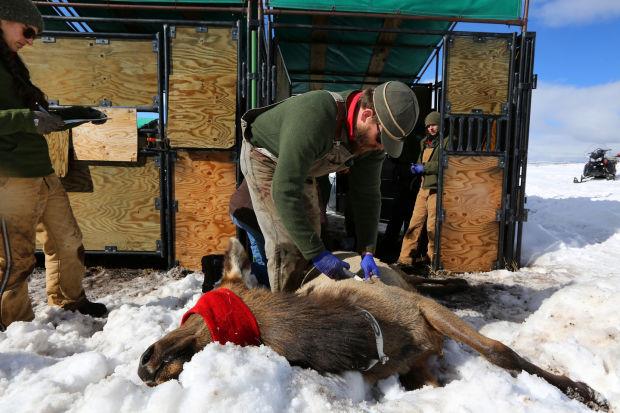 Elk Brucellosis Study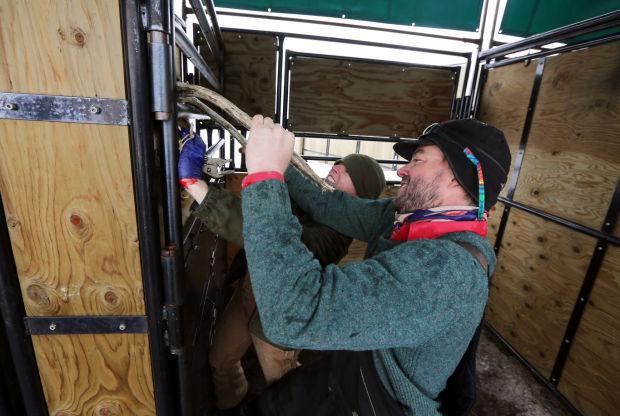 Elk Brucellosis Study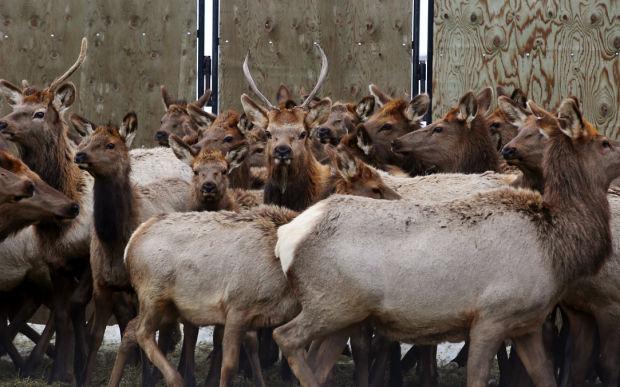 Elk Brucellosis Study
Elk Brucellosis Study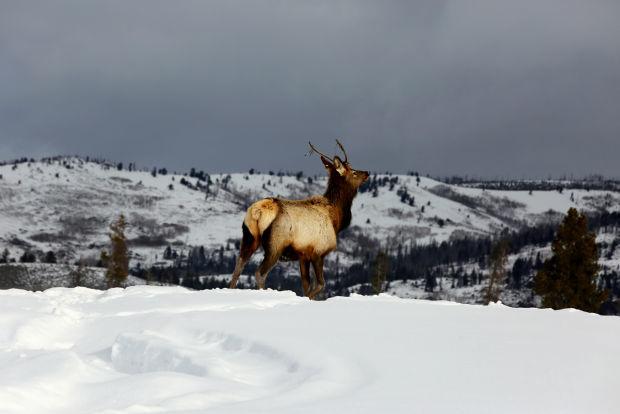 Elk Brucellosis Study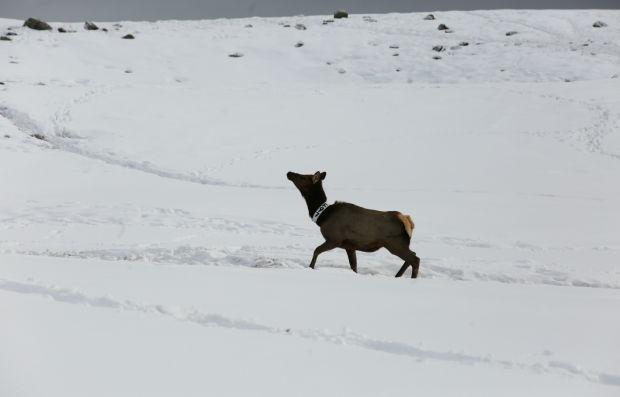 Elk Brucellosis Study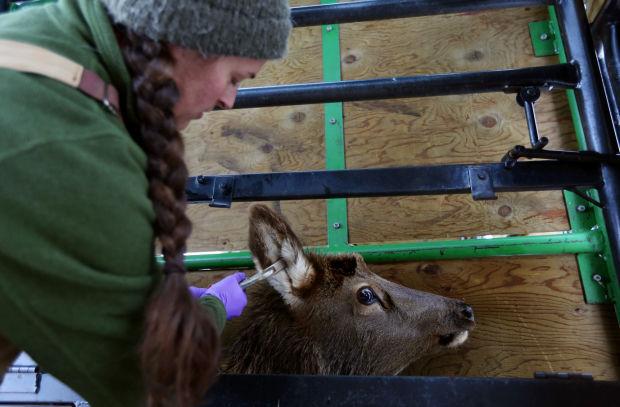 Elk Brucellosis Study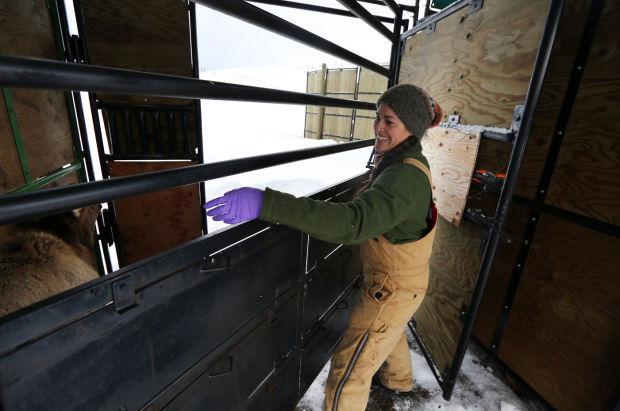 Elk Brucellosis Study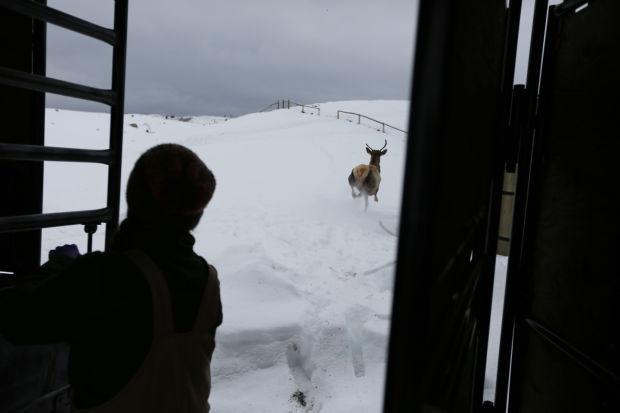 Elk Brucellosis Study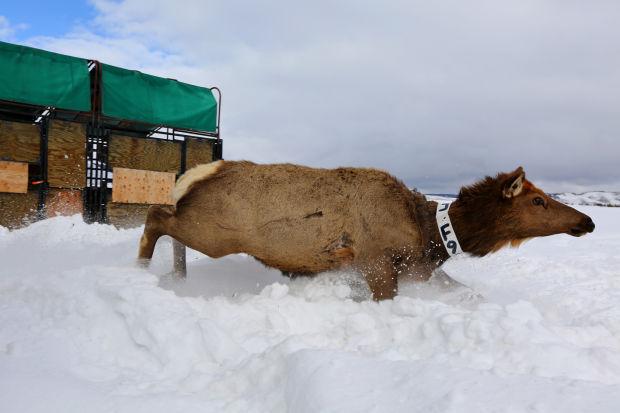 Elk Brucellosis Study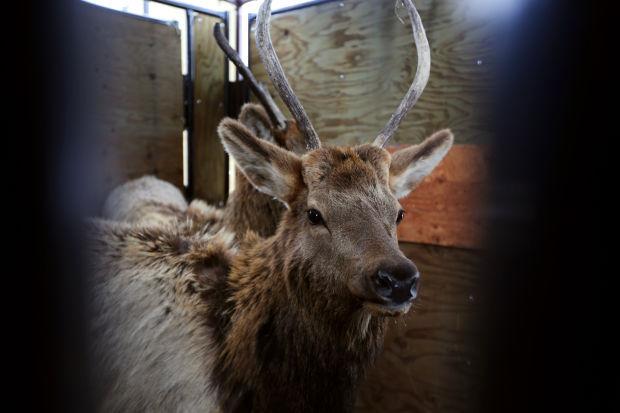 Elk Brucellosis Study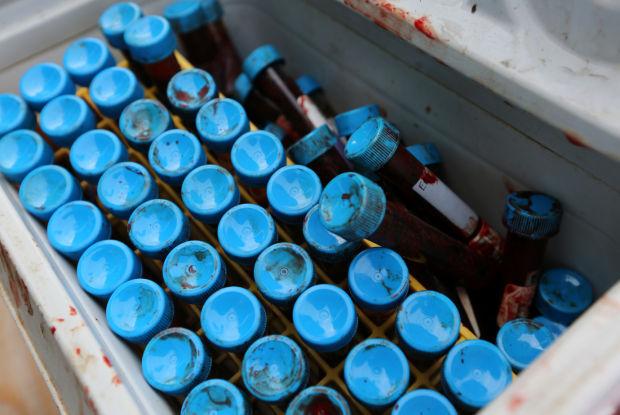 Elk Brucellosis Study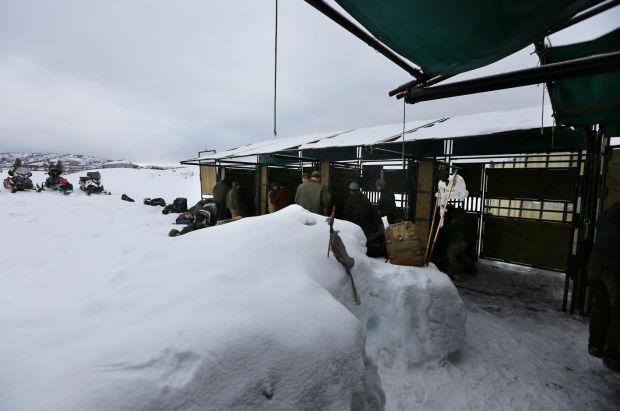 Elk Brucellosis Study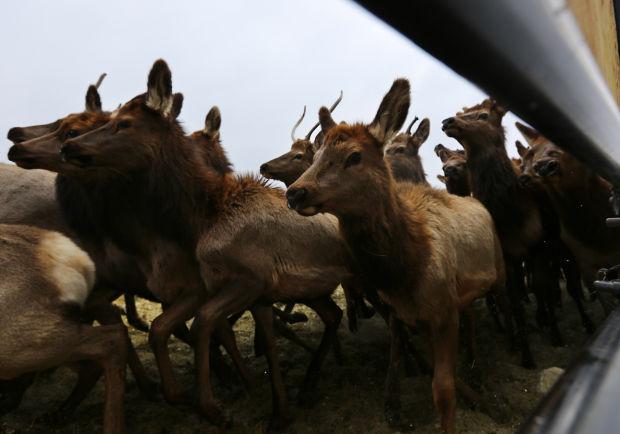 Elk Brucellosis Study
Elk Brucellosis Study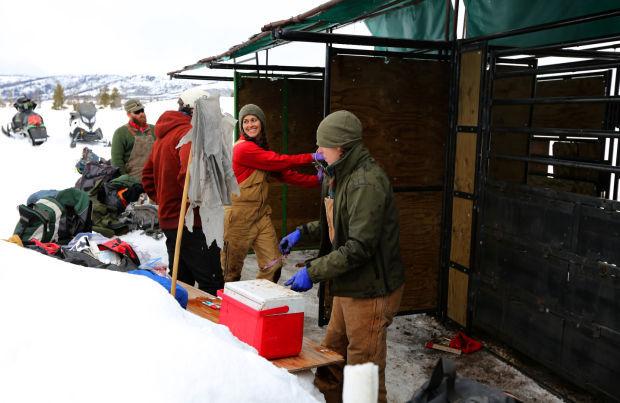 Elk Brucellosis Study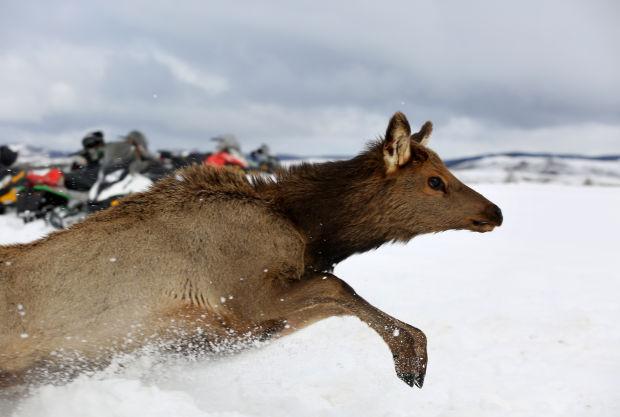 Elk Brucellosis Study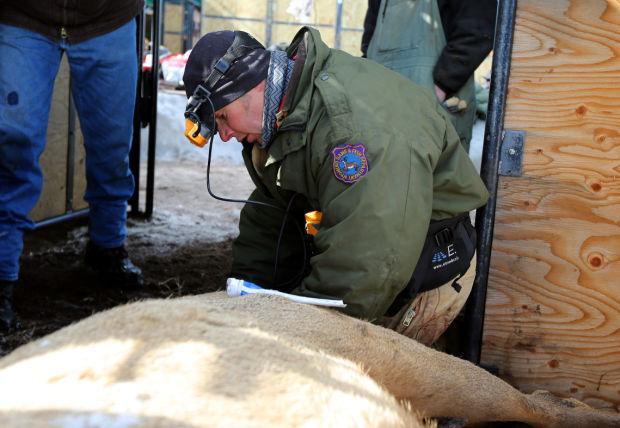 Elk Brucellosis Study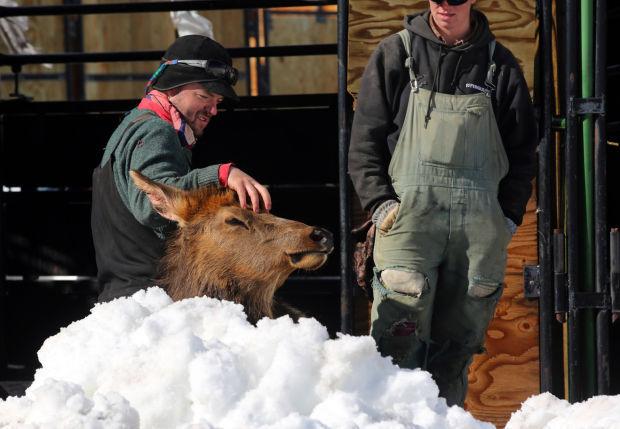 Elk Brucellosis Study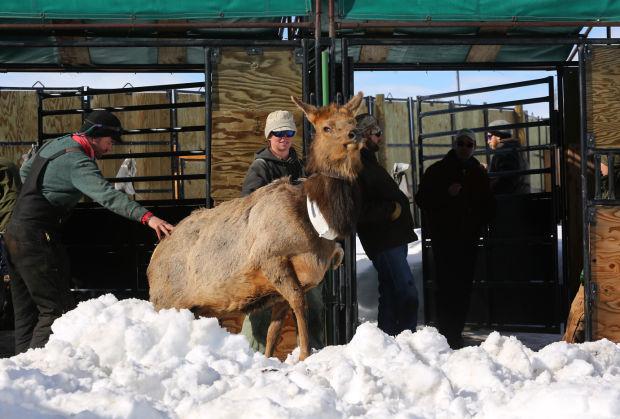 Elk Brucellosis Study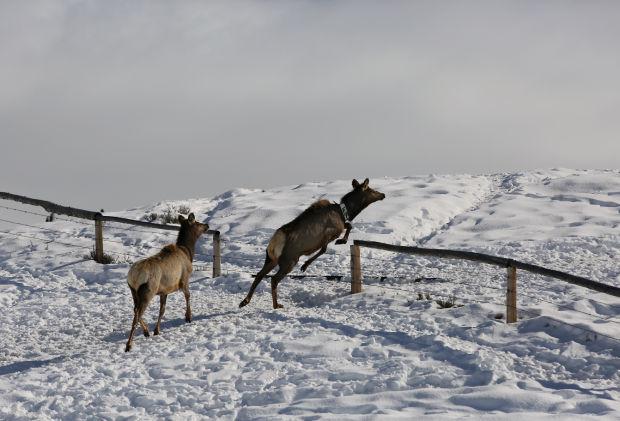 Elk Brucellosis Study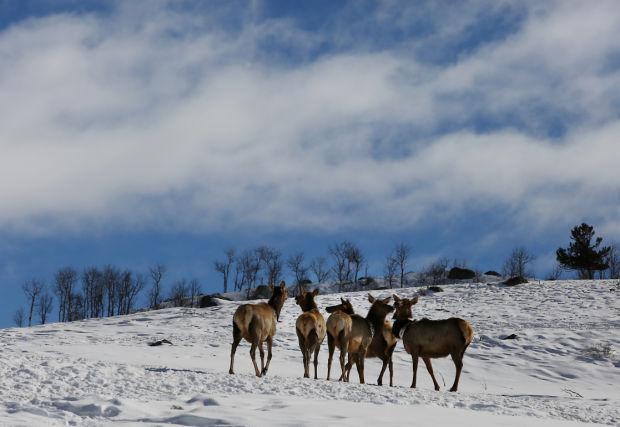 Brucellosis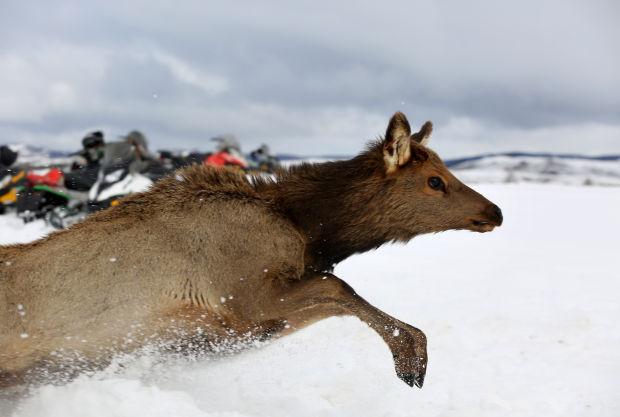 Brucellosis