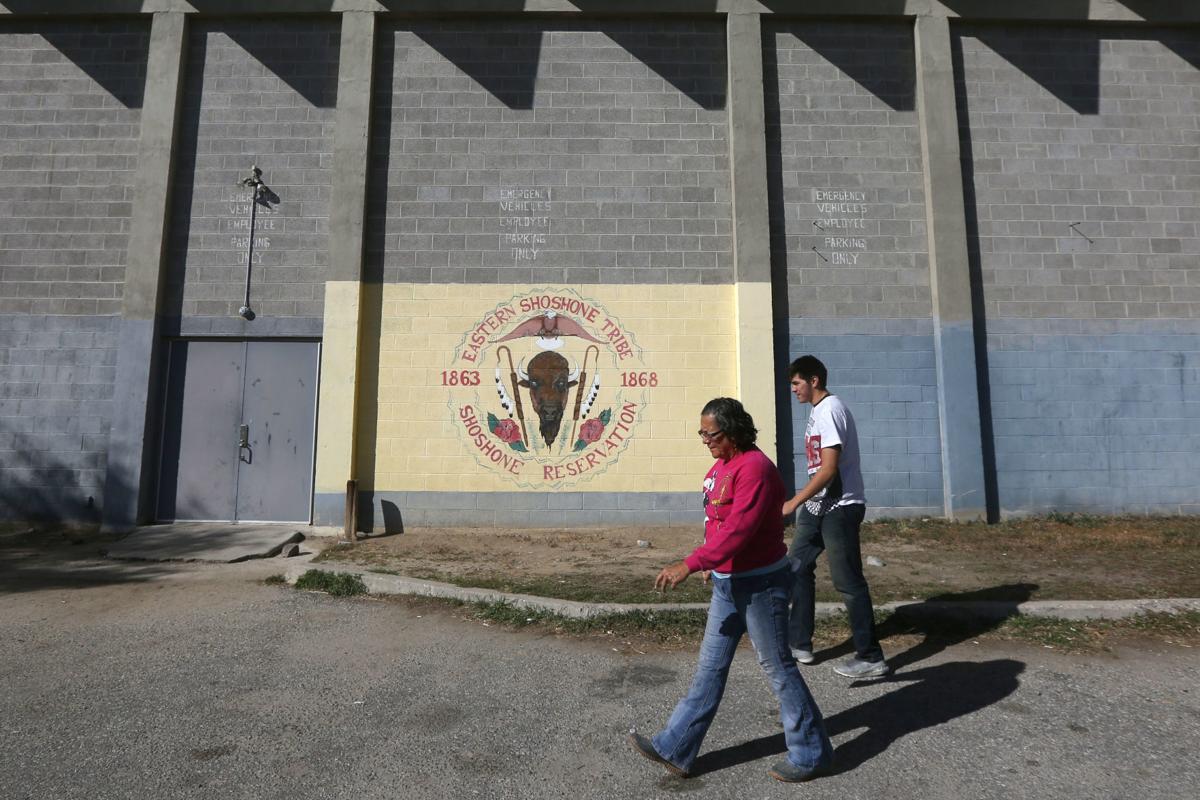 The two Wind River Reservation tribes have issued a stay-at-home order for tribal citizens to contain the spread of coronavirus.
The Wind River Inter-Tribal Council approved the order Wednesday.
Under the order, Northern Arapaho or Eastern Shoshone citizens may leave their homes to seek medical treatment or shop for groceries, medications and other necessary goods. Employees working in essential occupations, like health care and pharmacy workers, first responders, public works and sanitation crews, financial services employees and grocery and food supply workers, are also exempted.
"This is a dangerous and highly contagious virus. The best way at this time to break the chain of transmission and protect Tribal members is to have people limit their exposure by staying home," said Northern Arapaho Business Council Chairman Lee Spoonhunter. "We recognize this temporary order represents a hardship for some, but we ask that Tribal members consider their elders, family members and friends whose lives are endangered due to COVID-19.
"Our message is simple: Help us save lives. Please stay home."
The reservation's Inter-Tribal Council is comprised of the business councils of each tribe to jointly manage some tribal programs and laws.
Much of the reservation is in Fremont County, one of the Wyoming counties hardest hit by the virus. As of Wednesday morning, the county had 25 of the state's 130 cases of COVID-19, with 10 of those among Ethete residents, according to county health officials. Ethete is one of the reservation's largest communities.
The Inter-Tribal Council's order will take effect Wednesday and remain in effect until further notice, according to the council.
"Tribal leaders will continue to consult with medical professionals to determine when the stay-at-home order can be lifted and public activities may safely resume," the council said in a news release.
Indigenous people, health experts and Indian Country experts have said, are also more vulnerable to the respiratory sickness because of higher rates of pre-existing health conditions and overcrowding in housing.
""We cannot ignore the elevated risks faced by Indian Country from this virus," said National Congress of American Indians CEO Kevin Allis in a news release last month. The appearance of COVID-19 within any American Indian or Alaska Native Reservation or community could be a recipe for disaster."
The move follows others the tribes have made to limit the spread of the novel coronavirus among Eastern Shoshone and Northern Arapaho members. Last week, the tribes asked all tribal citizens to self-isolate. Both tribes previously declared states of emergencies and closed their casinos.
The Northern Arapaho Tribe said Wednesday that the shutdown of its casinos will continue.
Concerned about COVID-19?
Sign up now to get the most recent coronavirus headlines and other important local and national news sent to your email inbox daily.