The Mullen Fire grew on Wednesday by another 11,000 acres and crossed into Colorado, prompting evacuations there, fire officials said.
The fire now stands at 108,000 acres, or roughly 161 square miles.
Until Wednesday, it's spread was limited to southern Wyoming. But shortly before 6 p.m., fire officials said it had burned into northern Colorado, according to a Facebook post on the Mullen Fire Information page. 
Authorities suspected the fire would eventually spread into Colorado, but were surprised at the speed in which it did, said John Peterson, a spokesman for the fire effort.
"The fire probably moved four to six miles today and it's into Colorado," he said. 
Peterson said multiple factors are contributing to the speed of the fire's spread.
"First off, the fuel has to be there," he said. "This is a forest that has a lot of beetle kill and it's dry as a bone. Then you have the winds."
The Larimer County Sheriff's Office issued a mandatory evacuation for the Roach and Hohnholz areas in the northwestern part of that county due to "immediate and imminent danger." Residents were advised to leave the area immediately.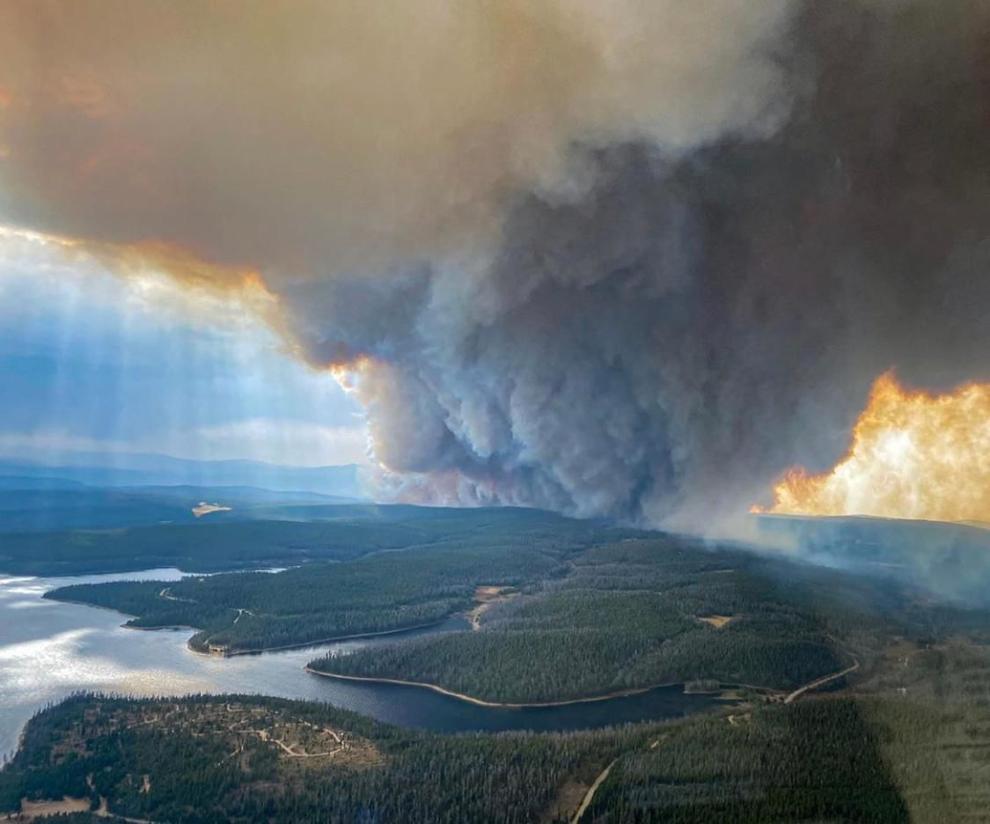 Also Wednesday, the Wyoming Department of Transportation closed Wyoming Highway 230 from Riverside to the Colorado state line on the west side and from the Colorado border to Woods Landing on the east.
The Mullen Fire, which ignited Thursday in the Medicine Bow National Forest, has already prompted evacuation of several small forest communities west of Laramie. On Tuesday, an Albany County Sheriff's Office official said the fire had burned 29 homes and 31 outbuildings in the Lower Keystone, Lake Creek and Foxborough areas.
The fire has also forced the closure of a large swath of forest. It's been fueled by beetled-killed trees that started to die off in the late 1990s, said Incident Commander Michael Hayden.
Nearly 1,000 people are now working to contain the blaze.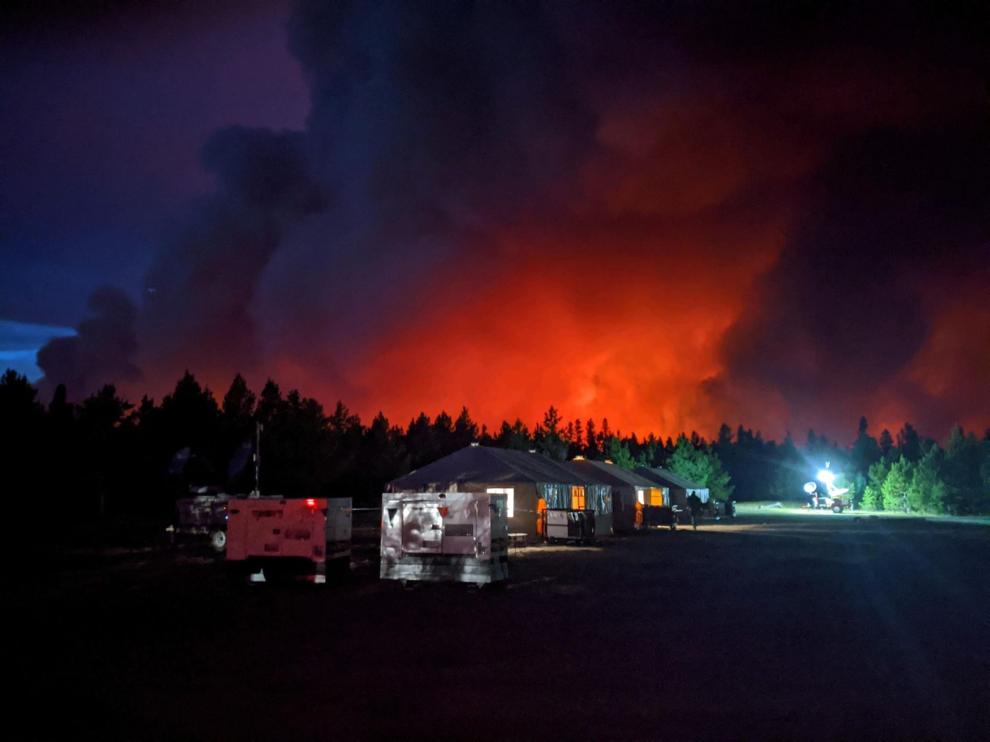 "I'll be honest, we want more," he said during a Wednesday evening briefing. "We want more resources to go out there and protect structures, bridges .. and the forest overall."
Authorities said last week that the fire was human caused. They have not offered additional details.