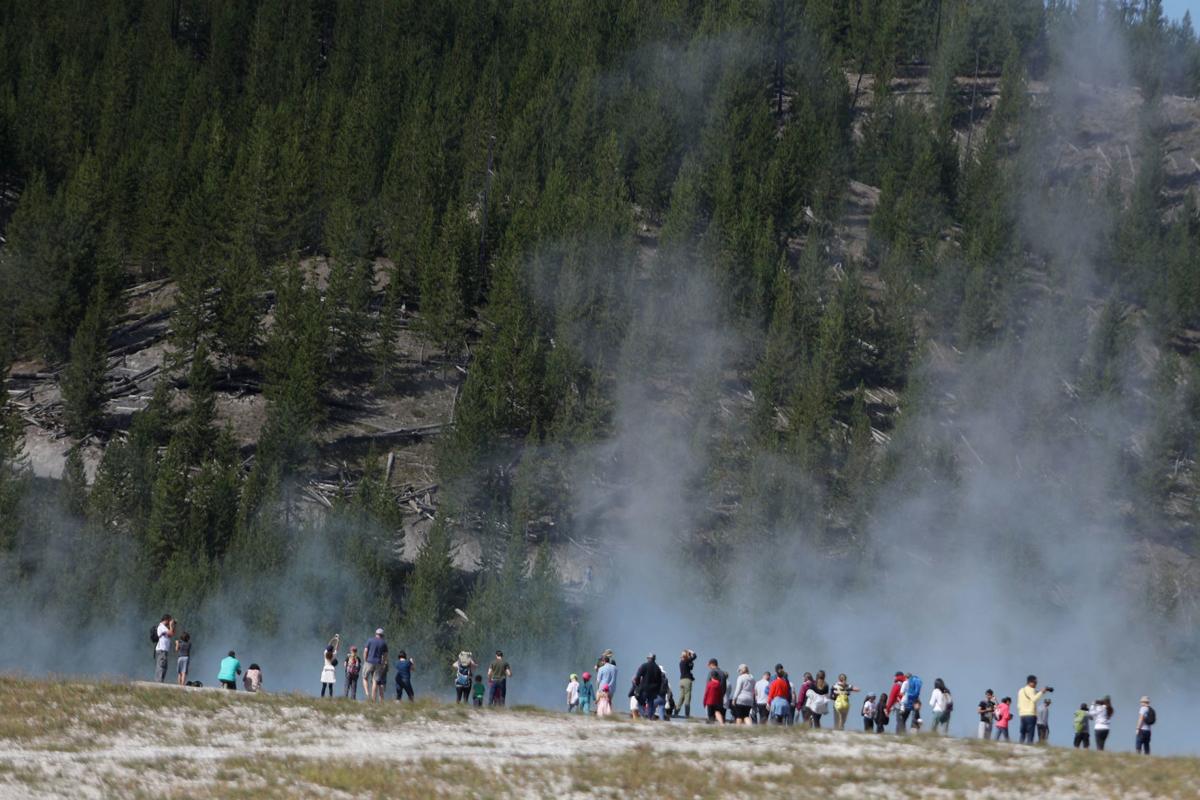 Yellowstone and Grand Teton national parks will reopen Monday on a limit basis, a tentative first step in restoring Wyoming's battered tourism industry.
The National Park Service announced Wednesday phased reopenings for both parks, which attract millions of visitors to the Equality State annually. Only certain areas will reopen, and some services won't be available at first.
"The goal is to not have these destinations overwhelmed," said Gov. Mark Gordon, who told reporters he supported a slow approach to the reopenings. "That has been a concern from the beginning. ... We do, at the same time, want to reawaken the tourism economy in Park and Teton and the adjacent counties."
Both parks closed in March due to the coronavirus pandemic. Opening them could bring tourist dollars back to Wyoming but also runs the risk of spreading the virus as rates begin to plateau. Gordon acknowledged that reality at a Wednesday news conference where he also described further rollbacks in restrictions put in place to prevent the spread of COVID-19.
"We're doing that in a way that we believe is safe," he said. "And yet, I stand before you today knowing that our citizens are at greater risk today, because of what we're talking about with Yellowstone Park, than they were. That's not easy."
Yellowstone has developed a three-phase plan for reopening, according to the park's announcement. The south and east Wyoming entrances will initially open at noon Monday, and visitors will be limited to traveling the lower loop of the Grand Loop Road. That will give them access to Old Faithful and Lake Canyon, among other sites.
Visitors will have access to boardwalks, trails, restrooms and gas stations, the park said.
"The park's goal is to open safely and conservatively, ensure we take the right actions to reduce risks to our employees and visitors, and help local economies begin to recover," Superintendent Cam Sholly said. "I appreciate the cooperation we've had with our surrounding governors, counties, communities and health officials in working through these challenging decisions. Our goal is to get the remaining entrances open as quickly and safely as possible."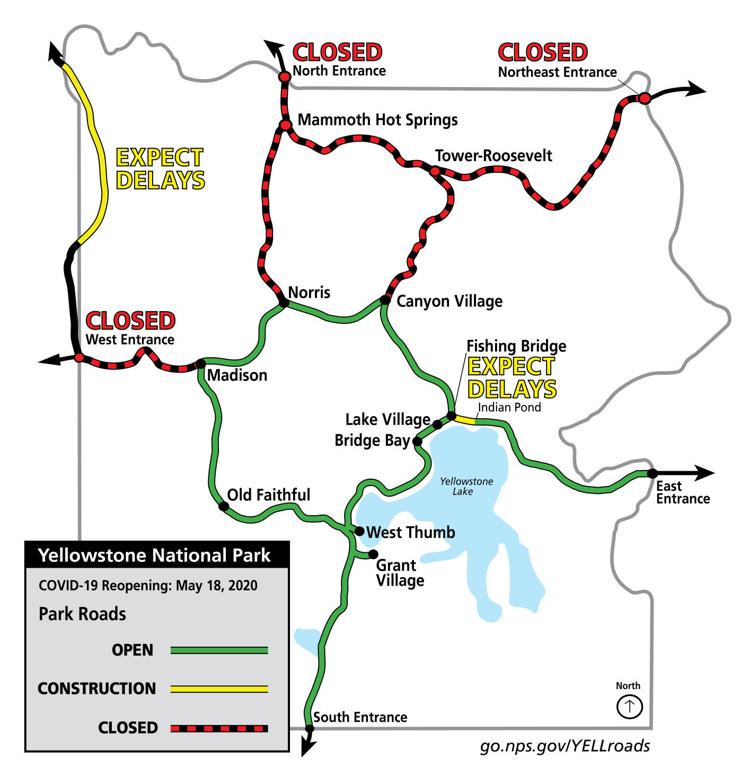 Wyoming, which has lifted out-of-state travel restrictions, requested the state's entrances to the park reopen next week, according to the park service.
Restrictions on out-of-state visitors are still in effect in Idaho and Montana, which also have land in the park.
A limited reopening will allow the park to operate again while still creating a buffer for the states with restrictions, the park said. It will also give time to assess how the return of visitors will affect COVID-19 infection rates in surrounding Wyoming counties. Teton County, which is just south of the park, has been one of the hardest hit by the coronavirus, though rates there have slowed of late.
Montana entrances to the park will remain closed for the time being, the park service said. Commercial tour buses will not be allowed and overnight lodging will not be available to begin with. Campgrounds will remain closed, as will visitor centers, hotels and full-service dining.
"I'm asking the public to partner with us to prevent the spread of COVID-19," Sholly said. "Visitors can protect their family and friends by skipping areas that are too crowded and always maintaining social distance from other people, including rangers. The National Park Service can't do this alone and will continue to work with all stakeholders to best protect the public and our employees."
In a separate announcement, Gordon said Grand Teton National Park would also begin reopening in a limited fashion next week. Primary road access, including Teton Park, Moose-Wilson and North Park roads, will be available, as will restrooms and day hiking, the governor's office said in an announcement.
"These targeted reopenings will provide valuable experience as we look ahead to expanding operations in both parks," Gordon said. "They will also help reawaken Wyoming's tourism industry and help get America's economy up and going again."
Like Yellowstone, public restrooms, paths and day-use trails will be open at Grand Teton. At the same time, the visitor centers, overnight lodging, campgrounds, food service and more will remain closed.
Concerned about COVID-19?
Sign up now to get the most recent coronavirus headlines and other important local and national news sent to your email inbox daily.