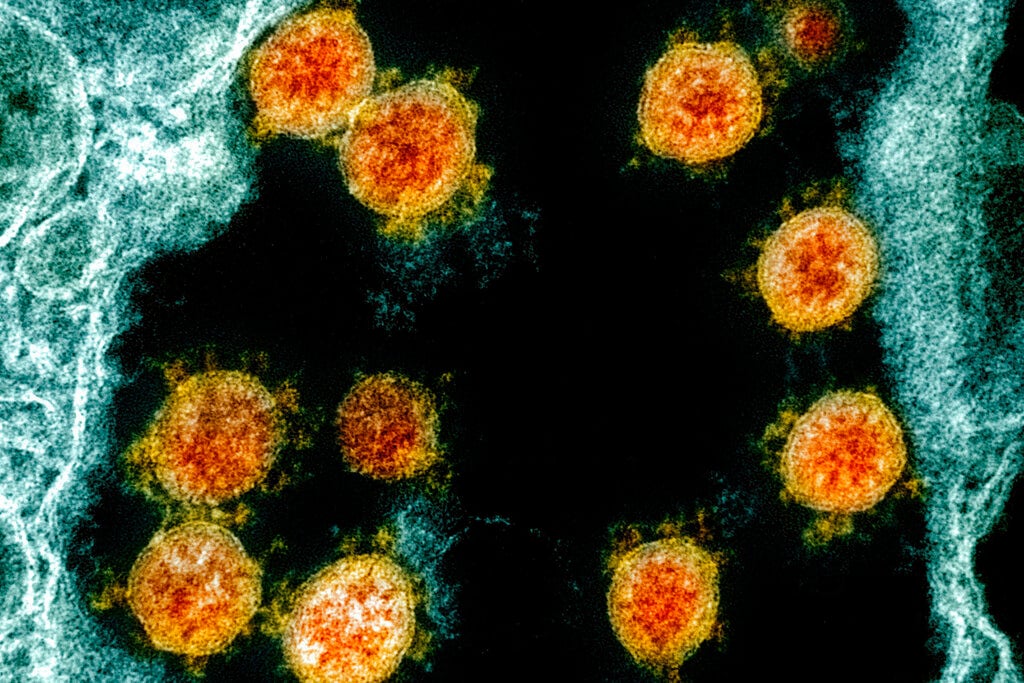 DOUGLAS — Douglas is a can-do community — evidenced by numerous fundraisers and other charity events run by empathetic, caring volunteers time and time again — as well as those who give and help in innumerable ways to those going through unplanned medical emergencies or other unexpected hardships.
But it appears there may be another side to the community — a darker side, if you will — where bullying toward elementary and high school students who've tested positive for COVID-19 is taking place.
Unfortunately, it's not fiction, according to Converse County Public Health Nurse Manager Darcey Cowardin, who said she's aware of adults and other children who have bullied coronavirus positive kids online and in person within the community.
Cowardin said she finds the issue of bullying students with COVID extremely concerning.
"Now that we have positives in the schools, we have a large amount of bullying happening to these kids. The majority of the bullying that's been reported to us has been via social media. There have also been comments made to me by parents of kids we've quarantined," she said.
Since the start of school Aug. 24, 11 students and 20 employees have tested positive for the coronavirus, according to school officials. Thirty-two staff members are in quarantine as of Sept. 29.
The number of students in quarantine across Douglas schools was unavailable from both school officials and Converse County Public Health.
"We know we're a small town and it's inevitable that it's going to get out. We do our very best to safeguard everyone's protected health information. It's never us who releases that information, but it does get out. The people who have unfortunately tested positive for the virus, and the amount of bullying they're receiving, is not okay. It's never okay.
"The thing that irritates me the most, is that it's not just their peers doing it. The comments I get from some parents ... it's just not OK," Cowardin said, her voice breaking as she fought back tears.
"I really expect more from our community. I know this is not everybody. I know the majority of people are capable of not acting that way. To me, it's just asinine that we have people who have a communicable disease — you know they didn't choose to have it — and yet they are being bullied like this. I expect more. It's really sad. I just want to hug those kids who it's happening to. Bullying is a problem anyway. When you add in the fact that we're in a pandemic and this kid has been identified as having the virus ... where's the empathy for that child? It makes it very difficult in a small town," she said.
Converse County Public Health's guidelines are clear — they are strictly limited to only release the minimum amount of information necessary for contact tracing, be it in tracing contact with individuals related to positive coronavirus cases, or other communicable diseases, she explained.
"In some cases we can't know where this person was or who they were around without releasing their name. However, prior to doing that we always ask that person, the positive case, if that's okay. In certain cases they've said no. I completely get that because bullying the individual or child has been the reaction of some members of our community. Honestly, if it was one of my kids, or even myself, I would feel the same way. There's a lot of shame being placed where it should not be," Cowardin said.
However, even without releasing names, it's a small town, she said, and "it gets out there."
"We release the minimum we have to in order to complete contact tracing and identify those at risk. In almost all cases when we're doing contact tracing, when we've contacted people to quarantine, they know who it was. It does happen. My heart goes out to (the children) being bullied. It's sad," she said, sighing heavily.
Unfortunately — or perhaps, fortunately — there are so many students out of school right now under quarantine that the students involved may not be easily identifiable, Cowardin said.
"It's helpful for those who need (to be) protected," she stated.
At this point in time, the recent spike in Converse County School District No. 1 positive coronavirus cases cannot be attributed to a specific occurrence, according to Cowardin.
"We look to two weeks prior to see where they've been. Contact tracing is never an exact science. It becomes very grey sometimes. When we have things like sports, it makes it really hard. I mean, how do you know for sure a person was within six feet of (a COVID-positive person) for 15 minutes during an event? It is very difficult," she said.
Douglas Schools Superintendent Dr. Paige Fenton Hughes is concerned about the allegations of bullying directed toward any of her students, including those who have contracted the coronavirus.
"I have heard about (people bullying students who have tested positive for coronavirus). If it takes place at school, or significantly disrupts school and involves students (and we know about it), we have policies to address the issue," she said.
But if the bullying is being done by adults on their own social media accounts or in person, there's not anything the school district can do about it, she said.
"However, this virus is indiscriminate. Most of our positives have no idea where they got it from. District staff and students, and families, have been very diligent and cooperative, so this is not a situation where people are being intentionally negligent. Our best course of action is to send our thoughts and prayers to those affected and to take care of each other like this community always does," Fenton Hughes said.
Cowardin said she wants to remind parents to please keep sick children home, regardless of what they may be sick with.
"Please don't send them to school. Most parents will keep their kids home if they're sick at all. That's the safest thing, as parents, they can do," she said. "Our role in the community is to support everyone. We want to be able to help anyone who reaches out who needs something from us."