People are reacting with awe at the sight of the Himalayas, visible from more than 100 miles away due to the cut in air pollution amid India's…
An updated model projecting the American death toll assumes social distancing measures, including the closure of schools and businesses, will …
JOHANNESBURG (AP) — The callers were in tears. One by one, women in homes across rural Zimbabwe had a pleading question: When would family pla…
SAN DIEGO (AP) — A U.S. Border Patrol agent wouldn't let Jackeline Reyes explain why she and her 15-year-old daughter needed asylum, pointing …
WASHINGTON (AP) — The Federal Reserve is taking additional steps to provide up to $2.3 trillion in loans to support the economy. The money wil…
With a startling 6.6 million people seeking jobless benefits last week, the United States has reached a grim landmark: Roughly one in 10 worke…
The number will likely keep increasing, in part because many states are still clearing out backlogs of applications for unemployment aid.
In a rare address to the nation last weekend, Queen Elizabeth II offered support to a country locked down in the coronavirus pandemic. Here's …
GENEVA (AP) — In a heartfelt plea for unity, the World Health Organization's chief sought Wednesday to rise above sharp criticism and threats …
As the coronavirus tightens its grip across the country, it is cutting a particularly devastating swath through an already vulnerable populati…
To avoid being duped, be super-skeptical. Don't jump on offers that sound too good to be true. Stop and investigate or seek advice from truste…
LONDON (AP) — European planemaker Airbus said Wednesday it is reducing production by about a third as demand for aircraft and travel plummets …
Your guide to different types of face masks, how to wear them, what materials to use, and how to make your own face covering.
PARIS (AP) — Despite France's coronavirus lockdown, at least 66 migrants have been rescued trying to cross the English Channel to Britain in s…
TIRANA, Albania (AP) — Kosovo's acting prime minister on Wednesday assured a European Union special envoy of his commitment to resume dialogue…
BRUSSELS (AP) — The European Union has been thrown into a scientific policy dispute at the height of the coronavirus crisis after the head of …
LONDON (AP) — A truck driver accused in the deaths of 39 Vietnamese migrants whose bodies were found inside a refrigerated container in Englan…
BANGKOK (AP) — Health authorities in Thailand say more than half the people returning from a trip to a mass religious meeting in Indonesia hav…
PARIS (AP) — The French aircraft carrier Charles de Gaulle headed back to port Wednesday due to a possible virus on-board outbreak of the new …
THE HAGUE (AP) — Global chemical weapons watchdog: Reasonable grounds to believe Syrian air force responsible for attacks in March 2017.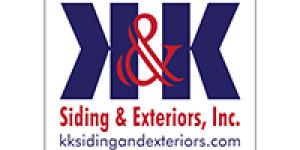 K & K Siding and Exterior Inc.
WARSAW, Poland (AP) — Europe's top court on Wednesday ordered Poland's government to immediately suspend a body it set up to discipline judges…
NEW YORK (AP) — Stocks are opening moderately higher on Wall Street following weakness overseas as global trading remains unstable amid deep u…
ROME (AP) — The Vatican said Wednesday that Pope Francis has created a new commission of experts to examine whether women can be deacons, an o…
ROME (AP) — A huge bridge section has collapsed in Tuscany, the latest case of Italy's infrastructure crumbling after years of neglect.
LONDON (AP) — With British Prime Minister Boris Johnson hospitalized in intensive care after contracting the coronavirus, who's left to run th…
April's full moon coincides with it being the closest to earth during its orbit in the year 2020, but the moon is only called pink due to it a…
DUBAI, United Arab Emirates (AP) — The Saudi king suspended final rulings and judicial orders on visitation rights of children of separated pa…