GAZA CITY, Gaza Strip (AP) — Thousands of Palestinians grabbed children and belongings and fled their homes Friday as Israel barraged the nort…
JERUSALEM (AP) — Israel and Hamas know that a fourth Gaza war, like the three before, would be as inconclusive as it is devastating for the im…
FLORENCE, Italy (AP) — Alessandro Michele has radically shifted Gucci codes and challenged fashion norms in his 6½ years as creative director …
TOKYO (AP) — Japan on Friday further expanded a coronavirus state of emergency from six areas, including Tokyo, to nine, as Prime Minister Yos…
WASHINGTON (AP) — Secretary of State Antony Blinken is headed to Europe and North Atlantic islands next week to put the Biden administration's…
Stocks were solidly higher in morning trading Friday, but the market is still on track to end the week in the red after three days of steep dr…
LISBON, Portugal (AP) — British tourists can return to Portugal from next Monday, ending days of uncertainty over whether thousands of U.K. va…
DHARMSALA, India (AP) — Penpa Tsering, the former speaker of Tibet's parliament-in-exile, has been elected the new president of the exile gove…
LONDON (AP) — Britain hopes to host the U.N.'s delayed COP26 climate summit in person in November despite the challenges caused by the coronav…
RAMALLAH, West Bank (AP) — Palestinian health officials say 6 Palestinians have been killed by Israeli army fire in the West Bank.
WARSAW, Poland (AP) — The foreign ministers of Europe's four Visegrad countries discussed cooperation to boost national economies and tourism …
LONDON — Britain is saying goodbye to months of tough lockdown restrictions, thanks to an effective vaccine rollout program.
LONDON (AP) — Northern Ireland's largest British unionist party was choosing a new leader Friday, in a contest with two candidates and only 36 voters.
For International Women's Day, women around the world shared their thoughts about what they have done to empower themselves and others, even i…
PARIS (AP) — Tech giants and governments around the world — including the U.S. for the first time — are gathering virtually Friday and Saturda…
LONDON (AP) — When London's Science Museum reopens next week, it will have some new artifacts: empty vaccine vials, testing kits and other ite…
LONDON (AP) — The business empire of Liberty Steel owner Sanjeev Gupta, including its financing arrangements with bankrupt Greensill Capital U…
SINGAPORE (AP) — Singapore further tightened its COVID-19 measures as it seeks to control an increase in untraceable coronavirus infections in…
MILAN (AP) — A judge in Sicily has dismissed a case against right-wing leader Matteo Salvini for keeping rescued migrants on board a coast gua…
BERLIN (AP) — A German court on Friday officially declared billionaire Karl-Erivan Haub dead, more than three years after the head of retail g…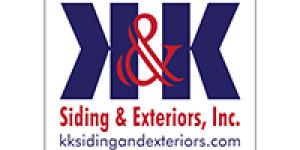 K & K Siding and Exterior Inc.
NAXOS, Greece (AP) — In her kitchen, Kyriaki Kapri has enough food to feed an army. Piles of squid for frying, lemons to be quartered, thumb-t…
TOKYO (AP) — An online petition with more than 350,000 signatures calling for the Tokyo Games to be canceled was submitted Friday to local org…
Biden cheers CDC's mask announcement for vaccinated Americans; Israel masses troops, pounds Gaza; WNBA opens 25th season. Plus the weekend wea…
BEIJING (AP) — China on Friday accused the United States of "coercive diplomacy" following comments by Secretary of State Antony Blinken to hi…
TOKYO (AP) — Honda swung into the black in January-March, recording a 213 billion yen ($2 billion) profit despite the lingering impact of the …
JUBA, South Sudan (AP) — As South Sudan approaches 10 years of being an independent country, many challenges remain for the world's youngest state.
GAZA CITY, Gaza Strip (AP) — Just weeks ago, the Gaza Strip's feeble health system was struggling with a runaway surge of coronavirus cases. A…