LONDON (AP) — In major blow to British Prime Minister Boris Johnson, U.K. lawmakers voted Saturday to postpone a decision on whether to back h…
EL AGUAJE, Mexico (AP) — The Mexican city of Culiacan lived under drug cartel terror for 12 hours as gang members forced the government to fre…
LONDON (AP) — Parliament had been expected to vote yes or no Saturday to a new Brexit divorce deal, but instead Britain faces more wrangling a…
LUXOR, Egypt (AP) — Egypt's antiquities authority has revealed the details of 30 ancient wooden coffins recently discovered in the southern ci…
BARCELONA, Spain (AP) — The mayor of riot-stricken Barcelona pleaded Saturday for calm after violent protests by Catalan separatists rocked Sp…
LONDON (AP) — The Latest on Brexit (all times local):
CAIRO (AP) — Egyptian authorities released more than 100 people who were among hundreds more arrested in a sweeping crackdown following small …
HONG KONG (AP) — Winnie the Pooh, Guy Fawkes, Pepe the Frog — these are the new faces of Hong Kong's pro-democracy protest movement.
LA PAZ, Bolivia (AP) — Bolivian President Evo Morales faces the tightest election of his political career Sunday as he tries to extend his nea…
BERLIN (AP) — Thousands of people in the German city of Cologne demonstrated Saturday against Turkey's offensive in northern Syria.
KABUL, Afghanistan (AP) — An Afghan official says the planned announcement of preliminary results of last month's presidential election has be…
AKCAKALE, Turkey (AP) — Turkish-backed Syrian fighters clashed with Kurdish-led forces in several parts of northeastern Syria on Saturday, wit…
JUBA, South Sudan (AP) — South Sudan opposition leader Riek Machar returned to the country Saturday to meet with President Salva Kiir less tha…
LONDON (AP) — UK Prime Minister Boris Johnson says he will push ahead and try to have Britain leave the European Union by Oct. 31.
LONDON (AP) — UK Parliament votes to postpone decision on EU divorce deal, raising prospect of further delay to Brexit.
PARIS (AP) — A wildcat strike is disrupting train travel in France for a second day, leaving thousands of people in the lurch at the start of …
ADDIS ABABA, Ethiopia (AP) — Ethiopia's Nobel Peace Prize-winning prime minister is launching a book of his ideology, with one million copies …
MOSCOW (AP) — At least 15 people are dead after a dam at a small Siberian gold mine collapsed and water flooded two workers' dormitories on Saturday.
MAPUTO, Mozambique (AP) — Mozambique's main opposition party on Saturday rejected the ruling party's overwhelming victory indicated by early e…
BELGRADE, Serbia (AP) — Russian Prime Minister Dmitry Medvedev on Saturday attended a military show in Balkan ally Serbia marking the 75th ann…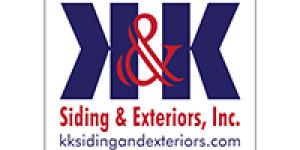 K & K Siding and Exterior Inc.
HONG KONG (AP) — Hong Kong anti-government protesters are set for another weekend of civil disobedience as they prepare to hold an unauthorize…
BEIRUT (AP) — Lebanon's influential Hezbollah leader said he is against the government's resignation amid a deepening economic crisis and nati…
ROME (AP) — Thousands of protesters are gathering in Rome for a so-called "Italian Pride" rally that brings together the right-wing League of …
KABUL, Afghanistan (AP) — Hundreds of villagers attended the funerals held Saturday in eastern Afghanistan for the victims of a deadly bomb th…
SKOPJE, North Macedonia (AP) — A "disappointed and outraged" North Macedonia Prime Minister Zoran Zaev says he will propose an early election …
BEIRUT (AP) — The Latest on Turkey's invasion of northern Syria (all times local):
KARBALA, Iraq (AP) — Millions of pilgrims made their way on foot to the Iraqi city of Karbala on Saturday for the Shiite pilgrimage of Arbaeen…