CLAIM: Court upholds North Dakota law stripping voting rights from Native Americans.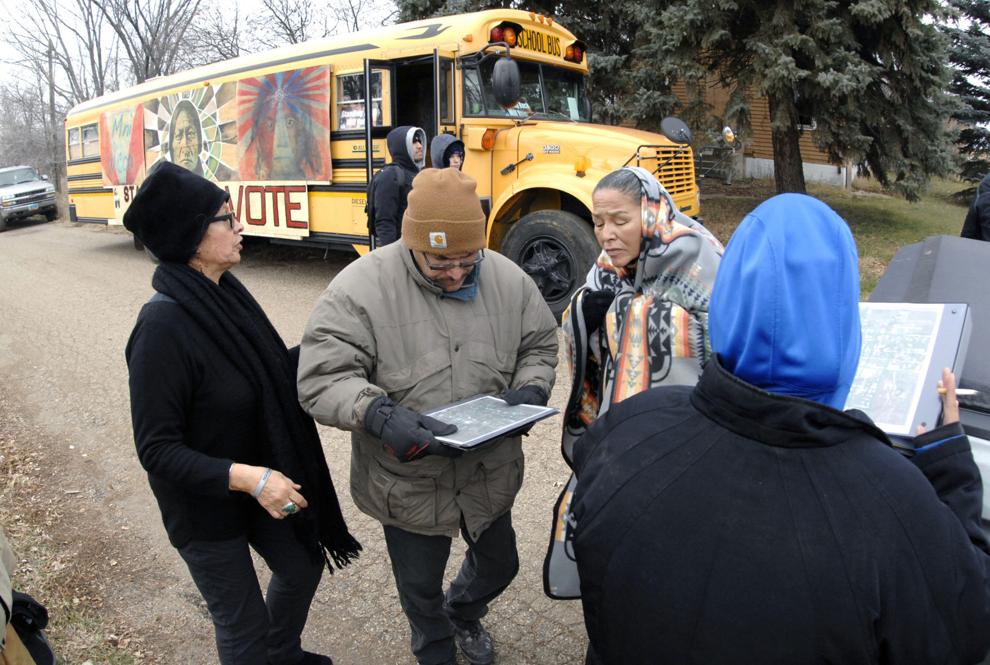 THE FACTS: Posts circulating on Facebook wrongly assert that Native Americans have been stripped of voting rights in North Dakota. They are still eligible to vote in the state. However, a change to North Dakota's voter ID law has been criticized for potentially suppressing Native American votes. North Dakota law requires voters to provide an ID listing an address, but not all residents on tribal land have one. Before 2013, voters who did not have one could sign an affidavit attesting to their eligibility. That provision was removed by state Republicans after Democrat Heidi Heitkamp narrowly claimed a U.S. Senate seat in 2012 with the help of votes cast by Native Americans, who make up 5% of the state's population.
The rule change faces legal challenges because many living on reservations use post office boxes, not street addresses. Last October, weeks before the midterm elections, the U.S. Supreme Court responded to an emergency appeal from the tribes by upholding the state's voter ID rules. The 8th U.S. Circuit Court of Appeals also upheld state voter ID laws earlier this month in a ruling, spurring the inaccurate statements on social media. Federally recognized tribes can assign tribal members addresses.
The North Dakota Secretary of State also told voters in the largely rural state that they can establish or identify an address for their home by contacting the county's 911 coordinator. The AP reported last year that at least dozens of Native Americans were unable to cast ballots because of the new rules but turnout was up in two counties with Native American reservations.