(StatePoint) Spending a lot more time at home indoors these days or adjusting to going back outside? New habits and big lifestyle changes can …
(NewsUSA) -Anyone shopping for quality, natural skin care has many options, but customized serums are becoming the product of choice for those…
(NewsUSA) - It's common knowledge that excessive skin exposure, not only to the sun but also to environmental pollutants, can promote inflamma…
(StatePoint) From custom-designed sneakers to tailor-made sunglasses, the trend of personalization is going head-to-toe, and for good reason, …
(StatePoint) Chances are you've heard of the keto diet. Its popularity has soared in recent years, adding it to the list of diets many people …
(StatePoint) If you are like many people, your winter wardrobe requires a bit of extra care. Between fine cashmere sweaters, favorite woolen o…
(StatePoint) The holiday season means delicious food and parties galore. If you've been dedicated to maintaining a healthy lifestyle, there's …
(StatePoint) There are plenty of temptations to skip a workout during the holiday season. Ironically, this is the time of year you may need th…
(StatePoint) When it comes to holiday giving, don't be shy about indulging in a little self-care. With these ideas, you can show yourself some…
(StatePoint) Do you have a favorite pair of jeans sitting in your closet with the hopes that one day they will fit again? You're not alone!
(StatePoint) Fashion trends are cyclical and those in the know love it! From chunky soles to bold colors and oversized brand logos, this back-…
(StatePoint) Losing weight is often an idea rather than an undertaking, suggests a recent Gallup Poll, which found that while 51 percent of ad…
(StatePoint) With households nationwide spending $27.6 billion on items like clothes, accessories and supplies, back-to-school is now the seco…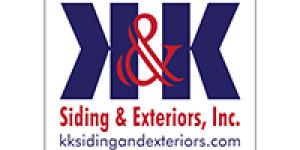 K & K Siding and Exterior Inc.