(NAPSI)—Saving for retirement can be difficult in the best of times but even harder during the pandemic and challenging economy. One thing tha…
(BPT) - by Jennifer Roberts, CEO, Chase Business Banking and Sean 'Diddy' Combs, Founder, Our Fair Share, entrepreneur and media mogul
(NewsUSA) - Congratulations! You have taken your first steps towards a career as a CERTIFIED FINANCIAL PLANNER™ professional. As you prepare f…
(BPT) - Audrey is a 12-year-old girl from Arizona with a passion for fashion. She spends her free time flipping through style magazines and li…
(StatePoint) What may have started as a deal too good to pass up could end up costing you for months to come. Costly subscription services cou…
(NewsUSA) - The demographic makeup of the U.S. population and the financial status of its communities are shifting in ways that have significa…
(BPT) - The idea of making "extra" money is nothing new, but the ways to make money in the gig economy have evolved. For example, a recent inc…
(NAPSI)—The Sunshine State is in the spotlight for its economic impact from the video game industry. Statistics Suggest Bright FutureA new stu…
(NAPSI)—No state compares to California with respect to the impact of the U.S. video games on its economy. Games Bring SuccessA new study by E…
(NAPSI)—The video game industry is really bearing fruit in the Peach State. Sweet StatsA new study by Entertainment Software Association (ESA)…
(NAPSI)—The video game industry stands tall—economically—in the Evergreen State. A new study by Entertainment Software Association (ESA), show…
(NAPSI)—Video games have a presence in New York that extends well beyond those who play them. Indeed, the Empire State is one of the largest c…
(NAPSI)—The next time you, your friends and family play video games, you'll do more than have fun. You'll help improve global science and art …
(NAPSI)—The video game industry has a Texas-sized effect on the Lone Star State's economy. A new study by Entertainment Software Association (…
(NAPSI)—About 40.7 million Americans have some kind of disability, according to the U.S. Census Bureau. If you or someone you care about has a…
(StatePoint) A year as unusual and challenging as 2020 means there may be some additional factors that can impact your tax return, from stimul…
(NAPSI)—Dame Helen Mirren has all the qualities that make a star. Now in her 70s, the Academy Award-winning actress remains talented, posted, …
(StatePoint) A year as unusual and challenging as 2020 means there may be some additional factors that can impact your tax return, from stimul…
(NAPSI)—Dame Helen Mirren has all the qualities that make a star. Now in her 70s, the Academy Award-winning actress remains talented, posted, …
(BPT) - You may check your bank balance daily, your savings accounts regularly and you probably know roughly how much cash is in your wallet. …
(BPT) - With 2021 underway, Americans are still coping with the monumental impact the COVID-19 pandemic had on the economy last year. Accordin…
(BPT) - Even during the best of times, managing a small business is a daunting undertaking, let alone doing so during a pandemic. If your busi…
(BPT) - As we move away from a year unlike any other, Americans have developed a newfound tolerance for uncertainty—and the need to prepare fo…
(BPT) - As 2021 starts heating up, it's time to look ahead and think about the personal finance trends that will impact consumers as they bank…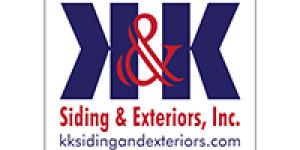 K & K Siding and Exterior Inc.
(BPT) - Today's U.S. housing market is leaving many prospective homebuyers priced out. Homes, on average, have become less affordable, and the…
(BPT) - Higher education has become synonymous with debt. The Federal Reserve reported more than $1.7 trillion in outstanding student loans as…
(NewsUSA) - Expect the unexpected.
(NAPSI)—When it comes to gathering information to make an investment decision, investors have access to a variety of online information source…
(NewsUSA) - The daunting number of jobs lost by women during the coronavirus pandemic is only the beginning of the story.
(NewsUSA) - Residential real estate provides one of the most basic human needs -- shelter. When the world shifted to 'everything from home' du…
(NewsUSA) - No matter how you and your partner organize your money, making a financial plan and reviewing it regularly should be a priority fo…