(NewsUSA) - Even as baseball has put a "pause" on its season, doesn't mean that you can't still support the person in your life that "lives fo…
(BPT) - When was the last time you treated yourself so that you could feel good inside and out? Now is the perfect time to show some serious T…
(BPT) - Families across the country are spending more time at home, which means home cooking has taken on new meaning. Using foods in your pan…
(BPT) - In the calm air of Hodgenville, Ky., there's a spirit of generosity. Whether it's fixing a flat tire or borrowing a cup of sugar, the …
(StatePoint) Thanks to an unusually warm, wet winter, experts predict that Americans will face an extra buggy summer.
(BPT) - With extra time at home right now, millions of Americans are taking the opportunity to address housekeeping tasks they haven't gotten …
(NewsUSA) - With spring just around the corner, there's no better time to refresh your look and brighten your mood. So, pick up a new pair of …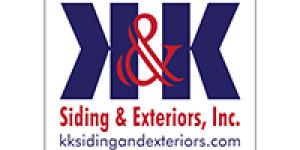 K & K Siding and Exterior Inc.