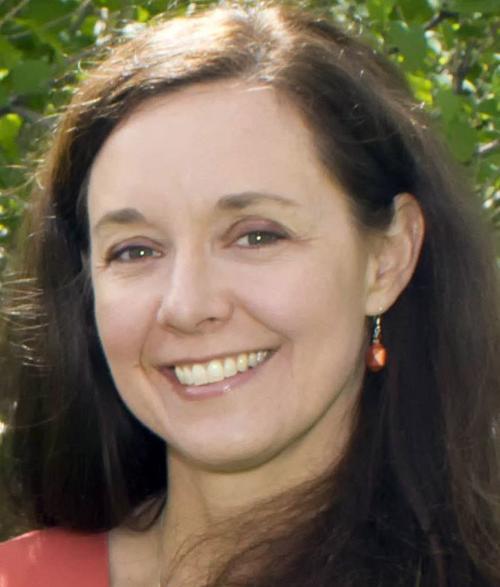 Hackers and scammers are relentlessly targeting you and your neighbors. Below are just a few current local examples from CyberWyoming that may be help you avoid being snared by a scammer.
Sam's Club Impersonation: A Laramie resident reported another Sam's Club order confirmation from newsletter@getjitech.com. This email raised suspicion because the resident was not a Sam's Club member and the email didn't have order details in it. Instead, the email said Congratulations with the Sam's Club logo and a link to click, implying it may be a gift card for Sam's Club. The same Laramie resident said that a very similarly styled email about an Amazon Gift Card order came from newsletter@styleinto.com. CyberWyoming Note: Gift card notices are a way that scammers get you to click. If you send an electronic gift card to a friend or family member, be sure to let them know another way so they don't assume it is spam.
Impersonated Facebook Lottery Scam: If you receive a "Congratulations from Facebook!" notification from Facebook, support@allbizquotes.com, or bennysibb@gmail.com saying that you are one of 20 lucky winners of a Facebook lottery based on a random selection of emails on Facebook, be assured it is a scam to get your personal information. Facebook, if you have an account, already has a lot of your personal information so it wouldn't make sense that they ask for it again. Reported by a Sheridan resident. CyberWyoming Note: AllBizQuotes.com appears to be a real website and has been notified that they could be used in this scam. The Facebook community support pages have confirmed that there is not Facebook lottery. This lottery scam has resurfaced a few times over the years.
Password Renewal Scam: A Sheridan company reported an email, coming from their own help desk (which they don't have), as a password reset scam. The landing page, if you click on the link shows their own company branding. However, if you look at the actual URL, it leads to an unrelated website. CyberWyoming Note: Remember you can hover over links in an email to see where they lead.
Stay Away From Social Media Quizzes: While they may look like fun, social media quizzes are notorious for being exploited by identity thieves. The quiz may ask you information like 'what is your favorite food' or 'what is your pet's name' and the answers you provide could be used to hack your password reset or security questions.
FTC Alert Spotting Cryptocurrency Investment Scams: If you are in your 20's or 30's then, statistically, you have lost more money on investments scams than any other type of fraud and more than half of the losses ($35 million) were in cryptocurrency. The FTC recommends you 1. Research before you invest, 2. Be wary of guaranteed returns and big payout promises, 3. Beware of anyone who requires you to pay by cryptocurrency, wire transfer, or gift card. https://www.consumer.ftc.gov/blog/2021/05/spotting-cryptocurrency-investment-scams
Scambusters.org Keto Diet Scam Alert: There are some outrageous claims and con tricks that surround any well-known trend and diets aren't the exception. Some supplements to the Keto diet are completely fake. Be sure to check out the investigations on https://www.ketoreport.org/, AARP's Fraud Watch Network, and the Better Business Bureau before your part with your money. Specifically, there was a supplement, supposedly advertised on the popular TV show Shark Tank, that was not credible. Both Keto Report and the BBB have debunked this rumor.
Scambusters.org What's App Scam Alert: There is a new What's App scam spotted in Europe and it may propagate to the US. The message comes from someone you don't know and says that they accidentally sent you a verification code and would you please forward it to them? BUT, what they have actually done is tried to get into your What's App account and the verification code is the password reset confirmation to steal your account.
MS-ISAC Patch Now Alert: The Multi-State Information Sharing and Analysis Center (MS-ISAC) has published a patch now (update your software) alert for VMWare vCenter Server, Mozilla's Firefox browser, Firefox Extended Support Release, and Mozilla Firefox for iOS (Apple's operating system) and Cisco Webex Network Recording Player and Cisco Webex Player products. If you use these products, make sure the software (or firmware) is updated.
Other ways to report a scam:
● Wyoming Attorney General's Office, Consumer Protection 307-777-6397, 800-438-5799 or ag.consumer@wyo.gov
● AARP Fraud Watch Network (any age welcome) Helpline 877-908-3360
● Call the Wyoming Senior Medicare Patrol (SMP) for assistance with potential Medicare fraud, abuse, or errors at 1 800 856-4398
Laura Baker is the Executive Director of CyberWyoming and the President of the CyberWyoming Alliance, both nonprofit organizations. She can be reached at info@cyberwyoming.org