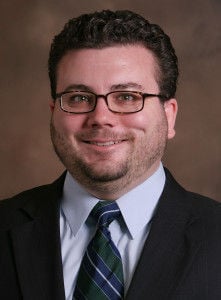 The grades are in, and Wyoming earns a D- for some of the worst civil forfeiture laws in the country, according to a new report, Policing for Profit, published by the Institute for Justice. Civil forfeiture permits police to confiscate and keep property, including cash and cars, based merely on the belief that it is somehow connected to a crime, even if the owner has not been criminally charged.
In Wyoming, the state only needs to show that a property is more likely than not connected to a crime — a far lower standard of proof than the "beyond-a-reasonable-doubt" standard used in criminal cases. Meanwhile, third-party innocent owners, like the spouse, parent or neighbor of the accused, actually have the burden of proving they are innocent in order to retrieve their seized property. In other words, Wyoming law flips the principle of "innocent until proven guilty" straight on its head.
That clearly stacks the deck against Wyomingites. Since 2010, less than 15 percent of all seized cash has been returned to property owners.
Incredibly, state law provides a powerful incentive for law enforcement to run roughshod over Wyomingites' property rights. Once a property has been forfeited, police and prosecutors can keep up to 100 percent of the proceeds. That percentage is higher than what is offered by 25 states and the District of Columbia. The IJ's report found that Wyoming law-enforcement agencies collected more than a million dollars in forfeiture proceeds from 2008 to 2013.
The Wyoming Legislature has recognized the serious problem with the state's forfeiture laws and tried to pass SF14 earlier this year, which would have required a felony drug conviction and a sentence of at least one year before property could be forfeited. But in February, Gov. Matt Mead vetoed the bill. By comparison, under a new bill signed by Montana Gov. Steve Bullock, the government must first obtain a criminal conviction before it can use civil forfeiture to keep someone's property. In addition, Montana's new law shifts the burden of proof from third-party innocent owners onto the government — where it belongs.
Unfortunately, Gov. Mead's veto seems to have buffaloed the Joint Judiciary Committee, which scuttled a similar proposal last week. Instead, the committee is proposing a watered-down bill. If enacted, the committee's legislation would provide an opportunity for property owners to contest a seizure promptly after their property is seized, raise the standard of proof for civil forfeiture cases, allow courts to award attorneys' fees to prevailing property owners and institute new reporting requirements for forfeiture proceeds and expenses. These reforms are all certainly needed (and welcome). But the proposed legislation does little to address the real problems with Wyoming's forfeiture laws: the profit motive for law enforcement to seize property.
Wyoming should do more and instead look to New Mexico, where a landmark reform went into effect in July. As in Montana, New Mexico now requires a criminal conviction before forfeiture can occur. But New Mexico took reform one step further and directs all forfeiture proceeds to the state's general fund. This simple but profound reform ends the incentive that causes local law enforcement to chase cash instead of criminals.
Equally relevant to state legislators is that the change restores their authority. Wyoming voters elected their state legislators to set the state's priorities through the budgeting process. Unfortunately, the legislators have abdicated that responsibility and allow law enforcement to self-finance through forfeiture.
Unless lawmakers take further action, policing for profit will continue. Forfeiture should never happen absent a criminal conviction, and law enforcement should not be incentivized to forfeit property.
Dan Alban is an attorney at the Institute for Justice in Arlington, Virginia, a public interest law firm that litigates cases involving civil forfeiture abuse across the country.
Catch the latest in Opinion
Get opinion pieces, letters and editorials sent directly to your inbox weekly!