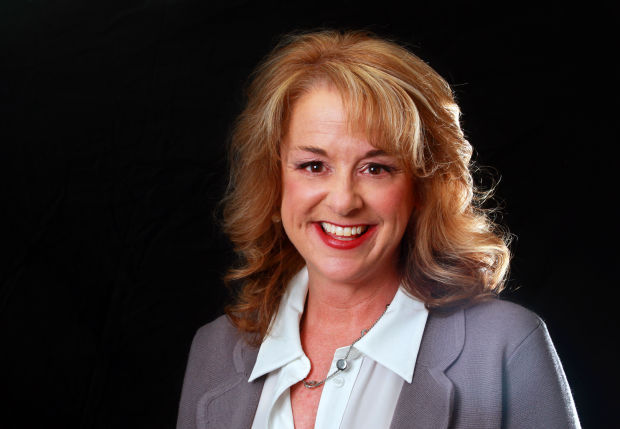 The ads are on television, the radio and billboards: New year, new you! Right after the holidays, health and fitness clubs launched the marketing attack. And some are savvy with their approach. I spotted a billboard that read "Treat Yourself!"
But instead of a decadent hot fudge dessert or malted beverage, a treadmill was stationed alongside the slogan.
I couldn't help but laugh. Since moving to Cheyenne last June, I've "treated myself" to a daily regimen of working out. Yum! It's delicious! And it doesn't go down very easily – especially now that it's cold outside and I have to rely on an indoor treadmill.
But it's the cost of leading a sedentary lifestyle. During the 14 months my husband worked in Cheyenne and I lived in Casper, I remember telling a former editor's wife that I would either be really thin by the end of our long-distance commute or really fat.
We all laughed, but ultimately the joke was on me. I used every excuse for my lack of consistent exercise, including my nonworking thyroid, but bottom line, I made the choice to sit idle and watch TV.
The result? By the time I moved to Cheyenne, I was 30 pounds overweight. Thirty. That's not a typo. At 5'1, the movers could have rolled me into Wyoming's capital city.
When I met with a new endocrinologist in Cheyenne for my thyroid disorder, the first thing he did was take me off all my thyroid medication. I had been treated for both an underactive and overactive thyroid: Hashimoto's disease and Graves' disease. He then had me return in six weeks following a blood test where he showed me that my thyroid was fully functioning.
The thyroid controls many functions in the body. One of the key functions is that it releases hormones that control metabolism, which is the way a body uses energy and regulates body weight. Suddenly, without all the medication, I felt better.
"For the first time in a long time, it feels like I have energy," I said to my endocrinologist.
"I'm not surprised," he said.
So with no more excuses and the scales tipping into obesity, I had nothing to lose and everything to gain. I hit the pavement. And it hurt. At 47, I cursed myself for being so overweight and sluggishly slow. Working thyroid or not, I was out of shape.
Since I was 6, I was a state championship swimmer. By the time I was 18, I held a California Interscholastic Federation record for the 100 butterfly. Pushing myself and my body's limits is something that sparks me. But running is not swimming. I have about as much agility on land as a dolphin. I'm a land shark. Still, every day, I walked, ran and timed my intervals to improve my time. I am nothing if not committed.
But I realized that losing weight in my 40s is a slow process -- like, excruciating. I was finally getting somewhere in my weight loss when I was diagnosed with lobular carcinoma in situ, a form of breast cancer. Yahtzee!
Suddenly my entire health was brought into question. According to the Susan G. Komen website, many studies link body mass index, a measure used to define body weight status (normal, overweight and obese) to breast cancer risk. BMI affects risk differently before and after menopause. The Komen website notes that before menopause, being overweight or obese modestly decreases breast cancer risk. But after menopause, being overweight or obese increases breast cancer risk.
I've already gone through menopause. So being overweight increased my breast cancer risk. There are many reasons being overweight is unhealthy. Breast health is just one of them.
Since August, I have lost 15 pounds. I have 15 more pounds to lose. I'm not going to stop now or start a new exercise routine because it's a new year. Nope, I'm going to continue to do what I'm doing, which is to "treat myself" every day to a healthy dose of running. This will help with my resolution of seeing less of me in 2016.