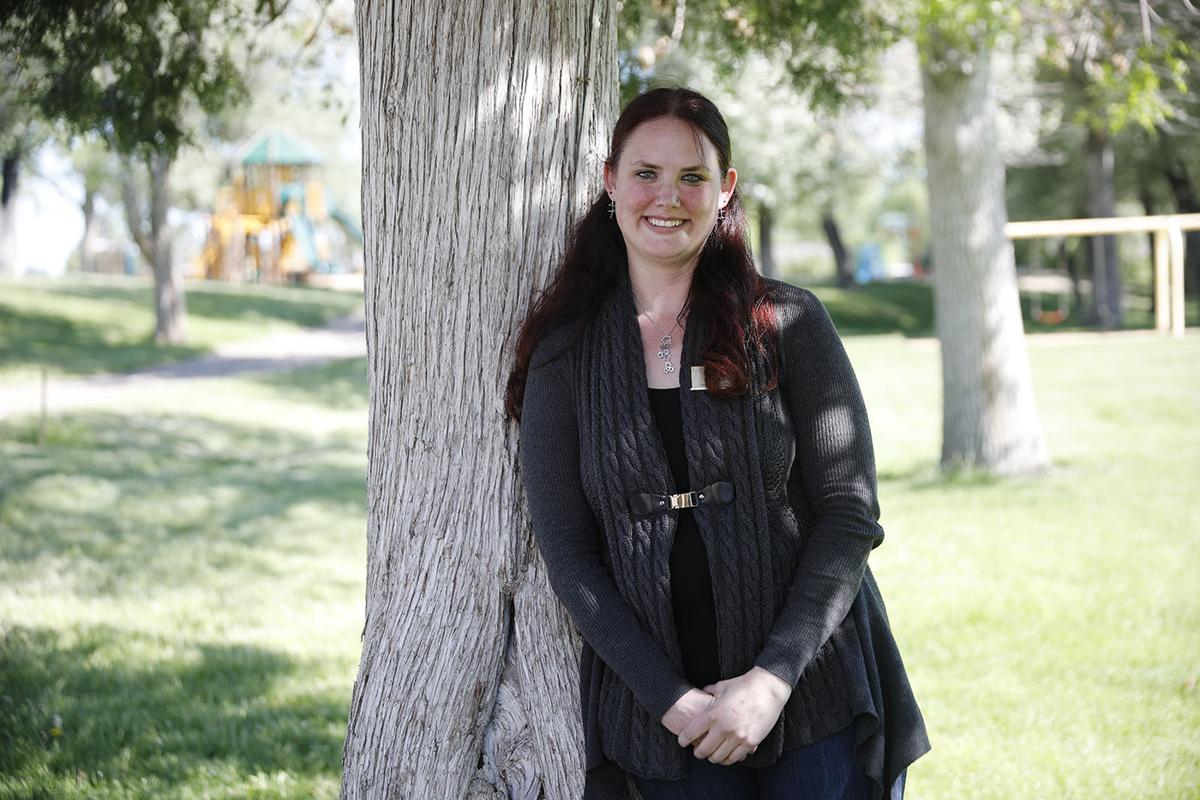 Why a Father's Day Event? It's a question Casper Housing Authority (CHA) gets every year as they plan and promote their annual Father's Day event. Yesterday, the Casper Housing Authority welcomed the community to its 8th Annual Father's Day Event — A Celebration of Families. Nine years ago (they missed last year due to COVID), CHA started this event as part of the U.S. Department of Urban Housing and Development (HUD) Strong Families Initiative. As a result, CHA proudly holds the unique designation of being one of the largest events in the nation, with over 2000 people attending. Yet even after all that, the same question lingers, "Why do you focus on fathers?"
The simple answer is that CHA focuses on fathers because they are often overlooked or absent in their line of work. The complex answer is that society needs to address the issues and create awareness about children growing up without a father or male role model. According to U.S. Census Bureau (2020) data, over 18.3 million children or 1 out of 4 children live in father or male-absent homes. These children are at a 4X greater risk of poverty, 7X more likely to become pregnant as a teen, more likely to face abuse and neglect, commit crimes, end up incarcerated, and 2X more likely to drop out of high school. These statistics show just a glimpse into the adverse outcomes of father or male-absent homes. And this reality doesn't just affect the home but the community as a whole. The actual monetary cost of children engaging in crime, dropping out of school, and teen pregnancy is a burden shared by everyone.
But it doesn't have to be this way. As a community, when we step up to have positive male role models in our children's lives, we reap the rewards together by reversing and lowering the statistics mentioned above.
Take Big Brothers Big Sisters, for example. Big Brothers Big Sisters is the oldest, largest, and most effective youth mentoring organization in the United States. Their research shows that when youth spend 18 months in their program, 46% are less likely to use drugs, 52% are less likely to skip school, and 33% are less likely to hit someone. Big Brothers Big Sisters shows that it's not about making sure there is a father or a male role model that is blood-related. It's about giving children someone who cares and supports them. And that is why Casper Housing Authority puts on the Father's Day event.
In 2011, when HUD started asking agencies to hold a yearly event, the focus was on getting fathers involved and connected to resources. But, over the years, it has grown to include all families of every shape and size.
Kim Summerall-Wright, CHA Executive Director, says, "This is my favorite day of the year. It's a chance for families, no matter their make-up, to come together and celebrate. Fathers come in a variety of people — biological, step, grand, foster, and even the neighbor next door. No matter who is taking the father role in a kid's life, it's important to celebrate families and make sure that they are getting the resources they need to be successful."
The annual Father's Day event is a chance for all families to celebrate and connect to their community. The event has hosted multiple organizations over the years. For example, a single father can connect with Seton House, a self-sufficiency program for single-parent families experiencing homelessness, including single fathers. In addition, families have signed up for Wyoming Food for Thought Project's weekend food bag program. But more importantly, it's a chance for the community to show that they support families and fathers. These organizations don't have to give up a Saturday in June, but they do for our families and our community.
So the question, "Why a Fathers Day event?" Because it allows us to highlight the need for fathers and positive male role models in children's lives. It gives us a chance to cut through the noise and remind everyone in our community that every child needs adults in their lives who care about them.
It's an opportunity for all the service organizations in our community to come together, celebrate, and make sure that people know what is available and how to access it. It's a time for the community to reflect on how they can get involved. Because in the end, there is a child out there needing a father, and you just might be it.
Lori Burns is director of the Casper Housing Authority CARES program. She can be reached at LBurns@chaoffice.org.