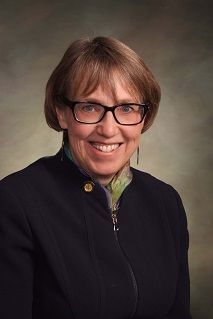 I love the Wyoming Constitution. At one point in my life, I began to memorize it as it embodies principles I hold so dear – equality, due process, the rights of the people and the subject of this column: public education. Article 7, Section 1 of the Constitution calls for "…the establishment and maintenance of a complete and uniform system of public instruction, embracing free elementary schools of every needed kind and grade…". Article 7, Section 9, and Article 15, Sections 15 and 17 provide for the needed funding and the equitable distribution of income for our schools. These mandates of the Constitution have been explored and refined by the Wyoming Supreme Court through a series of cases stemming back to 1980 and ending in 2008. The Court has held that all children, regardless of hometown or parental income, must be afforded a similar education; a ruling that is in sharp contrast to most other states which allow for wealth-based disparities among its school districts. I am most proud of our commitment to equity.
Moreover, according to the Court, it is the state's obligation to raise the funds to pay for a "complete and uniform" and "thorough and efficient" educational system. In order to do so:
"…the legislature must first design the best educational system by identifying the 'proper' educational package each Wyoming student is entitled to have whether she lives in Laramie or in Sundance. The cost of that educational package must then be determined and the legislature must then take the necessary action to fund that package. (Campbell I at 1279)"
To meet this obligation for establishing the educational package and its funding, the legislature has established a "recalibration" process that I, together with eleven other members of the legislature, oversee. Our task this interim is to examine the school funding model to assure we meet our constitutional and statutory obligations. To be sure, we are in an economic crisis. Our revenues are down and the extractive industries cannot bail us out. However, the courts were clear that we cannot step back from our Constitutional obligations to define and fund a high quality, equitable educational system for all of our students. We have been in crises before, opined the Wyoming Supreme Court Justices in the Campbell II decision, "…however … the constitution provides that education funding is a fundamental right of our citizens and lack of financial resources will not be an acceptable reason for failure to provide the best educational system (Campbell II at 556)."
We have over 90,000 students in the K-12 system, including 40% defined as at-risk and in need of additional educational supports. We spend over $3.2 billion per biennium. Our investment in education has paid off. Wyoming is the envy of most of the nation in measures of educational achievement. We can be particularly proud of the achievement of our students considered most at risk, such as those receiving free and reduced lunch or special education services. This is surely due to our mandate of equity across districts with the requirement that funding for education not be wealth-based.
As we embark on this recalibration, there are murmurings that we need to cut educational funding. I disagree. Our constitutional mandate is clear: we define the "basket of goods" for a quality education and then we fund it. Surely, we can find some efficiencies such as consolidating school districts or consolidating procurement of goods and services across districts. However, we should not be unilaterally cutting math, English, science, art or music, Career Technical Education (CTE) or special ed. We should not mandate larger class sizes in order to reduce costs, or lower teacher and staff salaries. COVID-19 has surely shown us the value of our highly skilled teaching force. Of course, we should be looking at 21st century needs, such as increasing the number of school social workers and nurses to address our students social, behavioral and emotional issues. Many of our districts need increases to educate our increasing numbers of English language learners. All districts should be adding computer science curriculum to the basket of educational goods, and we need to seriously discuss and act on the evidence that high-quality learning opportunities for our 4-year-olds are a needed addition to the "basket" as we now know the success of early childhood ed in later grades.
Over the next several months, the consultants hired for the project will be conducting focus groups with parents, teachers and administrators, and the school recalibration committee will be meeting. I urge your participation through these venues. Our Wyoming Constitution depends on our full commitment.
Cathy Connolly is Minority Floor Leader in the Wyoming House of Representatives.
Catch the latest in Opinion
Get opinion pieces, letters and editorials sent directly to your inbox weekly!