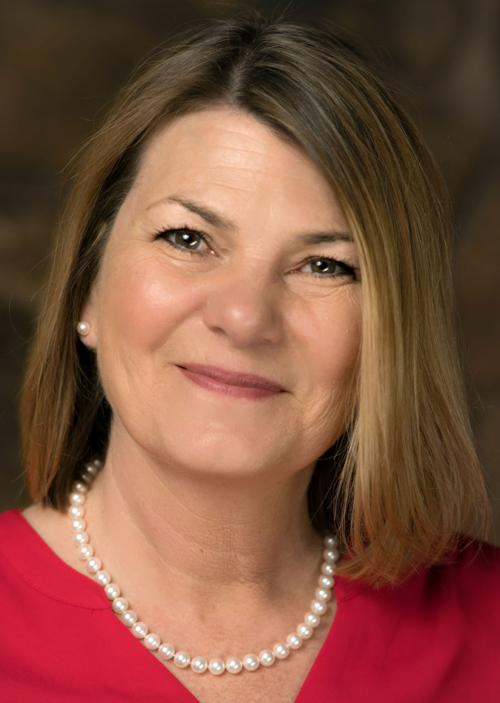 If you're anything like me, you might be weary of hearing the word "unprecedented" to describe the past year. COVID-19 disrupted every resolution, goal, and wish for what 2020 might have been; this reality makes it difficult to find a more accurate adjective, even if we're tired of hearing it.
When I launched Wyoming Hunger Initiative last October, I had a very specific goal in mind: to do whatever I could to support anti-hunger nonprofit organizations working tirelessly throughout the state. While this goal hasn't changed, the scope of Wyoming Hunger Initiative has grown in ways no one could have imagined in October 2019. I've often joked with my team in the past year that it feels like we've been building a car as it drives down the road (and some days, the Autobahn!) but we know that together, we are making tremendous strides in the fight against food insecurity in Wyoming. You might even call those strides... unprecedented. It's all about perspective.
Christmas is the time of year when I reflect on the past year and look forward to making new resolutions for the coming year. I can't help but pause while I think of the number of community partners who made a commitment to ensuring no one was hungry despite a pandemic—and the work they accomplished. I am in constant awe of the food pantry volunteers, anti-hunger organization personnel, and local school district food service directors who not only maintained their normal distributions this year but were innovative in their approach to addressing the increased need caused by COVID-19. They are the true "hunger heroes" in our state's fight against food insecurity. I am cheered by their efforts and applaud their contributions to the year 2020.
In conjunction with community partners, Wyoming Hunger Initiative launched four new programs under the Wyoming Hunger Initiative banner this past year: Food from the Field, Food from the Farm + Ranch, Wyoming Angel Accounts, and Wyoming Hunger Initiative Grants. These programs have already had a significant impact: hunters now have a formal structure to donate game meat to local food pantries, over 6,500 lbs of Wyoming-raised beef and pork was donated to food pantries and Boys & Girls Clubs by Wyoming ranchers, the problem of school lunch debt will be met with dignity and long-term sustainability, and our nonprofit "hunger heroes" have proven that grants to meet their unique needs work.
The generosity of Wyoming has never been more evident than during this past year. Thanks to corporate and private partnerships, $105,000 in infrastructure grants have been allocated, $325,000 has been dispersed to all 23 counties in the form of immediate COVID-19 relief to include thousands of Thanksgiving and Christmas baskets to ensure no one would go without a holiday meal this year, and innovative, sustainable solutions are in place. Donations are put to work immediately: they purchase equipment that exponentially extends the reach and effectiveness of anti-hunger organizations. They streamline time-consuming tasks so more time can be spent building relationships and brainstorming solutions. They enable opportunities to introduce more high-quality, locally grown and raised protein into communities where it can have tremendous impact. Simply put, donations create a brighter future for so many.
I believe hunger in Wyoming is a problem that can be solved. I also know hunger cannot ultimately be eliminated by quick fixes; addressing emergency need is only one part of the equation. Wyoming Hunger Initiative strives to identify long-term, sustainable solutions that will permanently reduce hunger in our state. If 2020 has taught me anything, it's that opportunities to solve problems—both immediate and long-term ones—are all around us if we only look. As 2021 begins, I invite you to learn about what your community is doing to end hunger for our most vulnerable Wyoming neighbors, and consider getting involved.
Everyone can experience the joy and blessing of generosity because everyone has something to give. I feel especially fortunate to live in Wyoming where neighbors take care of neighbors and Wyoming solutions are created to solve Wyoming challenges. Wyoming Hunger Initiative is proud to have made a difference this year, but it is because of the generosity of every Wyoming community that this work has been possible. As I wish each of you a very Merry Christmas, I thank you for the unprecedented commitment each of you have made to ending hunger in the Cowboy state. I am proud to serve you.
Jennie Gordon is the First Lady of Wyoming.