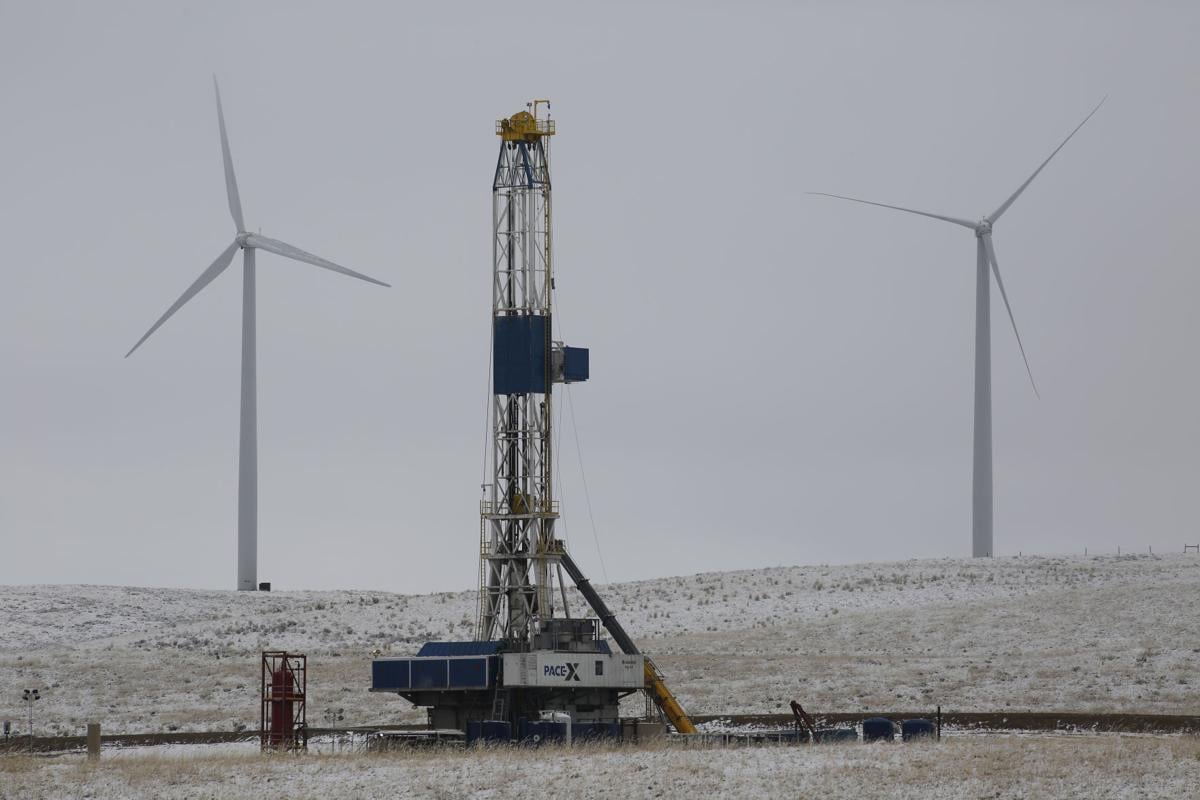 The current health pandemic and resulting fiscal emergency have exposed the fragility of Wyoming's narrow economy and revenue model. We find ourselves in a crisis.
It's not news to anyone in Wyoming that minerals drive the state's economy, or that Wyoming has the most fossil-fuel-focused economy in the nation. This has always been a strength and allowed Wyoming residents to pay very low taxes while receiving strong public services. But times are changing.
It can be debated whether the current cocktail of economic stressors (recession, low oil and gas pricing, and shifts in regulatory standards and trade agreements) point to an end-game for fossil fuels or a prolonged runout, but either way, it is clear that the state's economy cannot continue to rely solely on minerals.
The state faces tough choices. In our view, these choices are fundamentally about how to diversify the economy. These choices will only get more difficult the longer they are put off, so now is the time to look forward.
It may seem like the heat of a crisis is the wrong time to address underlying issues, but if not now, when? Crises are the catalyst of new ideas, especially when we focus on common stress points and shared aspirations.
To avoid the divisiveness that has characterized discussions about broadening the state's economy and tax base, we think it is worth reflecting first on what Wyoming residents care about most. What is the legacy we want to leave our children? If we can establish what we are for, we stand a better chance of successfully making the tough choices that will get us there.
It's not hard to imagine what an economically secure future might look like: vibrant communities, neighborliness, good schools and access to the outdoors for hunting and fishing. We'd have abundant career pathways in growing industries with decent pay levels that support families, allow for homeownership and offer a high standard of living.
But how do we get there? Though the pandemic continues to leave economic and social carnage in its wake, one gift of this strange pause to life as we know it is an opportunity to reflect, as neighbors and communities, about what we want our future to look like. What are our values? What do we cherish, especially as we look to the future our children will inherit? How do we act on those values?
There is precedent for progress, including past and present governor-led efforts like Endow and Power Wyoming. We need to add to these efforts at a grassroots level. It is time for statewide listening sessions initiated and led by local communities. These discussions should begin by establishing a foundation of shared values and vision for our future.
With common goals defined, we can then begin to wrestle with the strategies and tactics, changes in taxation and shifts in investment priorities that can realistically move our communities and the state to greater resiliency and long-term prosperity. Grounded by our values, we need to answer questions like: How do we create a business climate that attracts high-paying industries outside of traditional minerals enterprises? How do we capitalize on our advantages and skills so that Wyoming businesses can compete as low-cost producers and as value creators in new markets? How do we provide those public services necessary to attract new businesses? How do we invest in our human capital and retrain our workforce for expanding industries? How do we preserve our natural environment for present and future generations?
There will be tough choices, which become tougher the longer we wait. But make no mistake, we hold the keys to the future we seek. Change is hard. The solutions we seek will create trade-offs. But until we take the time to check in with each other about what we want the future of Wyoming to look like, we will continue to struggle.
To be sure, it would be easy to stay the course, focusing on a narrow set of mineral industries and hoping to maintain low taxes. But the status quo is unlikely to resolve the underlying set of choices we face to make Wyoming more competitive. To build a resilient and prosperous future and keep more of Wyoming's youth and talent in the state, we need to develop new economic sectors and attract diverse businesses. This will require us to invest more in ourselves.
So in this strange time, let's embrace the pause to reflect and consider our future. Let's initiate a series of safe conversations and determine the path forward that is right and bright for Wyoming. Who will convene the conversation and are you willing to be a part of it?
Rob Godby is the associate dean of the Haub School of Environment and Natural Resources and an associate professor of economics at the University of Wyoming. He also serves as a member of the State of Wyoming's Consensus Revenue Estimating Group (CREG) and is a member of Governor Gordon's Power Wyoming effort.
Ben Alexander is Senior Program Advisor at Resource Legacy Fund where he is responsible for providing coordination, research, strategic direction and leadership for western programs.
Catch the latest in Opinion
Get opinion pieces, letters and editorials sent directly to your inbox weekly!