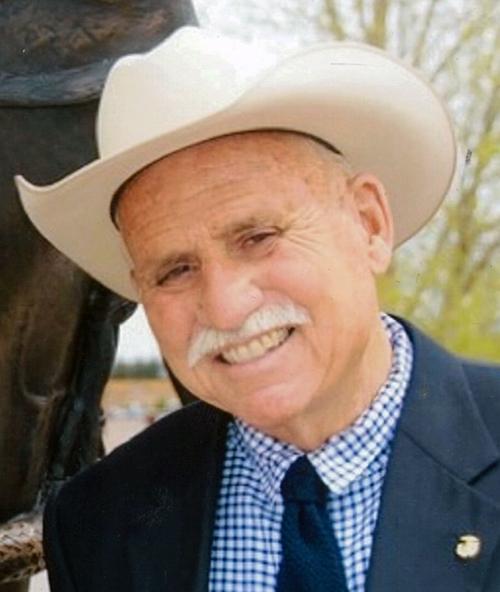 By way of introduction, I am one of your supporters; one of the 74 million people who voted for you, one of the 70% of Wyoming voters who cast a ballot for you in November. I have voted for you, contributed to both of your campaigns, put your signs in my yard (over and over after they were taken) and defended you from unjustified criticisms leveled by friends and family.
I haven't always been a supporter. I went to the Cleveland Republican National Convention as a Wyoming delegate pledged to another candidate. But, when you were nominated, I boarded the "Trump Train" and have been riding it ever since.
This letter is not meant to pile on. You're having a bad couple of months and for that, I'm sorry. A lot of your political supporters and administration members are unfriending you and some are publicly jumping off the train. It is a sad thing to witness.
Before moving on, there are a few things to say: First, thanks for the ride. It's been fun but more importantly, it has been productive for the Nation. It hasn't always been a smooth ride. In fact, since Nov. 3, it has been pretty darn rough.
I was hopeful the rally in Washington would be a positive event; that the Joint Session of Congress on that day would provide an opportunity to hear your position regarding the "stolen" election and learn about the evidence your campaign believed supported that assertion. It didn't happen. The riot that took place at the Capitol overshadowed all else.
I was an eyewitness, via Fox News, to the events of Jan. 6, watching much of the coverage of the rally and listening carefully to your remarks. Your comments concerning the Vice President gave the impression of an effort to intimidate and bully him into doing your bidding. And, what you were asking Mike Pence to do, was desperate and wildly unreasonable. At a minimum, those remarks were ill advised.
You asked the crowd to march on the Capitol. At that point the crowd was not by any stretch, a "mob", but some of those who accepted your invitation would soon become one. What were you thinking? Were you not aware that every crowd that large is bound to have a fringe element including a few jerks? Were you unaware of the possibility of anarchists and other troublemakers infiltrating the crowd? Did you not remember the riots around the White House in the summer of 2020? Did it not occur to you that any trouble would result in the smearing and besmirching of those good and loyal people who had gathered to show their support for you?
After hearing the two remarks referenced, I was filled with a premonition that major trouble would result and sadly, that's what came to pass. An ugly, deadly and demoralizing riot ensued. You handed your adversaries a gift and your supporters, as Attorney General Barr recently noted, a betrayal. Your grievance concerning the election was lost in the melee.
I respectfully disagree with those who have accused you of "inciting a riot". "Inciting" a riot would be a criminal and evil act. I do not think that was your intent. You are not an "evil" man. You are, like the rest of us, flawed. It can be surmised that you lost perspective. Who wouldn't? After four years of leaked confidential conversations, baseless accusations, obstruction of your Administration's agenda, hoaxes, investigations, civil lawsuits, impeachment and scurrilous rumors, after an election marred by unexplained and seemingly inexplicable irregularities, it is easy to see how you might have been caught up in the moment; how your view of political reality might have become jaded and cynical. But you are the President! Someone, anyone, should have said, "Get a grip Mr. President! Don't risk your presidency" Not easy, I'm sure.
The many accomplishments your administration have enjoyed, all despite the obstructive strategy of the not so loyal opposition, were outstanding. Conservative policies and appointments inspired many, myself included. Now these accomplishments are overshadowed by the events of Jan. 6.
Overshadowed also, is the very grievance you were attempting to hi-lite: voter fraud and election irregularities. The November election cries out for reform. Cleaning up the voter rolls and putting in place procedures to verify identity would be a good start. Perhaps you can make that a project to work on — something positive.
The reputation of your presidency has suffered a serious blow. But, with the passage of time it will be at least partially rehabilitated. I believe that's how those of us who have ridden the Trump Train will see it. If your political adversaries overreach and appear to be piling on, which seems likely, the rehabilitation will be hastened.
For at least 55 of my almost 82 years I have been in professions that required judgments about people. From afar, you have impressed me as someone who has innate common sense. Use it. Don't get caught up in the moment and don't let hubris interfere.
Ray Hunkins is a Cheyenne attorney who from 1997 until 2002 served as chief counsel to the State of Wyoming in matters relating to education finance.