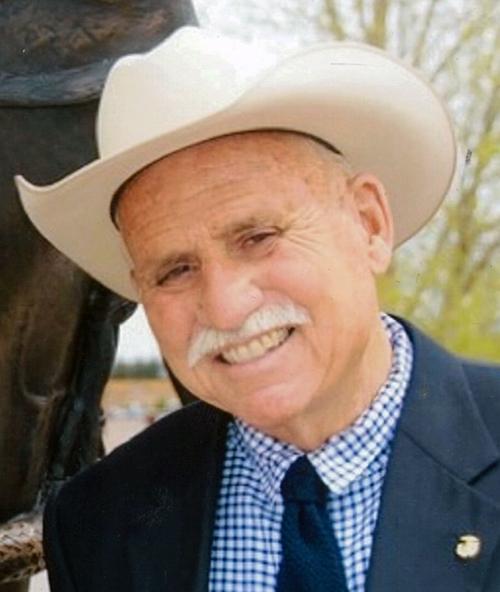 If ever there was a flimsy reason, and a faulty argument to justify raising your taxes, it would be that, "you can afford it." More in sales tax, more in property tax, more in fuel and other taxes.
Recently, a presenter appearing before a Wyoming legislative committee, argued exactly that. Untethered from any discussion of revenue need, he asserted that Wyoming citizens had the "capacity" to pay more in state taxes. The inference being that because you can, you must, or at least you should.
The Casper Star-Tribune reprinted (May 18, 2021) an article by Nick Reynolds for WyoFile.com who reported the Wyoming Legislature's Joint Revenue Committee received a report and heard testimony from the Laramie County Community College's Center for Business and Economic Analysis and its director, Nick Colsch. "Wyoming residents can afford to pay more in taxes" the article stated, "citing the state's already low tax burden and relatively inexpensive cost of living".
Colsch was quoted as saying, "In our view there is capacity for Wyoming citizens to bear a higher tax burden." He went on to say, "the state's earning potential (i.e., raising taxes) is significant. By adopting South Dakota's tax structure, Wyoming could generate approximately $1.1 billion in additional revenues per year. If it went 'full socialist' and adopted the maximum tax rate for property tax, sales tax, fuel tax and others, the state could generate even higher revenues."
The WyoFile report did not state how Colsch defined the term "capacity" but the report inferred that it was synonymous with "ability to pay" and was derived from two factors: the relative (but generalized) cost of living in Wyoming and the comparison of other states' tax burden to Wyoming's.
There are two problems with the factors. First, there is a great deal of variance in the cost of living across Wyoming and second, the tax burdens in other states have nothing to do with the ability of Wyoming citizens to pay more in taxes.
Colsch's use of the term, "earning potential" in reference to raising taxes is also curious. Taxing is earning? Hardly.
Colsch was, in effect, arguing that the level of taxation should depend on the citizen's "capacity" to pay. Because Wyoming citizens, allegedly enjoy a low cost of living the argument goes, government should receive the benefit. To the contrary, the level of taxation should depend on the revenue needs of the state as set forth in the state's budget.
The article didn't mention an amount needed for additional revenue to support a necessary government function, department or program. The only justification for the search for additional revenue was the "capacity" of Wyoming citizens to pay more in taxes and the observation that our citizens were being taxed less than citizens of some other states. From the reportage, it seems taxpayers don't need their money as much as government needs their money. The unstated corollary is that someone other than you gets to decide what you need and don't need.
It is disconcerting that the person making the argument is associated with a program dependent on government funding, suggesting there might be bias in the assertion of the cornucopia of revenue to be received by state government if we, "went full socialist".
Putting the "full socialist" comment aside, the obvious retort to Colsch's "capacity" argument is, "who are you to decide what my capacity is; what I need and don't need"?
The proponents of the Colsch argument err in another way. They assume (and want you to assume) that revenue lost from the collapsing mineral industry must be replaced. That assumption is not necessarily valid. This state's economy has changed. The government that was erected to assist, regulate and oversee the extractive industries needs to change also.
Not only are there government missions and functions that may no longer be necessary given the changes in Wyoming's economy, there are efficiencies waiting to be implemented for those missions and functions which are still important. A worthwhile task would be to differentiate between what is necessary and what is not; to identify and implement efficiencies that will save precious taxpayer resources. This task should precede any tax increases.
Wyoming is experiencing some tough times but no tougher than others we have lived through. Wyoming doesn't need to go, "full socialist". We may not even need to raise taxes if enough outdated or unnecessary government functions are discarded and enough operational efficiencies are identified and implemented.
Ray Hunkins is a retired attorney and rancher who was the Republican nominee for the office of Wyoming governor in 2006. He can be reached at ray@rayhunkins.com.