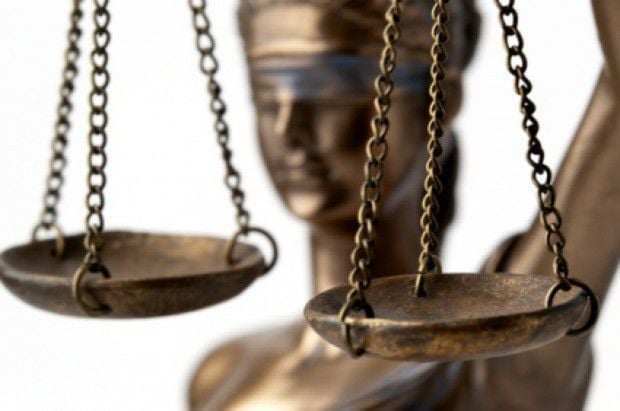 In Wyoming's 2015 legislative session, Governor Matt Mead exercised one of the few vetoes of his two terms against a comprehensive reform of civil asset forfeiture under the Wyoming Controlled Substances Act, amendments that would have required a criminal conviction before the state could permanently deprive someone of alleged drug proceeds or drug-related property such as cash, cars and firearms.
In a letter explaining his veto, Governor Mead claimed that civil asset forfeiture was not abused in Wyoming. "I agree with the scrutiny. Wyoming has passed the test[,]" he claimed. A vote in the Wyoming Senate failed to override the veto. In 2016, Mead signed into law a number of amendments that passed the legislature unanimously—good reforms that are still shy of requiring a criminal conviction before the government may forfeit property.
A recent decision from the Wyoming Supreme Court confirms not only the failures of the previous law, but should prompt the legislature to eliminate civil forfeiture entirely.
Robert Miller's cash was a windfall among Wyoming's asset forfeiture cases. From 2008 through 2014, the median value of property seized in such cases was around $2,000, but in November, 2013 the Highway Patrol searched Miller's car after pulling him over on Interstate 80 and found $470,000 in cash (along with another $40 "on his person"). They found no drugs, paraphernalia, or hard evidence that the money was tied to controlled substances. They seized the money, anyway, with approval of the attorney general's office.
About 270 days—or nine months—later, the attorney general filed a forfeiture case. Miller's attorneys argued this delay violated his due process rights under the United States Constitution, as well as the law's requirement that the attorney general begin such proceedings "promptly." Last week, the Wyoming Supreme Court agreed and ordered that the state return Miller's money.
The delay was bad enough, but there were other elements in the case showing the strange, contradictory nature of civil forfeiture. Miller was not convicted or even charged with a crime, because there is nothing illegal about just having a lot of cash. The best the government could do was claim Miller had ties to LSD distributors, information that was already about a decade old at the time they seized his money. When Miller's attorneys urged the state to promptly begin the case, an assistant attorney general offered to return 10 percent of the funds, or $47,000, if Miller agreed to not oppose the forfeiture. This was allegedly drug money, but the state's practice at the time allowed the alleged drug dealers to get some of it back. Finally, even after the passage of civil forfeiture reform in 2016, the attorney general's office continued the case for another four years to its bitter end.
Today, Miller's case should not happen. The law now specifically requires forfeiture cases to proceed within 120 days of seizure or within 30 days after a related criminal case concludes. Importantly, the attorney general must prove by clear and convincing evidence that the property—in Miller's case, just cash—was part of the drug trade, while under the old law it was Miller's burden to prove his property was legitimate. The new law would permit Miller's attorneys to be awarded fees for prevailing, but they do not qualify for that under the old law. The 2016 reforms are good, but chasing after money instead of crime is still just too tempting for the government.
You might not have much sympathy for Miller. You might agree with the police that having so much cash must mean it was drug proceeds or from some other illegal activity. You are welcome to your suspicions, but that's not how law enforcement is supposed to work. Police and prosecutors should be bound by criminal law, a system where citizens—and their stuff—are innocent until proven guilty. Only by eliminating civil forfeiture entirely will Wyoming finally pass the test of due process and property rights.
Stephen Klein is an attorney with Barr & Klein PLLC in Washington, D.C. He lobbied for civil forfeiture reform on behalf of the Wyoming Liberty Group from 2013 through 2016.
Catch the latest in Opinion
Get opinion pieces, letters and editorials sent directly to your inbox weekly!