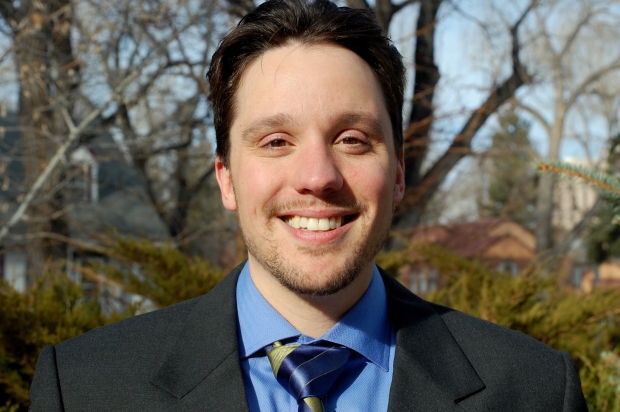 Last year, in the midst of an unprecedented public health crisis, Wyoming voters turned out in record numbers to participate in an election that Wyoming Secretary of State Ed Buchanan described as "fair, secure, and efficient" and "nearly flawless."
The process worked as it was supposed to. Even during a pandemic, the people of Wyoming were able to safely and securely cast their ballots. Their votes were counted. This is something we should be celebrating together. It's something we should be proud of.
Yet the Wyoming Republican Party on Saturday passed a resolution calling for the Wyoming Legislature and the secretary of state to undo Wyoming's tradition of pro-voter policies — and instead create new barriers to voting. This resolution, riddled with inaccuracies and misconceptions, is based on false (but oft-repeated) claims of "voter fraud."
Anyone who understands how elections are conducted at the county level in Wyoming— and who is acting in good faith — should know better. Fraud here is not a thing.
"To question the integrity of the election in Wyoming would be to question the integrity of thousands of Wyoming citizens who served as election judges," said Park County Clerk Colleen Renner this week. "Our (county clerk) association welcomes the opportunity to hear specific instances of how the 2020 election may have been conducted in error in some of the counties," she said.
(Dear reader: there are no specific instances.)
Unfortunately, this false narrative is not just harmless partisanship. It is disinformation that erodes faith in the state's elections and causes policymakers to focus on red herrings rather than what they should be doing: ensuring as many eligible Wyoming voters as possible can participate in the democratic process.
Worse, it could help pave the way for voter suppression efforts, which historically have masqueraded as "voter security" or "election integrity" measures. Making it harder for people to vote in the name of "protecting" elections has long been a calculated, cynical game that disproportionately disenfranchises the elderly, those in poverty, Indigenous peoples, people of color, and women.
The Brennan Center for Justice has been tracking a nationwide backlash to the historic voter turnout in the 2020 general election. State legislators throughout the country, citing baseless allegations of "voter fraud" and "election irregularities," have introduced more than four times the number of bills to restrict voting access as compared to this time last year. Thirty-three states have introduced, pre-filed, or carried over 165 restrictive voting bills this year (compared to 35 such bills in 15 states on February 3, 2020).
We're seeing similar legislation here in Wyoming, including House Bill 75, which, if successful, would impose unnecessary new restrictions on voters in the name of "preventing fraud." (Again: a problem that does not exist.)
A new report from researchers at Stanford University, the University of Washington, and U.C. Berkeley found that voter turnout in Colorado increased by approximately 9.4 percent last year when the state shifted to all-mail voting. Turnout was higher especially among voters traditionally less likely to participate in elections: young people, blue-collar workers, voters with less educational attainment, and voters of color.
Wyoming is not Colorado. But there are lessons our policymakers can take from our neighbor to the south when it comes to maintaining our secure voting practices while also ensuring more eligible Wyomingites have access to the election process.
Wyoming's election laws should be pro-voter. They should be based on facts and evidence rather than innuendo and partisan rhetoric.
We simply cannot accept this false and dangerous claim of "election fraud."
To help better inform these conversations and debates, the nonpartisan Equality State Policy Center will be hosting a panel of experts on Thursday, Feb. 18, via Zoom to discuss election integrity in Wyoming and tackle this false claim head on. The event is free and open to the public. Panelists will include Sean Morales-Doyle, the deputy director of voter rights and elections at the Brennan Center; Amber McReynolds, former elections director for the City of Denver and CEO of the National Vote at Home Institute; Susan Simpson, president of the Wyoming League of Women Voters, and Crook County Clerk Linda Fritz.
We encourage anyone interested in fact-based, civil discourse on these topics to join the conversation.
Chris Merrill is the executive director of the Equality State Policy Center, a nonpartisan nonprofit organization whose mission is to improve the lives of all Wyoming's people through transparent government, fair elections and thriving communities.