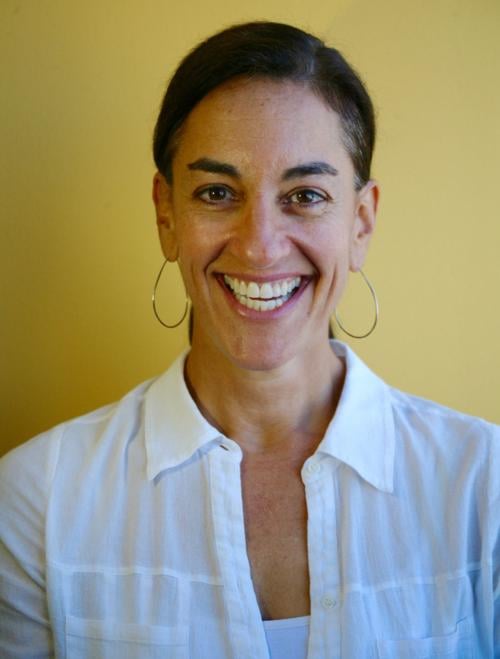 Whether you like to hike, bike, swim or simply enjoy Wyoming's great outdoors, you have reason to celebrate the passage of the Great American Outdoors Act (GAOA). Among other things, it provides permanent funding for the Land and Water Conservation Fund (LWCF). After years of effort, this final victory for the LWCF now just awaits the signature of the President, which we believe is assured. The Nature Conservancy is proud to have played a role in the completion of this vital legislation – one that benefits so many Wyomingites.
Over more than 50 years, this special fund has provided close to $40 million dollars for a range of public projects in Wyoming – using not a single penny of your tax dollars. LWCF has paid for everything from park, golf course and swimming pool improvements in Casper and Cody, to bike trails in Laramie and protection of the spectacular Grand Canyon of the Black Hills. It has also helped states secure fishing access sites and fund conservation easements that limit development on private ranchlands while proving a financial infusion for the families who own them.
In addition to LWCF, the GAOA authorizes funding for the huge backlog of maintenance work in our national parks, monuments and other public lands. This will certainly be a benefit for Wyoming's gateway communities that depend a lot on revenue from park visitors.
LWCF was created by Congress in 1964 and directs money from federal offshore oil-drilling royalties – not tax dollars – to conservation, public access and recreation priorities across America. The bipartisan effort designated that $900 million a year would be distributed annually. However, since that time, Congress has diverted more than $20 billion dollars away from LWCF to other programs. In 2019, both chambers permanently authorized the fund, but it wasn't until this week that they voted to guarantee that it will be fully funded on an annual basis.
In a state with so much open space, it is easy to take for granted our many opportunities to enjoy the great outdoors. But as we've seen in so many of our neighboring states, that can change before we know it. Subdivisions can creep beyond the bounds of city limits in the blink of an eye. "No trespassing" signs and trophy homes can pop up in a favorite hunting spot in less than a year. The LWCF provides the resources to ensure that Wyoming's outdoor legacy is preserved for everyone, no matter their walk of life or economic position.
At a time when many summer plans are being put on hold due to COVID-19, this is a bright spot in the news. Since more and more of us will be staying close to home, we can be thankful that the LWCF has assured the availability of so many outdoor activities around our own communities.
I am grateful to have experienced first-hand how the natural world offers a sanctuary for reflection and inspiration during trying times. I am sure many who are reading this have as well. How lucky are we to wander the banks of Wyoming's beautiful rivers and streams, and to perhaps settle an Elk Wing Caddis onto the surface to tempt the trout below. Then add to that the soundtrack of the water, splashing over and around the rocks born from the mountains eons ago. Across the way, mergansers can likely be seen. As they have for thousands of years, they've returned to Wyoming from their winter homes to raise their broods, teaching them to swim and to forage. And sometimes, in the swiftest of water, to jump on their mother's back for safe passage through a chute. There is both solace and perspective, for me, simply to think about these things, these gifts.
So, at a time when it can be hard to find reason to celebrate, let's mark the passage of the LWCF as a victory for nature and for all of us who cherish its bounty.
Hayley Mortimer is the state director of The Nature Conservancy in Wyoming. She lives in Lander and gets outdoors as often as she can.
Catch the latest in Opinion
Get opinion pieces, letters and editorials sent directly to your inbox weekly!