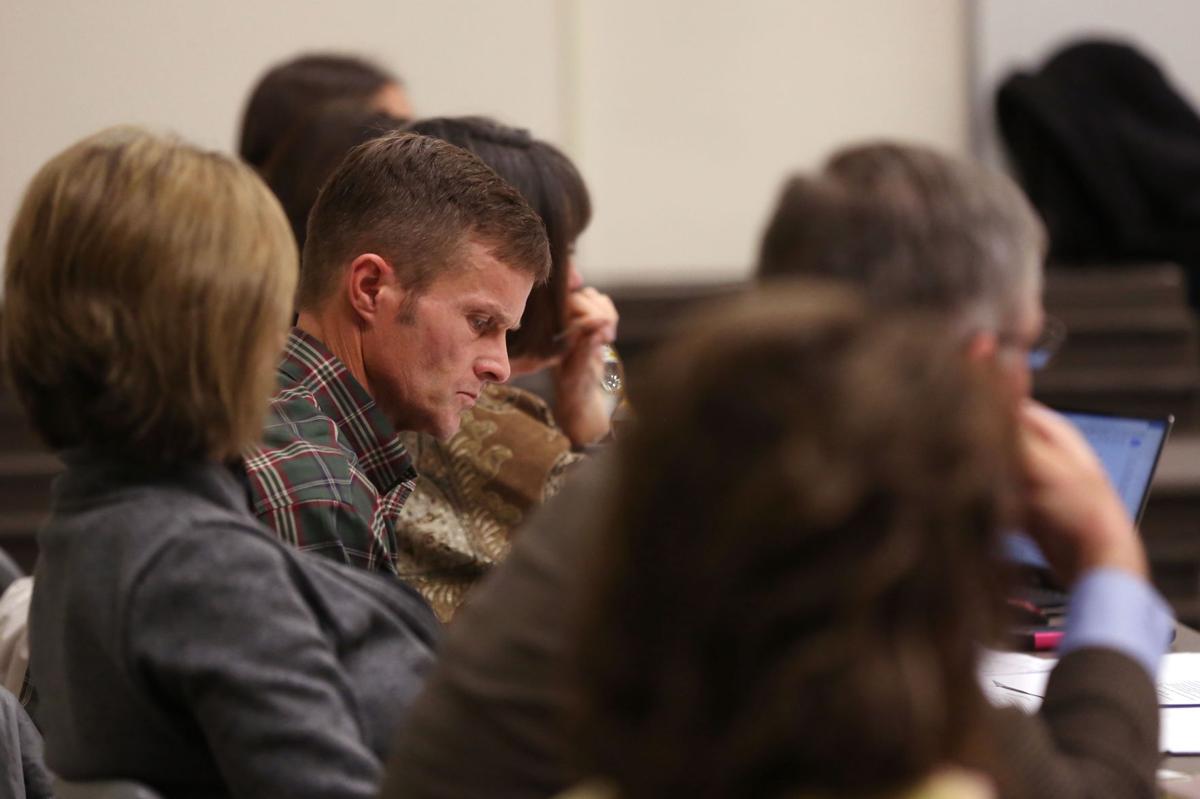 As the Natrona County Republican Party's State Committeeman, I serve with Joann True on the State Republican Party's Central Committee. Her involvement in the Political Action Committee, Cowgirl Run Fund, is a great example of her contagious enthusiasm for Wyoming and her dedication to make it better. Unfortunately, a small group of individuals on the State Central Committee, and a few more who choose to follow them, burn the candle at both ends to find ways to close both Wyoming and the Republican Party to debate, new ideas, and a bright future. Their actions include the recent censure of Mrs. True.
The SCC is made up of representatives from our 23 counties and an executive committee. The members voting to censure Mrs. True have attacked someone who seeks to support an underrepresented segment of Wyoming. We profess to be the Equality State but women hold, proportionately, very few of the elected positions in Wyoming. It would be dangerous ground indeed for me, as a man, to suggest that women are adequately represented by all of us men. Indeed, far too often women have no voice in discussions and decisions that impact them. When we make decisions, whether related to our community, families or economy, we will simply not get it right if we don't do our utmost to listen. Listening to a room lacking diversity won't cut it. In every organization in which I have ever been involved, the perspectives and experiences of women bring new and better ideas to the table.
An attack on a person merely promoting women being involved in politics is simply idiotic. But it's worse than that.
While they censured her, the endorsements and support of which former Wyoming Republican National Committeewoman Marti Halverson (who sat on the executive committee) and her friends complain did not actually come from Mrs. True. They came from a PAC in which Mrs. True is involved. That PAC is nonpartisan, meaning that Cowgirl Run Fund believes that the issue of women being in politics is more important than the political party to which candidates ascribe.
But Mrs. Halverson and her friends either can't understand that or can't respect that. And since they can't attack the PAC, they go after one of their members instead. But that's some thin ice, isn't it? Going after a member because of their personal beliefs and activities smacks of everything the Republican Party is not supposed to be (think "Life, Liberty and the Pursuit of Happiness").
With many of their candidates losing in the August primary election (noting also that multiple people who voted for the censure actually fall into this column themselves), these folks decided to spend the State Central Committee's time engaging in petty retribution rather than trying to make Wyoming and the Republican Party better. The State Republican Party's attempt to punish a political action committee through one of its organizers would be laughable if it weren't so pathetic.
Now, they, through Mrs. Halverson, are apparently trying to downplay this embarrassment, claiming "A censure is nothing more than a line item in the minutes of the meeting." This is disingenuous. An organization's minutes constitute its permanent record of its actions. Ostensibly, a censure is the judgment of an organization in regard to the conduct of one of its members. You can be certain that note of the fact of censure will be made when determined politically expedient.
One's disappointment is only increased knowing that the SCC has established no requirements, rules or code of conduct prohibiting a member's involvement in outside organizations. While the adoption of rules of this nature would set a horrible precedent and would open a can of worms (e.g. in which churches, charities and political organizations are you involved and to which do you give?), the SCC would at least then be giving its members prior notice of what's not allowed. But in this case, Mrs. True's individual censure for the actions of the PAC occurred in the complete absence of a code of conduct prohibiting her involvement.
Energy should not be spent on trying to stifle discussion and debate in its ranks or punishing members for what they believe. Rather, energy should be spent educating members about what the Republican Party is and should be, and at all times keeping in mind what is best for Wyoming. The present leadership of the SCC has been going down the wrong track for too long. It is time for them to move on to other pastures.
Peter C. Nicolaysen is a Casper attorney and rancher.