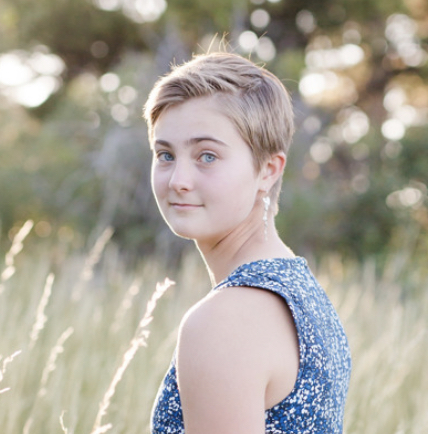 Want to hear a joke from the Wyoming State Legislature?
Guess what's the state's biggest export? Not oil or coal…it's youth!
Between my first and second year at college, I found myself engaged non-partisanly in the political realm. In the summer months leading up to my second year as an undergrad at Michigan State University, I began an internship with a local nonpartisan political action committee (PAC). By summer's end, I was part of a politically diverse panel of young Wyomingites, had reached out to several state and national lawmakers, and had organized a youth event with Congresswoman Liz Cheney about the future of our state.
Similar to the experience of many of my peers, my high school years had been characterized by increased partisan vitriol. From that period on, I've been disturbed by the lack of compromise and civility found at every level of government. Am I the only one who wonders why elected officials choose to focus on political differences? What happened to addressing solvable issues?
It was difficult to imagine making changes at any level of the local or state government.
For a while, I've known I wanted to get involved in the political sphere and help my peers become engaged in politics and civics. Yet I shrank away from the thought of joining any political or advocacy organization, thinking I'd only find posturing and rhetoric. And suddenly, the Cowgirl Run Fund entered the picture.
Launched only at the beginning of the 2020 Election Cycle, a small number of women from across Wyoming formed the Cowgirl Run Fund (CRF) as a nonpartisan political action committee with the mission of electing more women to local and statewide offices in Wyoming. Ranked 45th nationwide for equality in state legislatures, the Equality State has a paltry 16 women representatives in the 90-member House and Senate. Only 18 out of 93 county commissioners are women. There is no gender parity in Wyoming's government at any level.
The Cowgirl Run Fund was one of the first organizations I found with a mission centered on addressing a serious representational inequality–while at the same time having the freedom from political bias or party rhetoric. Moreover, as a relatively inexperienced and young student, I was able to get right in the middle of local and state politics working for the organization.
Due to the fact that my peers and I are young and still in school, we lack the social connections, skills, network, and net worth common among the generations above us. It has always seemed that these assets are checked at the door before being allowed into politics. However, the only requirements needed for this PAC internship were interest in the local and national issues of the day, and time.
With this time and interest in pursuing topics related to social, political, and gender inequity, I was able to do plenty as an intern for the PAC.
Reaching out to the PAC's endorsed candidates, I made connections with women running for office across the state. I co-organized and attended statewide and interstate events for women interested in running political campaigns. I read dozens of articles and research on women in politics and the socioeconomic factors that affect us across the state and nation. I found massive inequities in these spheres endemic at every level. I took this research and related media, and built a social networking presence for the Cowgirl Run Fund. I worked to make a budget and schedule for the upcoming 2022 election season.
Through the PAC, I was able to connect with members of national political, nonpartisan, and women-led organizations on how to expand the group's brand and support for women and youth in the nation's least populated state.
As of the end of the summer of 2021, I have reached hundreds of women and young people from across–and even outside–the state with voting information, how to overcome obstacles in the way of running for office, and the importance of civil discourse in politics. To do this, I have used mediums that range the gamut of social media platforms, websites, and word-of-mouth. Though I threw myself into my work with the Cowgirl Run Fund with little initial idea of how my passion would be distilled into a tangible means of helping my peers, I was committed to educating myself and connecting with individuals and organizations I hoped would help me achieve this purpose. Turns out, simple steps were all I needed to start. To all other young women and youth across the state, that's all you need to begin as well. As long as we have the will to ask questions and look for solutions among the resources around us, we have the power to shape our future and our government, starting now, and every moment moving forward.
Maren Nicolaysen was born and raised in Wyoming. She is currently an International Relations and Economics student and research assistant at Michigan State University.