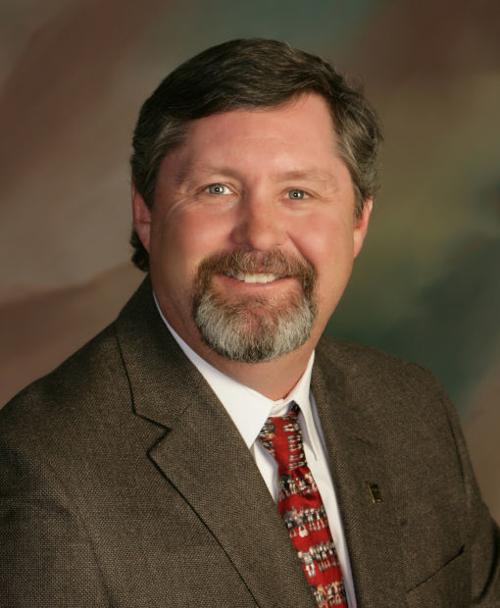 Currently, our world is economically crippled. The pandemic of 2020 has demolished businesses and cut Wyoming's most important revenue generators deeply. Minerals tourism, and agriculture are all suffering due to the current situation.
For years, we've discussed the need to find new revenue sources for our state and now we are feeling the pains.
Tourism will come back; our state is too beautiful and our natural wonders are too plentiful for tourists not to come. However, we still need to find ways to produce our bountiful mineral wealth and help our agricultural communities.
I believe there is a way forward to keep oil and gas going, give agriculture additional water resources, create healthy soil and continue to improve our air quality. Yet, all the stakeholders cannot see the way forward because of too much in-fighting. I'll be the first to admit I'm guilty of this as well.
What happens to Wyoming's agriculture if we have a drought? How does our now economically-strapped state handle another hit? All aspects of agriculture are seeing declines in prices due to COVID-19. If we add a drought, will our ranch lands be sold to out-of-state owners? Will landowners go bankrupt? Will all the supporting businesses close? What about the U.S. food supply chain?
If we can use produced water from our oil and gas resources to irrigate, we can temper the effects on agriculture. It's Wyoming's water, but since it's being produced, it's seen as a waste. It's Wyoming's water, let's use it for good, not just dispose of it.
Wyoming receives tax revenue for each barrel of oil sold. Recently, due to oversupply and little demand, the tax revenues we've counted on have slowed as wells are being shut in. While the current situation should change, we still experience higher and lower oil prices over time. When this occurs we see production changes. Some companies cannot justify producing at lower costs and shut in their wells. Other smaller operators, producing from low barrel-per-day wells can, however, continue to produce.
It is important to remember that these lower-production wells, called stripper wells, produce a small amount individually, but when we add up all of them, it equals or exceeds the amount of oil from new production. Stripper-well production could be the tax revenue that Wyoming needs in these difficult times. Additionally, many stripper wells produce excess water, which can help our agricultural businesses receive water.
In order to keep stripper wells producing for as long as possible, we can explore ways to help them cut costs but not eliminate environmental responsibilities. There are opportunities for lowering produced water costs, while helping the local ranchers achieve additional water for livestock watering or landscape irrigation. This will help with operational costs, which we hope will allow for longer production lives.
Wyoming needs to look forward to opening new secondary and tertiary recovery efforts. We have existing fields that could continue to produce, we have potential buyers for these fields, but the bonding requirements sometimes exceed the ability for purchase. If the Wyoming Oil and Gas Conservation Commission would allow idle well bond amounts based on engineering estimates, rather than a flat rate, purchasers may have more opportunity to open new projects. Of course, the idle well bonds would have to comply with the existing rules, which read bonding levels will be up to $10 per foot. This would allow additional production from fields that already exist, already have the required infrastructure and can continue to bring revenue to Wyoming, and in many cases bring cleaned produced water to agricultural operations.
If we believe we can wait for previous oil consumption levels to see revenue from oil and gas wells, it will be too late. The time to act is now. Let's be proactive, rather than reactive.
In my opinion, energy and environmentalists must stop fighting or at least call a truce. In times of crisis, the two foes need to focus on the common enemy of economic survival. Once Wyoming and the world are back economically, the feud can start again.
We love Wyoming. We want Wyoming to be strong economically. If we stop arguing and actually work together, we can find a way to make Wyoming the best she can be for all our residents, be it mineral or agricultural.