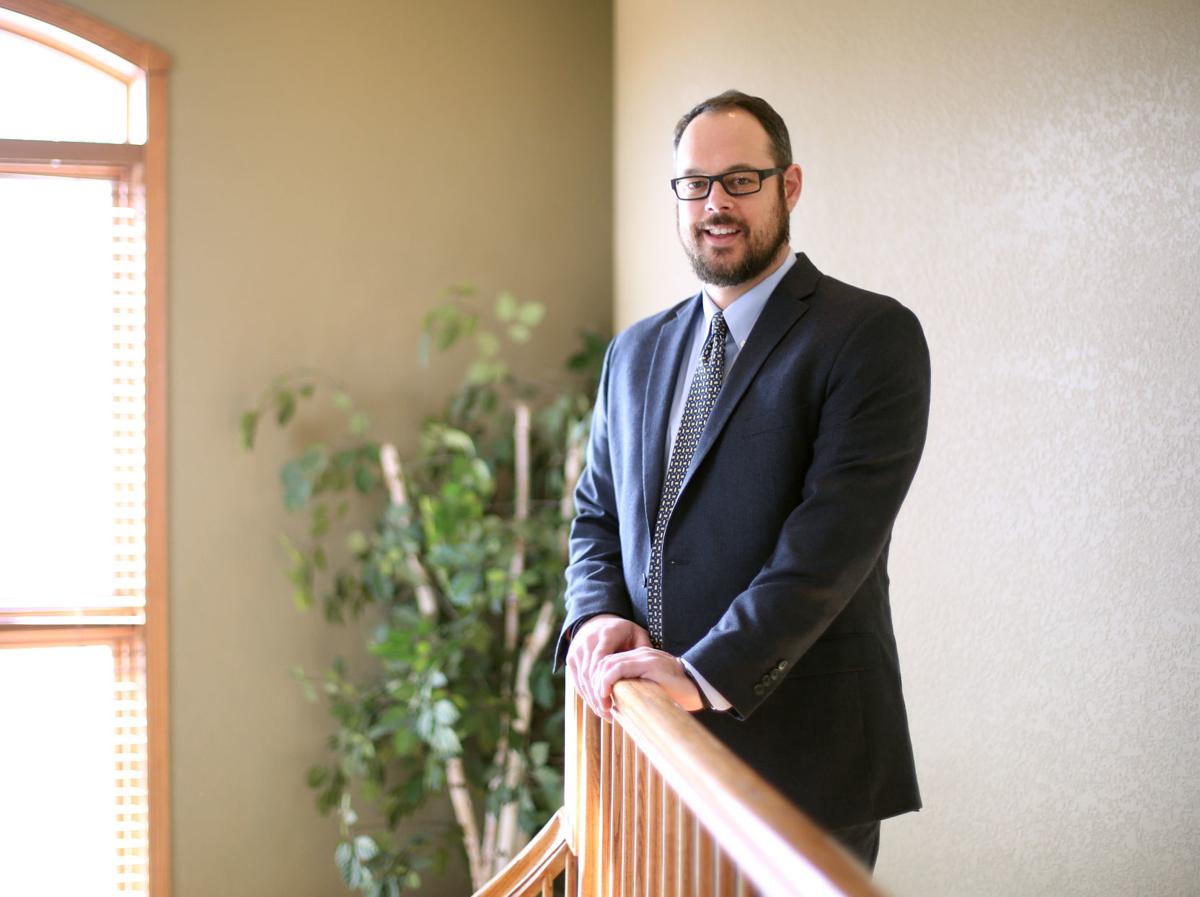 I write to you as a concerned constituent. I was born and raised in Casper, Wyoming. I have made Wyoming my home and I make a living by representing Wyoming's people in courts of law.
While I do not normally enter into political discussions, I feel compelled in light of what I've witnessed in the Senate impeachment trial thus far. The sense of historical significance is palpable. The Senate of The United States of America is conducting the Impeachment Trial of Donald John Trump. There are times in our country's history where good people must stand up and put country and conscience above party.
On Wednesday you told reporters, "We've just come out listening to, what, six hours of testimony, and I didn't hear anything new." However, just the day before you took a series of votes to exclude new evidence that you now complain you are not hearing and seeing. There were at least seven votes on Tuesday to allow the Senate to gather and consider new relevant evidence — much or all of it the public and your constituents know exists. You voted to exclude this relevant evidence along party lines with each of your votes.
Trials are about a search for the truth. The Senate's solemn obligation is to seek the truth of this matter as best it can. As John Adams once wrote, "...I say, that Power must never be trusted without a check." The Senate is that check on executive power in this moment. Mr. Barrasso, you are supposed to be that check in this moment. This cannot be done unless you allow testimony from those who were "in the room where it happened," such as John Bolton and Mick Mulvaney.
You have free articles remaining.
Why not let them tell their stories (whatever they may be) to the American people? Mr. Bolton, a Republican, has said that he is willing and able to testify about these matters. This is only possible if you and the 52 other Republican senators who voted to block him from testifying will let him. Why not let the witnesses guide you and the American people to the truth?
Also, as you know, there is plentiful documentary evidence from the agencies involved. Why won't the Senate allow the American people to see this relevant evidence as part of this trial? What is there to hide?
I'm reminded of the Wizard of Oz. Republicans in Washington are telling the American people to pay no attention to that man behind the curtain. What's behind the curtain? If it's nothing, please show us. If it's something, it is your duty to learn of it.
You, and all 99 of your brethren, took an oath, "That we shall do impartial justice according to the Constitution and laws." We deserve the Senate to conduct a real trial, with all relevant witnesses and evidence being received and considered.
This is not a "red" or "blue" issue. This is a red, white and blue issue.
This is about justice, fairness and the rule of law. To be clear, in time these documents and witness statements will come to light, even if suppressed in the Senate. Let's have the truth, the whole truth and nothing but the truth.
Which side of history will you choose to be on? What precedent are you willing to set by conducting a trial without witnesses or the introduction of relevant evidence? Remember, power is fleeting and, one day, perhaps in the not-so-distant future, the other side will hold the reins. If the Senate abandons its power to check the executive now, what dangers lie ahead?
Ian Sandefer is a Casper attorney.