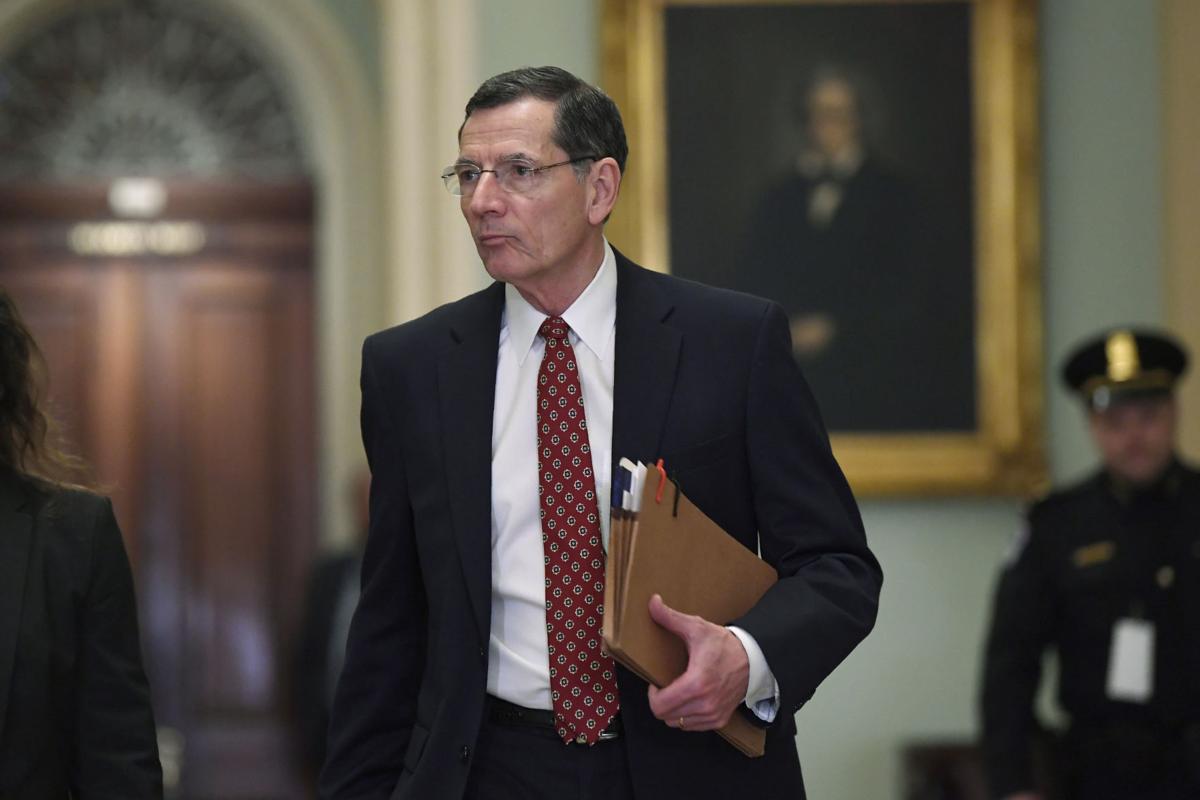 Over the past years, there have been many occasions – usually in the evening – when I have written a note to myself to write you to advocate a different position than the one you were urging. The notes got discarded out of a feeling of futility – that you had chosen a path of expedience to seek and obtain office that was divorced from any central purpose other than obtaining and holding office. It was not a path I would have expected of you – nor a path that I respected. But you seemed entirely happy to travel it – so the evening notes were discarded.
This evening is different. It is the evening of Justice Ginsburg's death and whether this letter is futile or not, whether it, too, should have been crumpled and discarded, is not as important as the fact that this occasion is too urgent and significant for our country for me to be silent – to fail to act – simply because it may be futile. Whether it is futile, ultimately, only rests with you.
I write to ask you to do the right thing, to honor the position you took when Judge Garland was nominated, and to allow your legacy to be burnished by your embrace of principle rather than stained by your endorsement of hypocrisy.
You have chosen, in my view, to adopt political positions that your younger self would have disrespected and would never have embraced — that young man walking through Washington as an undergraduate and medical student, wandering through the wonderful monuments and the House and Senate, dreamingly and respectfully. Remembering movies – perhaps "A Man Called Peter" or "Mr. Smith Goes to Washington" or "Advise and Consent" or other movies that taught the grand potential of political figures, the importance of courage, the importance of conviction. It must have been inspiring and it must have fueled you own concept of yourself and who you should be – who you could be.
You ambition has unnecessarily disregarded that earlier self – in my view.
I honor that earlier self with the belief – perhaps misfounded – that your current path has no resemblance to your imaginings as an undergraduate, it has no relation to what has been politically necessary for you to retain office, and has done nothing but underscore the concern of friends of yours that you are not guided by a principled compass.
If I am to accept the proposition that the many extreme positions you have supported over the past years are positions that your younger self would have applauded – or if you believe that younger man was naïve rather than inspired – then this letter is a waste of time, your legacy will be what it is to be and I will feel justified in acknowledging it.
At bottom, I believe it rests with a simple but fundamentally important concept: How does one appropriately wield or appreciate power? I believe the younger man would have imagined it to be wielded for good – and for purposes consistent with honored virtues. Power must be gained – and then exercised. But the gaining should be with integrity – at one with your core beliefs. And the exercise must be purposeful, devoid of hypocrisy and just.
You spent much time gaining power. I do not criticize that. It was rigorous. Jerry Lewis. The Wyoming medical doctor reports. Serving in the Wyoming Senate. And much more. It was hard work. And you did it.
But it is at that point that you should have retraced your steps as a 20-year-old in D.C. – and all the imaginings and inspiration you felt at that time.
At the time of your appointment, you were the junior senator for the State of Wyoming. The senior Senator – disappointingly from my perspective – was a bit of an invisible persona with a reputation of being moderate behind the scenes but not using any of his public power to denounce the behavior of Trump. But because of his reticence, it gave you the perfect opportunity to have independence – to have emerged as a senator who was taking reasonable positions, not pandering to an entrenched and angry portion of your party that cannot represent its future – a senator who could have emerged from this dark time as one who had demonstrated independence from Trump and his legacy, as one who had demonstrated worthiness – when Trump's dangerous tenure is ended – to be regarded as a beacon, as hope for the future and as a recognized supporter of ideals that have represented the best of your party's history – consistent with the vision of Al Simpson, Tom Stroock, Jim Barlow, Stan Hathaway and others.
Instead, you chose obsequiousness.
I have used strong words in this letter. They have been intentioned. I could say that you are at a juncture – but you may have already passed it – and my request of you may be as irrelevant as it may be unacceptable to you.
I believe Donald Trump will be regarded historically as the worst – and most dangerous –president in American history and it will be an enduring assessment – to the benefit of James Buchanan, Andrew Johnson and others who will be forever buoyed by his firm hold on the bottom rung. But all you have done in regard to his crudeness, his lies, his impeached misconduct, his dangerous policies, is to applaud and support him – presenting him as someone to be respected.
Please consider your legacy. Please give thought to what the 22-year-old John Barrasso would have thought. And please give thought to what you will think – at the end of your life – you should have done at this time.
A defining part of that legacy is presented to you – and there may be no more important event to determine – to crystallize – that legacy than what you do with regard to the Supreme Court appointment occasioned by the death of Justice Ginsburg.
Perhaps you bet otherwise, but I believe Trump will be defeated and dishonored – and the Republican Party will need to reinvent itself and align itself with its real roots. You have a safe enough position in Wyoming that you can risk unsettling the unreasonable fringe of your party and position yourself with some reasonable future vision. But that future will not be open – in my view – to someone who has not demonstrated courageous independence from the person from whom reinvention is sought.
Justice Ginsburg has died. A vacancy exists.
Merrick Garland was denied confirmation on grounds that were illegitimate – but grounds that you supported – and supported on the basis that it was principled.
Justice Scalia died on Feb. 13 – almost nine months before the election. You and your party claimed that the election results should be determinative and blocked consideration of the nomination on that basis.
Justice Ginsburg died on Sept. 18 – less than two months before the election, after the primary process has concluded, after both parties have nominated their candidates and at a time when your candidate is behind in the polls.
Attempting to excuse the hypocrisy by claiming different underlying circumstances only highlights the hypocrisy – making the exercise all the more craven. It is a pig that lipstick cannot transform.
Please have the moral courage to defer the vote.
If you do so, you will garland the inspiration you felt when standing in the Jefferson Memorial decades ago, you will honor rather than sully the principle you espoused four years ago and you will align yourself as a leader of what must be the future of the Republican Party.
If not, you will be diminished and with less significance in the party's future – and your historic legacy appropriately impugned.
Bob Schuster has lived in Wyoming since 1960 and has represented the citizens of this state as a trial lawyer for 50 years. He was the Democratic nominee for Congress in 1994 and has known Senator Barrasso for four decades.
Catch the latest in Opinion
Get opinion pieces, letters and editorials sent directly to your inbox weekly!