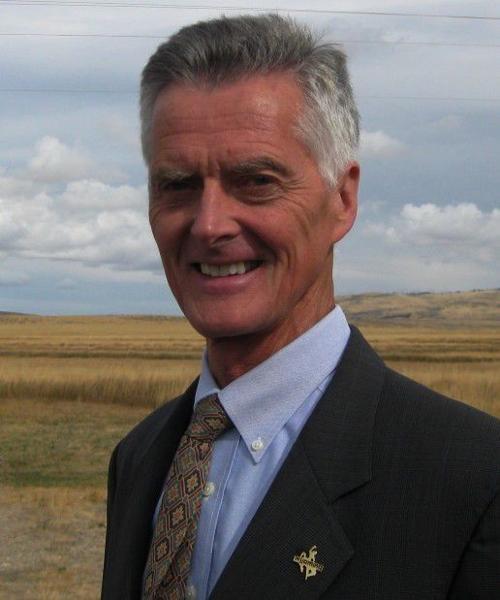 In a June 16 column in the Casper Star-Tribune, Karin McQuillan laments the tendency in our modern politics to "demonize political opponents by ascribing to them malevolent aims. Do this for long enough and ordinary citizens will persecute people different from themselves because they fear them."
McQuillan, a Republican, goes on to recite a litany of alleged accusations against her party by Democrats: "The economy failed and the whole country is suffering because of the party of the greedy rich…Republicans are indifferent to human suffering, want the old to die and poor to starve…they hate women and homosexuals as well…they are destroying the planet by exploiting oil and gas… the president made campaign speeches telling his followers to go after Republican 'enemies…'"
Pretty strong stuff, I thought at the time. Besides, who are the Republicans to complain? As if on cue from Ms. McQuillan, however, shortly thereafter I received from a much-admired friend and former colleague a piece he had written as a former Democratic candidate for office in a conservative district. In the piece, he advocated a strategy of all-out assault on the alleged implications of Republican policies: Aggravating income and wealth disparities, gutting financial regulations, destroying job programs and throwing "additional hundreds of thousands of Americans out of work" through austerity policies, and pursuing a know-nothing and do-nothing policy on climate change.
Look familiar? My friend goes on in the column to call upon "Democrats in very red districts – behind enemy lines, as it were — to expose the dishonest and destructive… spirit that animates today's Republican Party…[and] dislodge some of the entrenched beliefs that have been instilled by the purveyors of the lie."
What is it that sometimes makes political leaders think they can build support by talking only to their side, while excoriating their opponents and ignoring the issues and concerns of their potential constituency in the middle? Do they think they can drive others into their arms through scare tactics? Is it that they think these concerns – gun control, affordable education, health care, housing, deficit reduction, surveillance against legitimate national security threats — are somehow misguided or blown out of proportion? Or are they so entrenched in their own positions that they know only how to repeat their own sound bites?
Whatever the case, it is certain that the other side will respond in kind. Both sides can then proceed to a dialogue of the deaf and claim victory. The net result will only be for both to discredit each other. Neither will be able to claim a vote of confidence for its policies or a mandate to govern. Everyone ends up losing.
Politics do not have to be this lose-lose proposition. If you have lost touch with those you are trying to reach in the middle, why not try enlisting the support of others who know them better. By doing a better job of explaining your views to them, they can perhaps help interpret and promote your message among those you are trying to reach. Maybe you can even help them in return.
During the past decade, corporations like Cargill, Coca-Cola and General Mills have pursued this strategy in promoting economic development and wealth creation in markets they are trying to build in developing countries. They have sought to build trust through engagement with nonprofit organizations in communities where they might otherwise be regarded with suspicion.
The nonprofit organizations have already earned the trust of these communities through their role in helping to create economic opportunities and improve living conditions. Corporations can support them by helping to generate the resources to address these issues. By earning a reputation as the trusted partners of the nonprofits, they can in turn start to build future markets for their goods and services. .
What's more, when you consider issues from others' perspectives, it helps you to see yourself more clearly. That, of course, is what enables people and organizations to change with the times. When this happens, it is possible for them to build and sustain strong and resilient relationships, markets – and, yes, political constituencies.
The French have a name for the politics of mutual self-destruction: politique du pire ("politics of the worst"). We can bring out the best in each other through mutual engagement. We can also have the best of both worlds: Less chance of talking at cross-purposes, and greater prospects for defining our own purposes more clearly.
Old habits die hard. But what would happen if we were to try embracing one of our opponents' issues for every two that we rejected? In the strange math of positive-sum games, the whole is greater than the sum of the parts. We might just find ourselves taking two steps forward for every one step back.
David Wendt is president of the bipartisan Jackson Hole Center for Global Affairs. He was the Democratic nominee for Wyoming's seat in the U.S. House of Representatives in 2010.