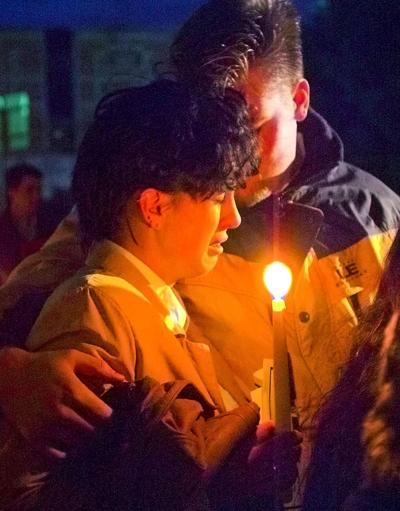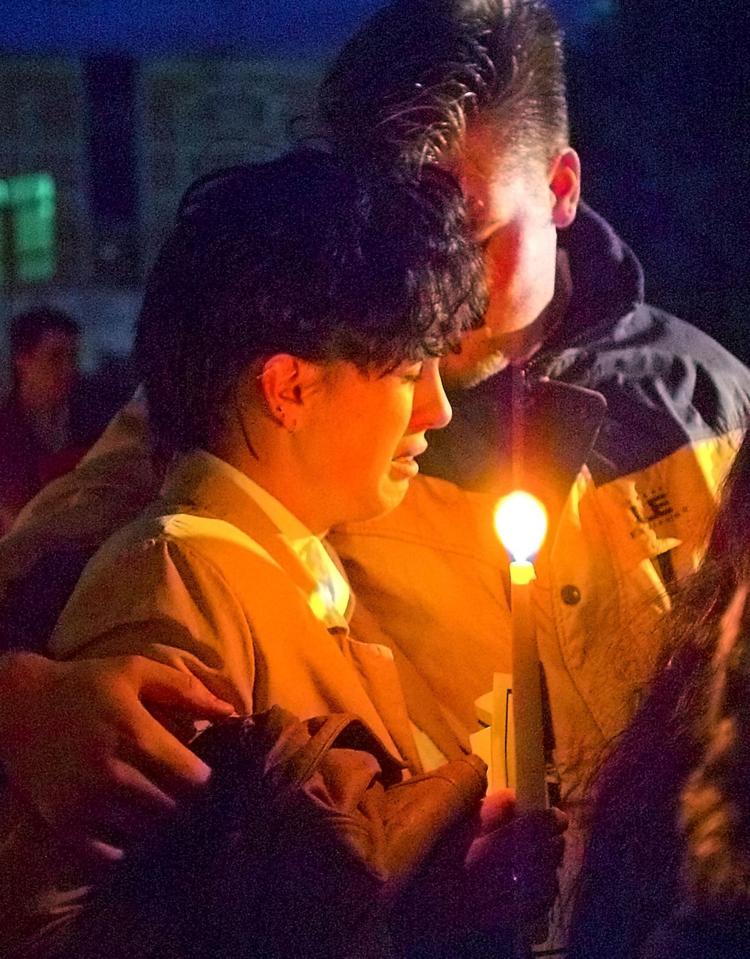 Twenty years later, I am the one remaining. The only one left in the newsroom from October 1998.
Because of that, Matthew Shepard's life — and death — are not history for me, not a sociology lesson, not a geography exam that marks Wyoming as "that place."
I was here, in this same room, when the news reached us that a University of Wyoming student from Casper had been beaten in Laramie in the early morning hours of Oct. 7, 1998, and found almost dead near Snowy Mountain View Road some 18 hours later. He had gone to the Fireside Bar on the evening of Oct. 6, and his killers were there.
This was before Twitter, before Facebook, before smartphones.
We were horrified then, and we are horrified now, bound by sorrow that we expect will dull but in some ways sharpened over two decades.
City editor Stephen Busemeyer sent an email to staff after Shepard's last name was spelled several different ways initially. Paraphrasing from memory 20 years later, the email cautioned "the kid's been through enough ... the least we can do is spell his name correctly."
I was here when we learned that Matthew Shepard, 21, son, brother and friend to so many, had died just after midnight on Oct. 12, 1998, at Poudre Valley Hospital in Fort Collins, never having regained consciousness from the brutality he suffered.
I was here during the planning for the funeral, held at his hometown church of St. Mark's Episcopal in Casper. It was overarching and became the only story in town for long, sad days that seemed to run together. I was here when we chased the rumors and printed the facts. The people were coming to protest. The counterprotesters would be here as well. Media from around the world descended. And the forecast was for the weather to turn as dark as our moods.
There are symbols that I will not forget — a pale yellow banner signifying nonviolence with three green circles for peace, first created by the United Multicultural Center at the University of Wyoming and reproduced again and again.
The Star-Tribune printed it in color, hopeful that our readers would display them throughout the city. They did, in huge numbers.
Each night from Oct. 8, when we learned of the beating, to Oct. 16, the day of the funeral, I went home to my children — then 14 and 8. We talked about our days, and about the sorrow that enveloped our town. At those times, my thoughts were not with deadlines but with Judy Shepard, a mother like me, who was bedside at her college son's hospital bed. It was nearly more than I could take.
At my children's school, St. Anthony's, then adjacent to St. Mark's Church downtown, they hung the green and yellow banners in the windows. When it became clear that the funeral and its crowds would seep beyond the church, school was cancelled for that day at St. Anthony's, and the building became sort of a media staging area and refuge from the weather.
Molly, 8, said she was sad because she wanted to pray for "Matt and his parents." I reassured her then, as I do now, that she didn't need to be in school to pray.
October 1998 dawned beautifully in Wyoming — clear blue skies, crisp evening air and the colors that only golden aspen can provide.
When it was time for the funeral, on Friday, Oct. 16, the heavens cried, changing from cold, driving rain to wet, heavy snow. For reporters and photographers out in it, it was impossible to stay warm or get dry.
I drove them as close as I could get to the church, so they wouldn't have to walk for blocks in the muck.
The Star-Tribune printed its three best opinion pieces in 40 years during that time — Jason Marsden's on Oct. 13, which we reprint in this edition, opinion editor Charles Levendosky's on Oct. 18, and Busemeyer's on Oct. 25.
Marsden and I shared a love of Tootsie Rolls, and he was like a second son to me. Shortly after his column printed, a large group of us lunched at Botticelli's downtown, and he told us he was leaving Wyoming.
"I can't stay now," he said.
Levendosky, Wyoming's poet laureate, wrote of the snow and its effect.
"And snow fell. Wet snow. All day. A veil of silence descended, surrounding the mourners and the demonstrators. White silence. To clean the air. To wrap us in privacy. The kind of silence that cousins sorrow ... A 21-year-old man with all the promise of youth tied to a fence and left to die, propped up like a scarecrow. And now the snow."
When planning for this commemoration began, I said that Matthew Shepard's life and its end is, in my view, the singular thing that has most changed Wyoming in the 56 years I've lived here. People overnight realized that Wyoming — our beautiful Wyoming — was not immune to hate, and that it was not OK to hate.
As we remember Matthew — his life, his death — and measure what has changed since, and what needs to change still, I pray that no other family — no other mother, father or brother — will ever have to endure what his family did.
Follow community news editor Sally Ann Shurmur on Twitter
@WYOSAS