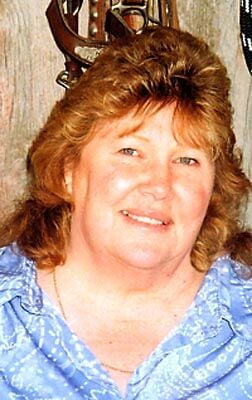 Every September, friendly conversations turn to a serious note: "Do you remember what you were doing the morning that the World Trade Center was hit?"
That morning nineteen years ago started as usual all across America. Parents were getting their kids off to school; teachers were preparing for the day's classes. Restaurants and cafes were serving meals and customers chatted over coffee, tea and politics. Business owners were opening up shops and mailrooms were sorting mail. Barbers and stylists groomed and gossiped. Farmers were harvesting crops; ranchers were gathering cattle for shipping, and President George W. Bush was driving to visit an elementary school.
And streaking across a bright blue sky toward Washington, hijackers on four different planes were murdering the flight crews and turning the airliners east.
At 8:45 a.m., just as he sat down with a class of excited second-graders, the president was briefly advised that a plane loaded with 20,000 gallons of jet fuel had just crashed into the north tower of the World Trade Center. A catastrophic pilot error? Deeply concerned, the president began reading to the students, but minutes later, at 9:03 a.m., the president's chief-of-staff stepped into the classroom. A second plane had sliced into the second tower.
It immediately became clear: America was under attack.
As millions watched the horrific events unfolding in New York, a third plane circled over Washington D.C., turning a passenger jet into a guided missile, and crashed into the Pentagon. A fourth plane, redirected to the capital, spiraled down and exploded in a field near Shanksville, Pennsylvania after passengers bravely attempted to overpower the hijackers.
The world was suddenly changed forever.
It's of monumental proportions to consider the intricate details involved in upholding the safety of the nation's security and that of its leaders, while at the same time weighing in on the devastating and incomprehensible destruction of human lives that occurred that day in 2001.
Here in Wyoming, far removed from the immediate terror and chaos, we stood stunned and horrified in front of televisions and watched as the biggest act of terrorism ever on American soil unraveled before us. Hearts ached for the loss of lives that would have a devastating ripple effect on the world. Our Wyoming hearts and heads couldn't wrap themselves around the enormity of the carnage and perplexity the events presented. As patriots, we felt the anguish and fear, while realizing how infinitely fortunate we were to be cradled in the safe, distant borders of Wyoming.
As always, Wyoming rose to the occasion. Across the state, emergency and rescue personnel volunteered; counselors, medical professionals, first responders, troops and monetary support headed to NYC and Washington D.C. Donors lined up at blood banks, American flags appeared in windows and on porches, vigils were held and prayers were lifted. And, as President Bush asked, we tried to become "calm and resolute, even in the face of a continuing threat."
Wyoming did her part as she inevitably does, and her residents responded to the challenges of protecting, supporting and rebuilding in the compassionate, selfless manner they are known for. We value our freedom, and we know what sacrifices need to be made to protect it.
That's what Wyoming does. Wyoming might be the least populated state in the country, but in my way of thinking, it allows that much more room for Wyoming hearts to beat bigger with patriotism and pride. Being America's second-most patriotic state in the nation is testimony that Wyoming's people know to do the right thing, and to be generous about it.
As I sit on my deck enjoying my coffee, I remember. I am undeniably grateful for the clear skies, fresh air and the early morning quiet offered by this vigorous, enduring state. We can be thankful to be physically distanced from the unthinkable events of something as tragic as the terrorist attack of 9/11, and know that Wyoming possesses incredible proficiency and is deeply invested in the complicated politics and complex business of today's world. Wyoming's voices are widely heard and greatly respected.
In December of 2001, Congress approved September 11 as "Patriot Day" to commemorate the anniversary of the 9/11 attacks. Display your flag and remember those lost and those who bravely ran into the face of danger instead of from it.
Then take a deep breath of full-bodied Wyoming air. That, my friend, is the scent of freedom.
Catch the latest in Opinion
Get opinion pieces, letters and editorials sent directly to your inbox weekly!