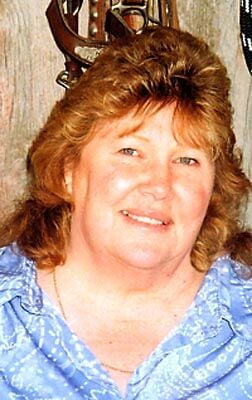 I was reaching blind behind the seat in my extended cab the other day, searching for a halter and lead rope. I felt it necessary to be time-efficient, so I was driving down the old dirt road to the pasture at the same time. (Not recommended as a common practice.)
Feeling around on the floor and the back seat, I tried to identify the items I touched and felt. Was that a rope or a dog toy? Was that a label off a mineral tub?
It could be the things nightmares are made of, or more often, things that we didn't think about finding under the seats, wedged in between, beneath the floor mat or carpet, or stuck in the springs of the bench seat or sandwiched between the seat belt (which we never use in the ranch truck). Mentioning sandwich … that's what it was. An old sandwich that was left over from gathering cattle a month ago. How it got in that particular location is hard to tell, but it was prolifically growing a thick, mushy crop of penicillin.
The things you find in a ranch truck! The working truck: never washed, seldom cleaned out. The mobile tack room, vet supply, toolbox, record keeping, bank, dog kennel, calf warming box, mail truck, delivery truck, horse grooming outfit, survival kit, artillery and ammo depot, first aid station, convenience store, feed room, and entertainment center.
What about those odd things you don't really need, or the things you don't expect to find?
There's been more than one time we've had to take a seat (or two) out of our trucks and for more than one (or two) reasons. Nonetheless, it's always an adventure in discovery, like a treasure hunt. One wonders how things find their way inside, and how long it's been there.
We found a mouse nest under the seat, complete with baby mice. Apparently, this wasn't the first batch born there. How did we ever miss seeing a mouse? On the other side of the truck, wedged in the corner was the teeniest little bird nest made of horsehair and feathers. Nestled in the center was one tiny speckled egg. Apparently the mouse and the bird cohabited — all without our knowing. (I'm thinking we leave the windows down too often, but the smell of a large collection of odiferous materials makes it difficult to breathe.)
We've found snake rattles, odd little rocks, a two-pronged antler shed, a tiny seashell (I haven't been to the beach in thirty years), an old square Zippo lighter with scrolled engraving (and no lighter fluid), a five-foot chain of beer can tabs linked together (we used to do that in high school 50 years ago), a magnetic beer can cover that said "Caco Calo" instead of "Coca Cola" (popular 30 years ago), dog tags engraved with "Cujo — do not return," an old twisted class ring, and a pitiful, folded note, pushed into an unraveled seam at the back of the rear seat. It was addressed to "Clara," and it said "Meet at creek Sat. midnight. If you don't I know you don't love me anymore. TG"
Did Clara meet TG that night? Did Cujo have a tragic demise? Did the lighter belong to a soldier? Did the wearer of the class ring go through a bad break-up? What are the histories of the odd little things lost — or found? The truck bears witness to a hundred different stories.
Our dog was sitting in the back seat one winter day while we fed and checked cattle. I looked in the rear view mirror and he was sitting with a small pink stuffed fox in his mouth. We'd never seen it before, but it became the "phantom fox". A couple of days later we saw one of the cats carrying it around. Several days later it appeared in the bird feeder. It was on the window ledge one day; and the next it was buried by the dog. We didn't see it for awhile. Then it mysteriously appeared on the deck, in a planter, or in the dog's water bucket, and once on a tree limb. We never knew its origin, but it sure was popular.
It's been awhile since we've seen the phantom fox, but we're sure it'll show up again. Maybe it's made its way back to the ranch truck.
Shelagh Wulff Wisdom is a hard-core country soul whose life has evolved around ranching, livestock, horses and writing. She lives on a small ranch with her husband south of Douglas and is a dedicated advocate for veterans.