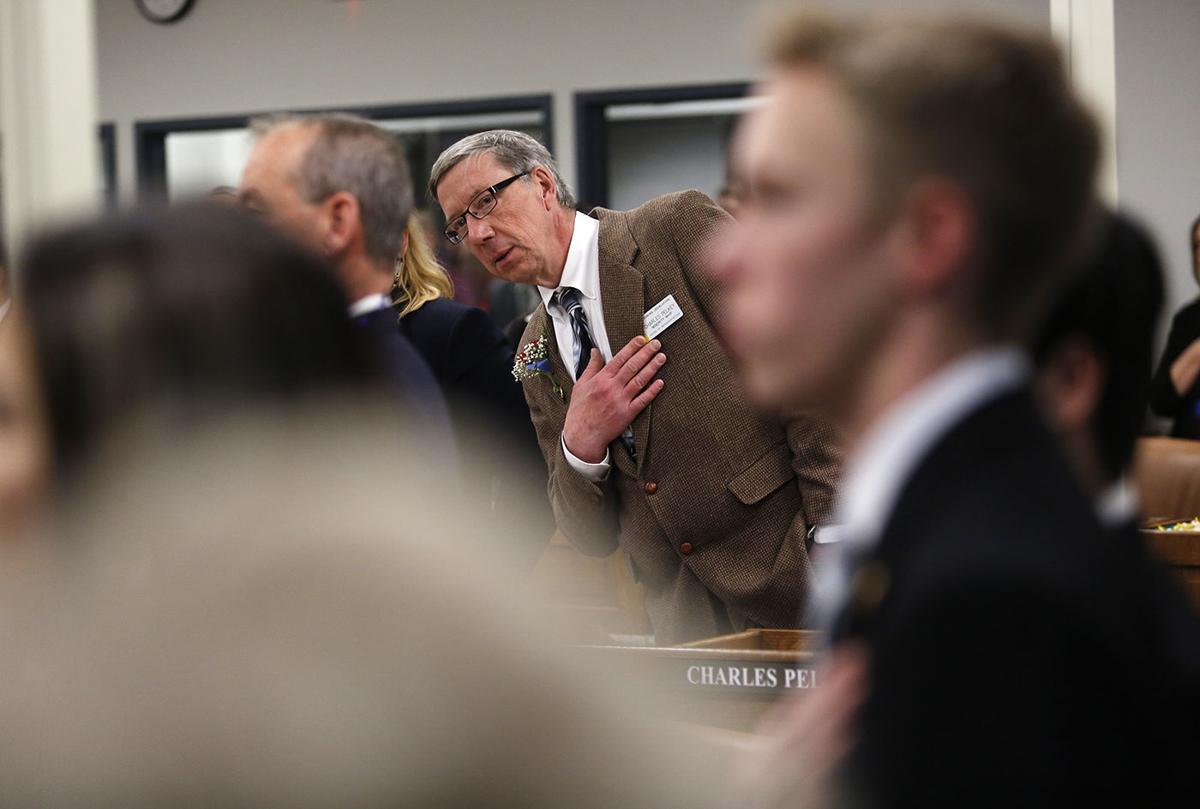 A secret investigation into former University of Wyoming President Laurie Nichols. Teachers mocking special education students in text messages. Morale problems at the Casper Police Department. The role that a Wyoming tribe played in pressuring lawmakers to kill gambling regulations. Aggressive bullying in a local high school locker room.
All of these revelations would have remained hidden without anonymous sources. In each case, people came forward to inform the public, via the media, of matters of great interest. In each case, our community became better informed about issues that affect people's lives.
There is much misinformation about why and how a newspaper like the Star-Tribune use anonymous sourcing. Critics question whether newspapers are too quick to grant anonymity or whether anonymous sources should be used at all. But in reality, the Star-Tribune rarely grants sources anonymity and only after a layer of vetting that extends far beyond what a normal source would undergo.
You have free articles remaining.
Unfortunately, people in power sometimes want to know who these anonymous sources are. And so they will pressure, by various means, reporters to hand over their notes or reveal their sources. If that information is subpoenaed, a reporter faces the prospect of jail time should they defy the order and refuse to give up their sources' names or other information.
Recognizing the vital importance of investigative journalism in a democracy, both in revealing important information and in holding governments accountable, most states have passed laws that keep journalists from being punished for refusing to turn over information to the government. Called shield laws, these protections on the surface seem for the benefit of journalists. But in reality, they are protecting your right to know. Because without them, the government, by threatening reporters, can use its powers to keep embarrassing information from reaching you. Wyoming is the only state in the U.S. that doesn't have a shield law. But that could change. The Wyoming Association of Broadcasters is pushing for a shield law this upcoming session, and one lawmaker, Laramie Democrat Rep. Charles Pelkey, has indicated he might sponsor it. The bill faces a tough road – non-budget bills rarely succeed in a budget session – but the effort by the broadcasters group represents a good start.
We hope that more lawmakers and other groups, including the Wyoming Press Association, will also support the shield law. After all, this is a bipartisan issue. Red and blue states have shield laws on the books. And all of our citizens benefit when previously secret government matters are brought to light.
We can all agree that it's good that we know now more details about the departure of the University of Wyoming's first female president. We can all agree that morale problems at a law enforcement agency are of vital importance to the people who rely on that department for their safety and well-being. We can all agree that parents should know if children are being violently bullied in a high school locker room.
A shield law in Wyoming would go a long way toward ensuring that such information continues to see the light of day.