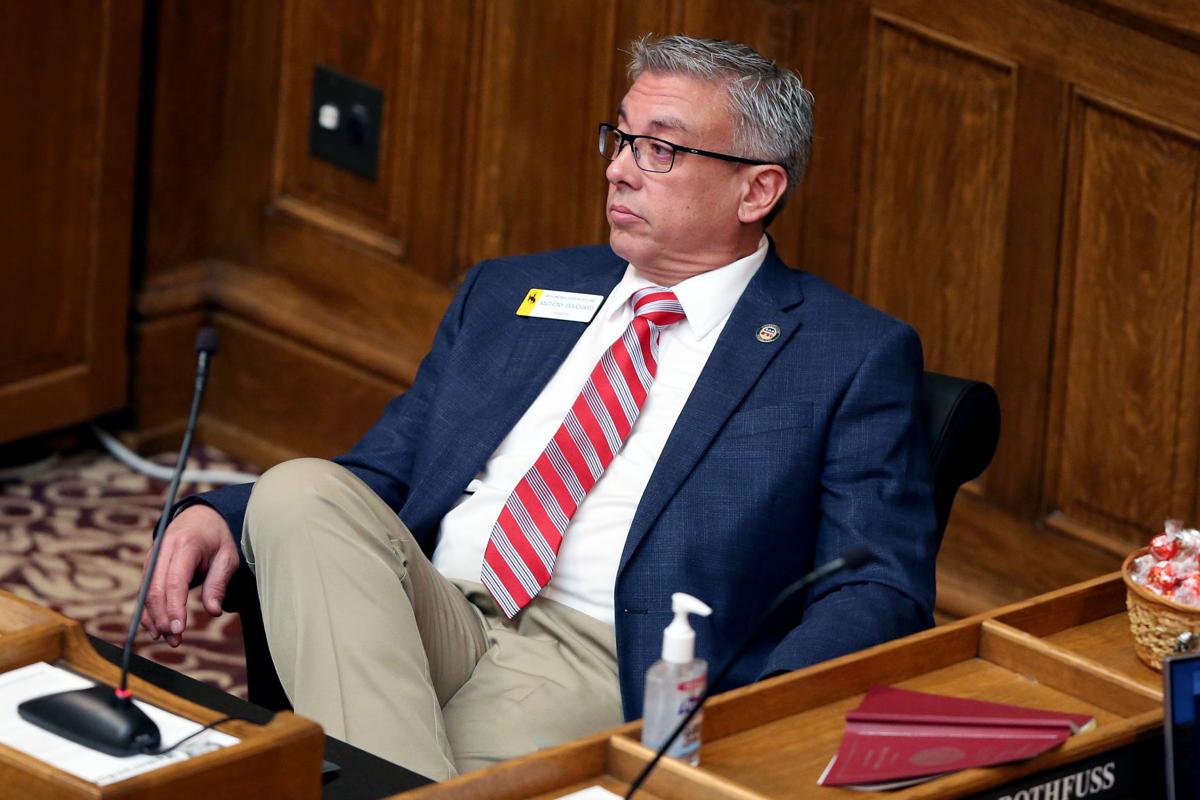 For a moment, it seemed like this year might be different.
Over a period of a decade, supporters of Medicaid expansion repeatedly brought the program before the Wyoming Legislature. They made the case, with data and studies, that expanding Medicaid to cover roughly 24,000 additional Wyomingites — members of the working poor, the majority of which are single mothers — is the right thing to do. It would help a vulnerable population avoid the prospect of inadequate health care and medical bills they can never pay.
That's our humanitarian pitch. Now for the economic one, which is more glaring than ever before. For that, in the face of a persistent budget shortfall, lawmakers owe the state's citizens and businesses an answer.
The 2021 expansion bill was a great improvement from past versions. It would have added a net $39 million to the state's general fund budget and included two escape clauses if the federal government revoked its side of the deal.
These economics obviously made a difference last month to the Wyoming House of Representatives — resulting in the program gaining support of a legislative chamber for the first time. It received backing from key legislative figures, including Rep. Steve Harshman, the Casper Republican and former speaker of the House, who was a past opponent of expansion. It even gained the Wyoming Business Alliance's support. But its momentum faltered in a Senate committee, which defeated expansion by a 3-2 vote when Sen. Troy McKeown, R-Campbell County, flipped from his previous vote in favor of the bill.
During the debate, we heard the same tired arguments that opponents have been making for almost 10 years. They warned that the program would soon collapse, even though years of dire predictions have all proven erroneous. We heard that Medicaid expansion was "socialized medicine," while conveniently ignoring that Wyomingites are not clamoring to rid themselves of government health programs like Medicare, Medicaid and the VA. We heard that Wyoming can't count on federal funding, even though it already does in many other areas of government — overall, more than 35%, in fact.
What we didn't hear was an alternative. Opponents have plenty of criticisms, but what they don't possess are solutions. And solutions are what we need.
Lawmakers that did not support expansion need to explain why the status quo is better than the alternative. Wyoming hospitals will continue to provide roughly $100 million a year in uncompensated care to those who cannot pay. Wyomingites with private insurance will continue to pay higher medical bills when some of those costs are passed on to those with private insurance. And Wyoming employers will continue to see their health care costs rise — a likely reason the Wyoming Business Alliance supported the bill.
Opponents of Medicaid expansion seem to think that under the program, Wyoming residents and employers would start paying for other people's health care. Make no mistake, this is already happening thanks to the ineffective system that already exists. Medicaid expansion simply offers a better — and studies say cheaper — way to provide that care.
And thanks to a sweetener included in the latest COVID-19 relief bill, expansion would have even helped Wyoming's bottom line.
Now, we are at least another year away from addressing the problems plaguing our health care system and our economy. In the meantime, those without coverage will continue to seek help in Wyoming emergency rooms, perpetuating the cycle of uncompensated hospital care and passed on costs.
Wyomingites deserve a better outcome. Lawmakers have a moral duty, and an economic responsibility, to address this problem. Offering criticisms isn't enough. We need solutions. Voters should not allow lawmakers to forget that.