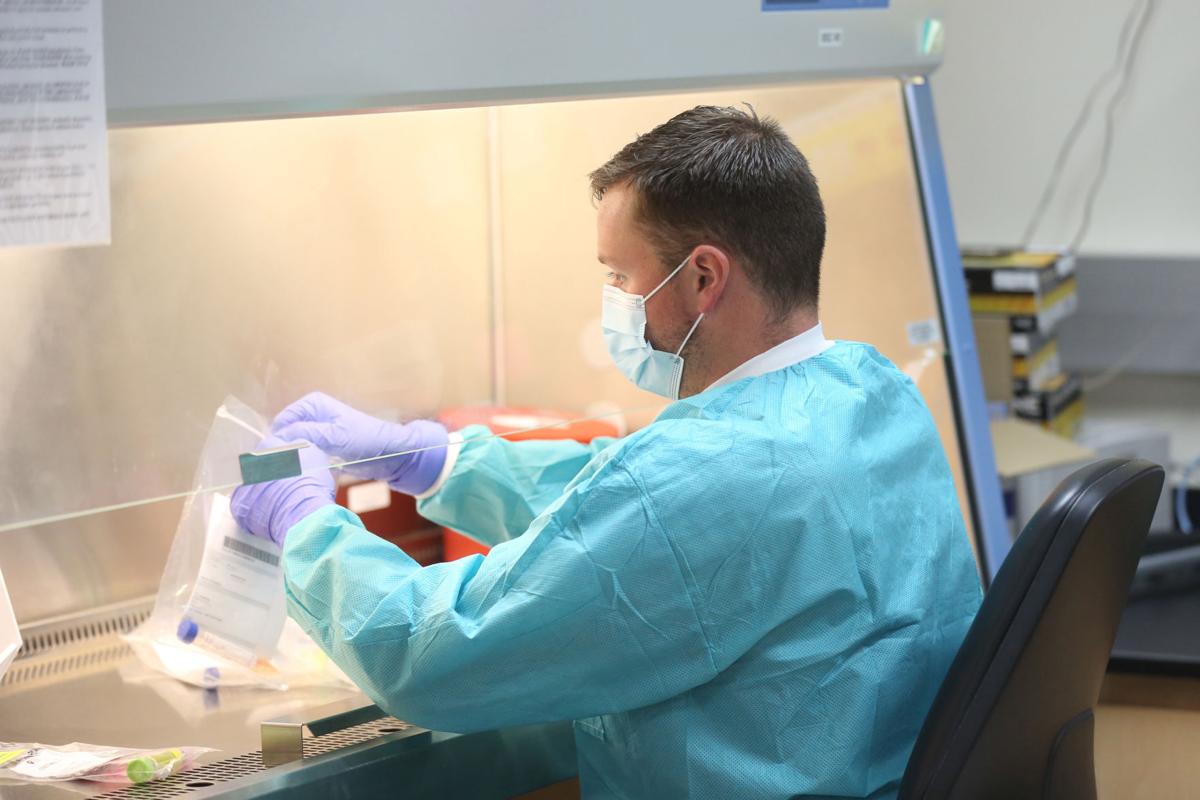 When COVID-19 first emerged in Wyoming, we worried about the possibility of a deadly virus moving rampant through our community. We worried that it would infiltrate long-term care facilities, infecting our society's most vulnerable members. We feared the prospect of overcrowded hospitals and sickened health care workers. And most of all, we ached over the likelihood of Wyomingites dying painful, lonely deaths.
Those fears, early in the pandemic, were only partially realized. There were illnesses and deaths, closures and restrictions, but not to the degree that we all feared. Our state reopened. People went on with their lives.
But the threat never went away, even as the state eased restrictions and people began to practice less vigilance. Perhaps we thought our small population and wide open spaces would keep the virus from firmly taking root here.
But it has. Since mid-September, cases have exploded in Wyoming. Hospitalizations have skyrocketed. So have the number of COVID-19 related deaths. Consider that for most of the pandemic, about 20 COVID patients were hospitalized statewide on any given day. Current hospitalizations are six times that number.
September, meanwhile, had been the deadliest month for coronavirus in Wyoming, with 13 deaths. We shattered that mark this month, with 37 deaths in October and 87 on the year.
In October, Wyoming also set new records for cases per day, total active cases and average cases per day. Twenty-three long-term care facilities in Wyoming have now been home to cases, according to the Wyoming Health Department. In short, every statistic that's available is serving as a blinking red warning light.
Things are almost certainly going to get worse in the short term. Hospitalizations and deaths tend to lag a few weeks behind cases. If that holds true, we can expect more crowded hospitals and higher death tolls in November.
And yet, too few are taking simple steps to keep their neighbors, family and friends safe. A few weeks ago, officials at the state's largest hospital, Wyoming Medical Center, said they were so full that doctors had to hold 17 patients in the emergency room for lack of space. They announced that, with the exception of a few medical conditions, there wasn't space to accept patients from outside Natrona County. They asked the community to step up and help our doctors and nurses by taking simple steps to slow COVID's spread.
It's hard to know exactly how much people took that news to heart. But we do know that the surge has only increased since then. Now, Wyoming ranks near the top of the nation for new cases.
We have to get this pandemic under control. If we don't, more people will die. If we don't, our hospitals will continue to fill up. And at some point, if trends continue, officials will be forced to close schools and shutter some businesses once gain.
The great irony is that it wouldn't require a great effort to change this trend. We don't have to make do with less or give up the things we love. We don't have to sacrifice money or even our time. Wearing face coverings when you run errands, maintaining social distancing in public and washing hands regularly would go a long way.
Consider Natrona County schools. Even as cases have shot up in the Casper area, there has not been a documented case of a student or staff member infecting another person within a school facility. It's not a coincidence that school facilities are also the places in our community with the most safeguards and protections.
Gov. Mark Gordon has repeatedly advocated for personal responsibility. He has stressed that Wyomingites will do the right thing. It's time to prove whether that's true. If you care about our community and our state, now's the time to show it.