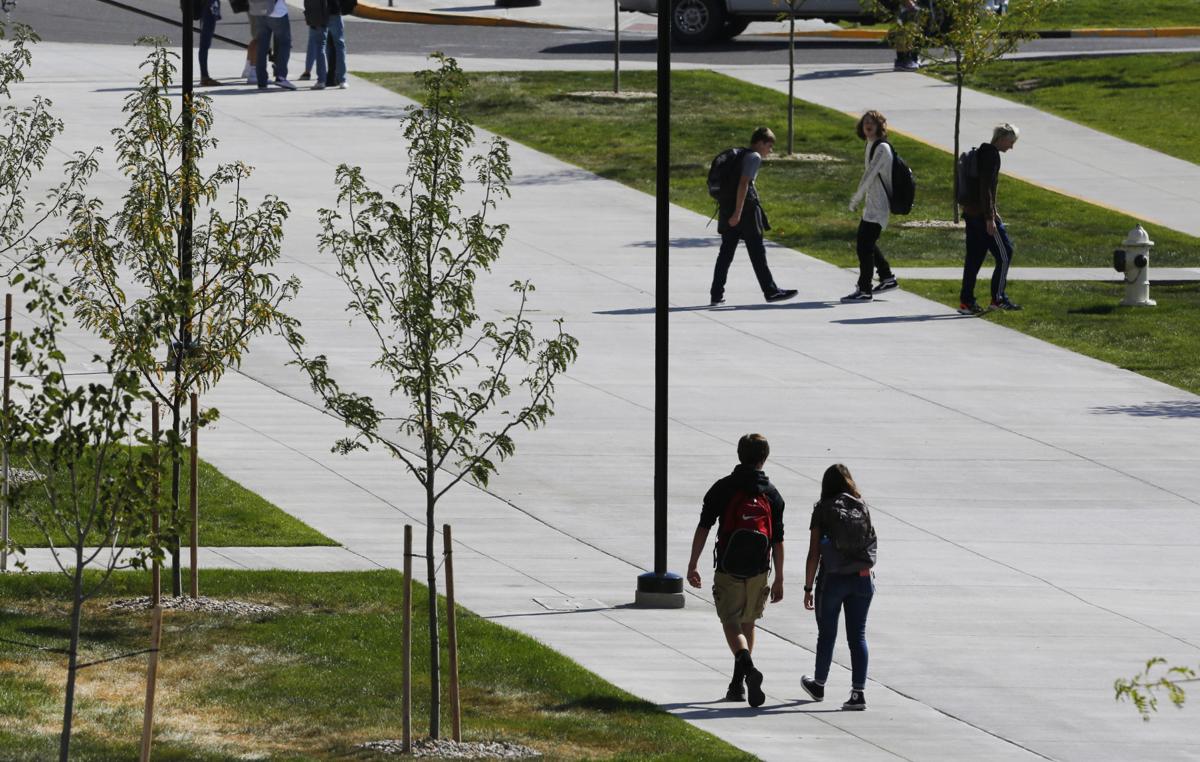 On Wednesday, students will return to Casper schools for the first time since March. In some ways, the reopening of schools will offer a hint at the normality we've been missing for so many months. Students will meet new teachers and reconnect with old friends. Parents will take photos and wonder how their children got so big so quick. Teachers will introduce themselves to a new set of young people and begin another year of lessons.
But amid that return to routine is a school year like none other. The world students inhabit now is one markedly different from the one that existed when they last left school on a Friday afternoon in March. Since then, the coronavirus pandemic has killed 180,000 Americans, including 37 here in Wyoming. It's caused an economic disruption that hearkens back to the Great Depression, and one we've felt deeply as rigs shut down and workers lost their jobs. The rites of summer changed: There was no parade through Casper or nights at the carnival. Camps closed. Pools closed. Family vacations were canceled.
Class will be different this year, too. Students and teachers will wear masks in many circumstances. Desks will be spread farther apart. There will be partitions and hand sanitizer, new rules about hand washing and how to ride the bus. About 900 students won't be back, at least not physically. They'll learn virtually, as their peers did for the final months of the spring semester.
It's important to recognize the added burdens this return will have on teachers and staff. In addition to the normal lessons and instruction, they'll need to focus even more on student health and safety, along with that of their peers and themselves. In a time of social distancing, they'll be working in close quarters with hundreds of students. And they'll need to be flexible. It's quite possible that some schools may temporarily close or pivot to a hybrid model this fall if outbreaks occur. And based on what's happened in other states where schools are already back in session, it's more likely a case of when than if.
It's critical during these uncertain times to keep people informed about positive cases. The Natrona County School District wisely plans to post information online when cases occur, including what schools are affected and whether the cases involve a student or staff member. That sort of information is critical for parents to have as they navigate these unprecedented times.
All of us want this effort to succeed. In a perfect world, we want students to have the chance to interact directly with their peers and teachers. We want students to have an opportunity to play sports, perform in the band or participate in other activities. And we recognize the added burden that online school can have on working parents. But we can't rely solely on the school district and teachers for this experiment to succeed. Parents have a critical role to play here.
First and foremost, parents must keep kids home if they're sick or might be ill. Every parent with kids knows there are times where their child seems a little under the weather, but good enough to get through another school day. This semester, we must err on the side of caution and keep kids away from school if there is a sign they might be sick.
Just as importantly, parents must model responsible behavior. If we take the health of our community seriously through social distancing, mask wearing and hand washing, our kids are more likely to as well. And finally, we need to all practice compassion and empathy. This will be a challenging fall. There will be positive cases and difficult days. There will be uncertainty and frustration. But if we're kind to one another, if we're flexible and understanding, we stand a better chance of getting through it successfully. Let's get this right for our children.
Catch the latest in Opinion
Get opinion pieces, letters and editorials sent directly to your inbox weekly!