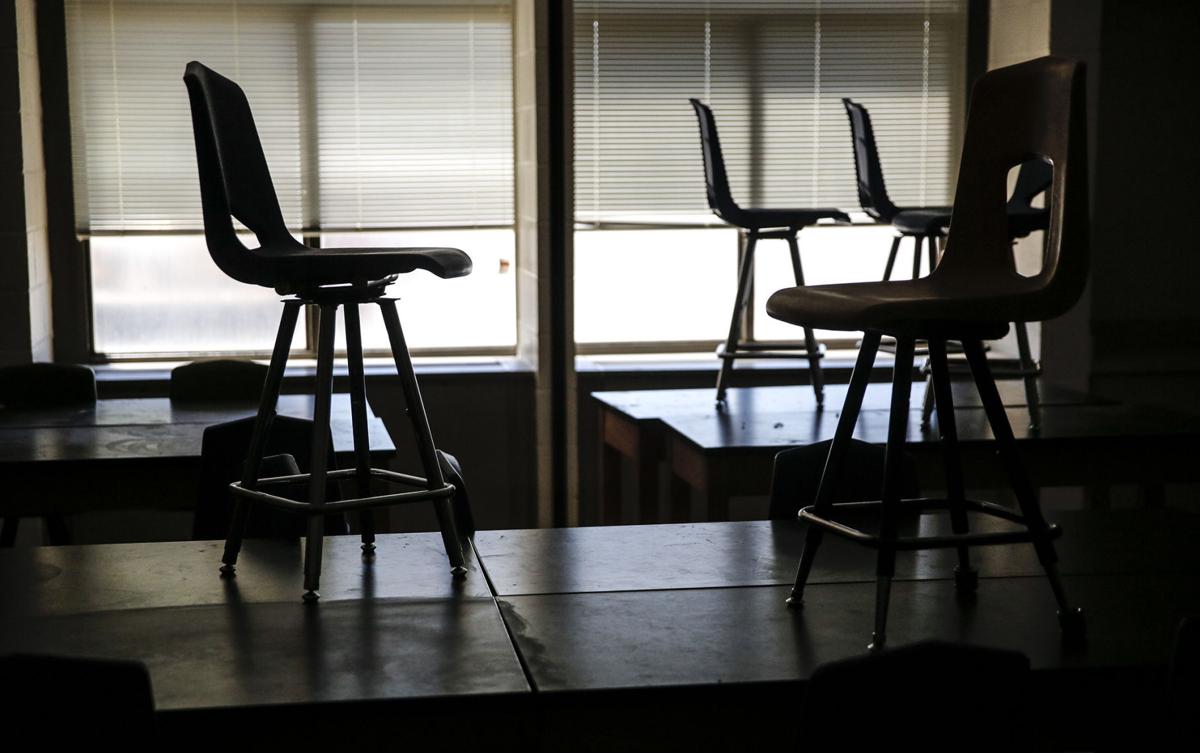 It's not a surprise that, after two rounds of major budget cuts, state leaders have yet to touch our public school system. It's not that lawmakers and Gov. Mark Gordon plan to protect K-12 education from the reductions that have touched nearly every other part of state government. It's that cutting education is so profoundly complicated.
First, making reductions in public schools is especially painful and challenging. All of us recognize the importance of educating future generations of Wyomingites. We know that many parents choose where to live based on the educational opportunities afforded to their children. And we recognize that school districts in many communities are a major source of jobs, not just for teachers, but for aides, office workers, custodians, bus drivers and administrators.
Then there is the fear of a lawsuit. A Wyoming Supreme Court ruling from the mid-1990s held that the state must provide an adequate and equitable education to all students, and one that isn't reliant on each county's individual wealth. That ruling, along with other ones collectively referred to as the Campbell Decisions — Campbell County School District led the legal effort — has established limits on what lawmakers can do when they consider school funding. If they go too far, they might find themselves embroiled in a lawsuit.
Finally, there are the political considerations. Cuts to a little known public agency are unlikely to provoke voter anger. Cuts to a system that touches nearly all of us could stir a bitter response and pain at the ballot box.
Still, the reality of Wyoming's fiscal situation means that cuts to public schools are inevitable. That's even more the case now that the Biden administration has enacted a moratorium on new oil and gas leases, which contribute roughly $150 million in federal mineral royalties to public schools annually.
If cuts are inevitable, it's essential that they are done thoughtfully.
We worry that lawmakers will put off a decision until the last minute and then make one that's based on a number rather than a philosophy. Instead, we hope they first ask themselves what should be in the so-called "basket of goods" available to students of Wyoming schools.
The basket of good refers to the educational components that must be available to all Wyoming students. It includes things like math, language arts and social studies, but also vocational training and the arts. And as Dicky Shanor, a high-ranking official at the Wyoming Department of Education, told the Star-Tribune this time last year, the contents of that basket have changed little over the past two decades, save for the 2018 inclusion of computer science.
"Since (the first court decision in 1995), other than the computer science addition of several years ago, the common core of knowledge and skills has remained the same," he said. "We're at that juncture to really undertake an analysis to determine if our educational program, the basket of goods, is still proper and fit for purposes of the 21st century world."
It makes sense for lawmakers to take a hard look at the basket's contents before they decide on any K-12 cuts. Are the components that were selected decades ago still the best mix for our students? Is there something, given our current fiscal situation, that we could do without? Why not at least determine the cost of a new basket rather than turning to the same one over and over? Answering those questions would make a difficult process at least a little easier.
The fear of litigation has in our opinion prevented our leaders from embarking too far on this analysis. But if this analysis is done correctly, the state can avoid litigation. And even if a legal fight is a possibility, we've reached a critical juncture in our state's history. Litigation can't be an excuse for inaction.
Wyoming lawmakers have shown little interest in finding new ways to generate revenue to offset the losses caused by structural changes in the energy industry, which has long been the primary driver of our economy and tax system. Wyoming voters have shown little interest in electing a Legislature that is serious about enacting a long-term solution to this vexing problem. Until that changes, reductions in state spending are inevitable. Our public schools won't be immune from that process.
Given that reality, it would be best for Wyoming to begin a serious conversation about what it wants out of our public school system – and what we can afford. Otherwise, because the cuts will be less thoughtful, they will be all the more painful.