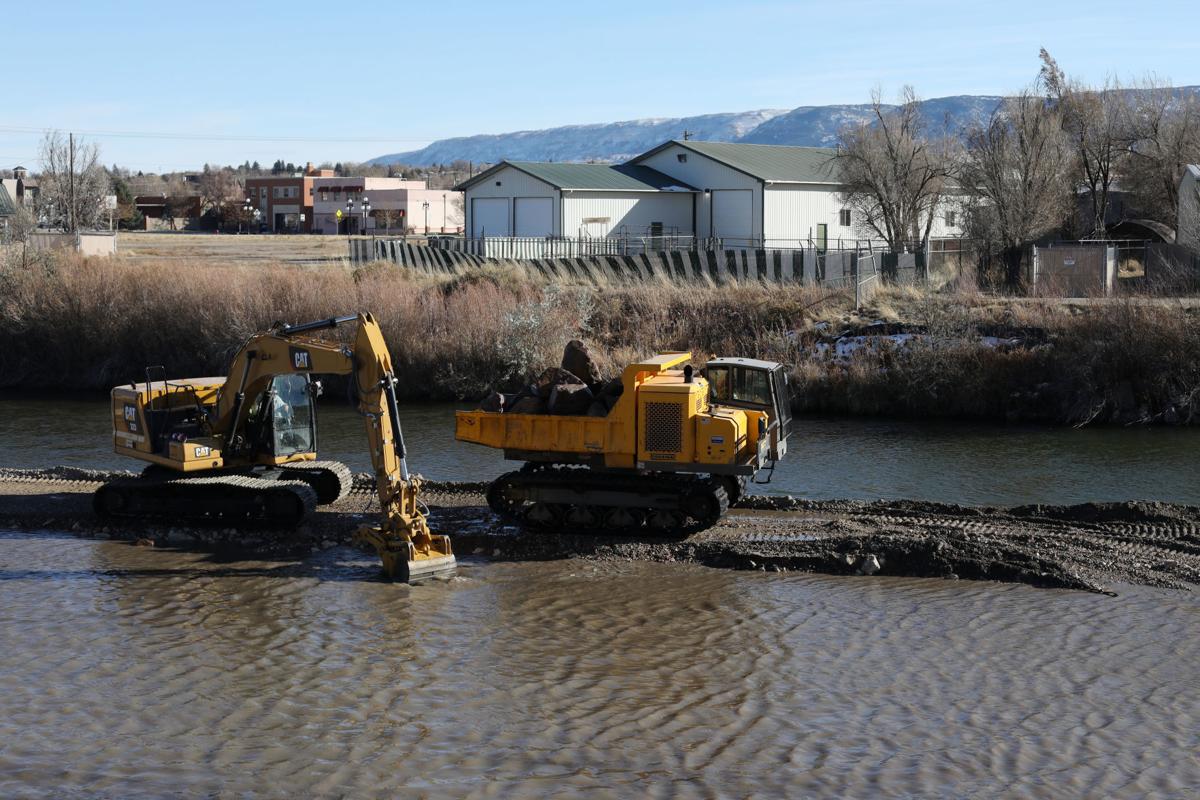 Casper owes its existence to the North Platte River.
The river was a source of water for settlers traveling west. Ferries sprang up along the river to help pioneers safely cross. They, in turn, attracted a trading post and later a military fort. Soon, Casper was born.
Our connection to the river remains strong. It's still a water source. It attracts anglers from all over the country, who visit for the world class fly-fishing. The North Platte is also a source of leisure. We use it to swim, tube and kayak, and we bike, walk and jog along its banks. It's a vital part of our community.
And yet, we don't take advantage of it as much as we should. Consider the stretch of river that wraps around the Old Yellowstone District and downtown Casper. Yes, the Tate Pumphouse and adjacent whitewater park are important community assets. But east of that point, the riverbanks could use some help.
Visitors entering the city along Poplar Street are greeted by vacant and underutilized land. Where many cities' downtowns incorporate the river, ours ends a few blocks away. It's hardly the best first impression for visitors entering the city from the north.
You have free articles remaining.
Thankfully, city officials recognize that this stretch of land could use some help. Work is already underway on a restoration project for the river itself. Now, they are planning to apply for a grant that would pay for a gateway park at the city's First Street entrance.
The $786,000 project would include a welcome sign, park benches, light fixtures, a boat ramp and a new path along the river. This is just what the area needs – making this section of river a place to go for recreation rather than empty space to pass by while traveling somewhere else.
The project targets a particularly important stretch of river – encompassing roughly the area south of the BNSF railroad bridge to South Poplar Street. It's an area that many residents and visitors see, but it's not a terribly attractive or inviting location right now.
That could change if the gateway project comes to fruition. It, along with the river restoration, could boost property values by 5 percent by 2027 and boost recreation by 50 percent by 2024. If that comes to pass, the projects would have been more than successful. But there is the potential for more.
If more people are enjoying that stretch of river and property values are rising, developers could look at the area as a future site of restaurants and retail space. They'd be more likely to invest in businesses near the water, which in turn could bring even more residents into the downtown neighborhoods.
In short, a relatively small investment in a more attractive riverfront landscape might yield big returns in the future. City officials were wise to pursue this opportunity.