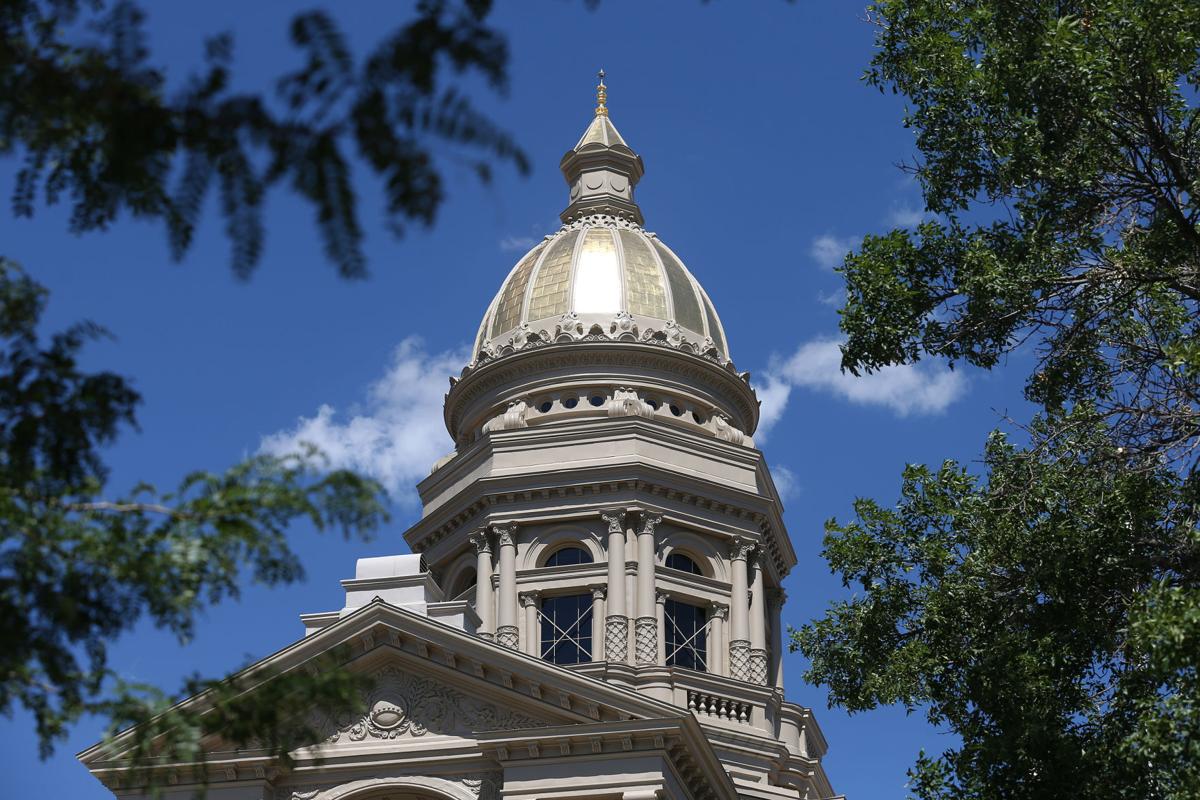 When it comes to politics, Wyoming is not the Equality State.
For too long, women here have been underrepresented in our governance. They make up only 15% of the Legislature. Many city councils and county commissions, including those in Casper and Natrona County, are overwhelmingly male. We celebrate Wyoming's proud history of suffrage and firsts, but forget that since electing the nation's first female governor, we haven't chosen another.
Yes, we've made strides. Wyoming's next U.S. senator and representative will both be women no matter how the election turns out in November. Two of Wyoming's five statewide elected officials are women. But even then, women make up nowhere near 50% of our elected officials. It's clear we have a long way to go.
There are people who are working hard to help Wyoming live up to the promise of its nickname. Their number includes the founders of the Cowgirl Run Fund, a nonpartisan group that's working to elect women to statehouse seats. The group, which was established by women with diverse political views, supports both Republicans and Democrats. In an age of increasing polarization, the organization is a breath of fresh air. Their mission is presumably one that all Wyomingites can get behind.
Except that's not the case. We were stunned to learn this month that the leaders of the Wyoming Republican Party censured one of its members, for the first time in years, for helping to found the Cowgirl Run Fund. Her crime? Helping to grow an organization that supports, gasp, both Republican and Democratic women.
We've seen before that the leaders of Wyoming's GOP aren't comfortable with any brand of Republicanism that differs from their own. The freedom to dissent, to think for oneself, is not a freedom these self-styled defenders of liberty tolerate. Allegiance and purity seem to be valued above all else.
Now, having the temerity to support equality in the Equality State is a crime. The guilty party, according to these hardliners, was JoAnn True, Natrona County GOP state committeewoman and a founder of the Cowgirl Run Fund. The people who censured her noted that the fund supported about a dozen Democrats in this summer's primary. But they conveniently forgot that the same group supported about the same amount of Republicans.
What these hardliners forget is there are some things more important than partisanship. Chief among them is the idea, core to our American experiment, of equality. It's not enough to cherish our country's ideals. We must live them in order to truly fulfill their promise. In Wyoming, we have yet to live up to our state's nickname. And our politics have suffered as a result. Unfortunately, the people who censured True don't feel that way. Consider the words of Marti Halverson, the party's committeewoman, who defended the decision by arguing – somehow – that Wyoming women are "superbly" represented in the Legislature, all 15% of them. Her reasoning? Men have wives and moms and daughters, which allow them to understand women's lives and women's issues.
This argument is demonstratively false. Many men have held their wives' hands in the delivery room, but that doesn't mean they understand what giving birth is like. Many men have children, but don't face the same challenge of balancing a career with being the primary caregiver. Many men have no idea of the casual sexism that still pervades our culture, a sexism that allowed one male lawmaker to think it was OK to recently comment on the appearance of the Wyoming Women's Council chairwoman while she gave legislative testimony about the economic issues that women face.
The reality seems to have been lost on those who censured True. And in missing that reality, they miss the promise of the Equality State. Wyoming should be rightly proud of its past history of suffrage. But much work remains. People who are striving to deliver on the promise of equality, people like JoAnn True, should be celebrated for their work. And those who put politics and partisanship above the lofty goal of equality deserve nothing more than our scorn.