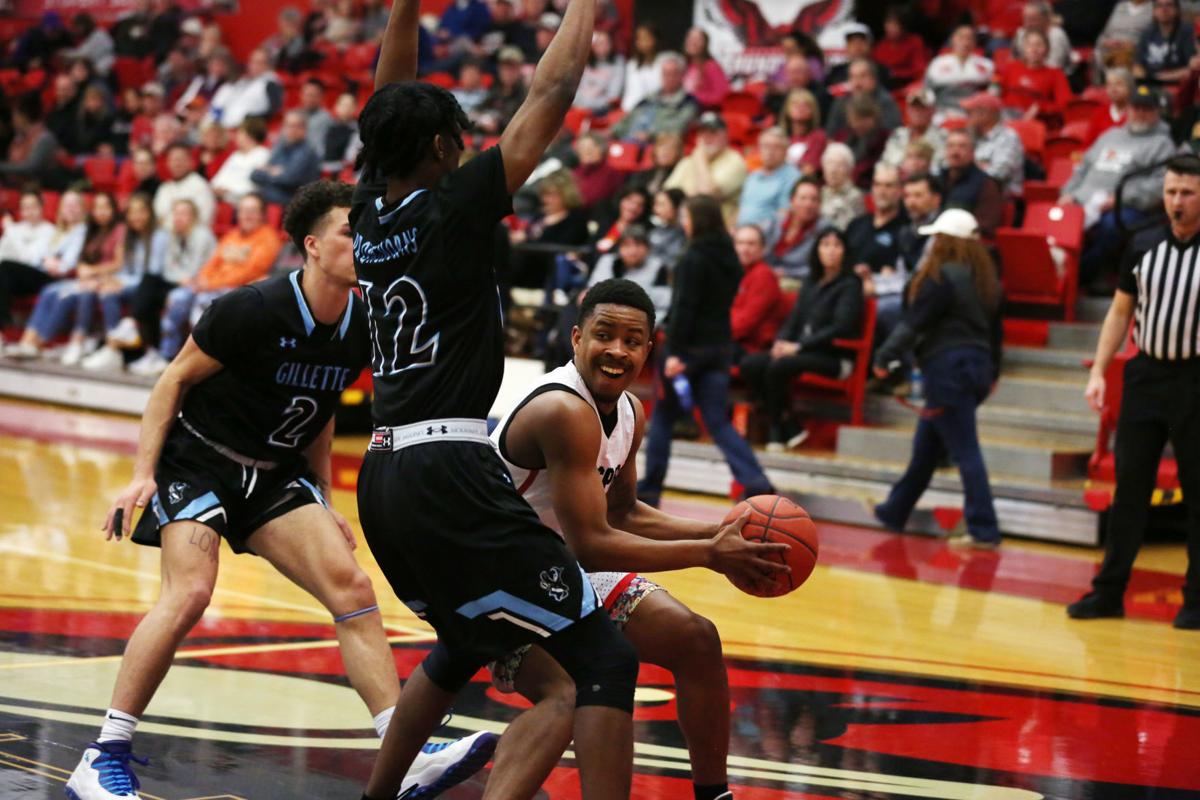 It's been a painful year for Wyoming athletes. The COVID-19 pandemic put a stop to most sports, starting with the sudden cancellation of the state basketball championships a day after the coronavirus was first identified here. Since then, athletes have had to be content with exercise and informal practices as they wait for their seasons to resume.
But for some athletes, the season won't be restarting. Last month, the Northern Wyoming Community College District trustees voted to eliminate most sports at Gillette and Sheridan colleges. In an instant, entire athletic programs were gone.
That left coaches without jobs and athletes without a place to compete. Some will transfer to new schools, but others will have trouble finding a new program with available scholarships this late in the year. People understandably feel outraged. These colleges serve as more than places of learning. They are centerpieces to their communities, and the absence of these sports programs will be felt on and off the courts and fields.
College district officials said the cuts, which also included axing the culinary arts and hospitality management programs, were necessary given the coronavirus pandemic and the massive revenue decline facing the state. Officials faced a difficult dilemma: how best to maintain services for students amid a major economic downturn.
It would have been difficult to predict that the coronavirus pandemic would have such a profound impact on our state and our country. But that reality doesn't absolve state leaders from failing to prepare for something we all saw coming: the revenue decline brought on by structural changes in the energy sector.
For decades, state leaders, business people, academics and others have talked about the absolute need to diversify Wyoming's economy so that the Equality State wasn't so dependent on a few key industries, namely oil, natural gas and coal. Being so reliant on so few industries meant being subject to major economic swings from boom to bust.
It also meant that as the market for power changed, Wyoming would have to find new ways to fund state services.
Unfortunately, many of our politicians were content to tell us that we didn't need to make any changes, that the good times would stay good and that the writing on the wall wasn't really there. Unfortunately, many of us were content to listen to arguments that seemed too good to be true.
And now structural changes are occurring, most notably in the coal industry, which means the production that funded government programs is no longer what it was. Only now, there's no time to make a transition that isn't painful. Our backs are against the wall.
Which brings us back to the student-athletes.
When politicians say revenue increases aren't necessary because a government service isn't necessary, they want you to think of a lazy bureaucrat who makes life difficult for small business owners while collecting a big government paycheck. They want you to think of excessive spending on a useless service or a well-maintained road to nowhere.
But look at the evidence.
The cuts that have so far happened are services Wyomingites overwhelmingly want. Most Wyomingites want college basketball programs. They want scholarships for promising young athletes. They want rest stops, 10 of which were closed earlier this year amid huge public outcry.
Unfortunately, this is just the beginning. The state's revenue hit is so massive, Gov. Mark Gordon pointed out recently, that if he laid off every last government employee, Wyoming would still not be out of the woods.
Thankfully, there is something we can all do about it.
It's an election year, which means when a political hopeful knocks on your door this summer and asks for your vote, you can ask him or her what they plan to do about our economic crisis.
And when they tell you that Wyoming's troubles can be solved by simply wringing out a little government waste, remind them of the student-athletes in Gillette and Sheridan.
Catch the latest in Opinion
Get opinion pieces, letters and editorials sent directly to your inbox weekly!