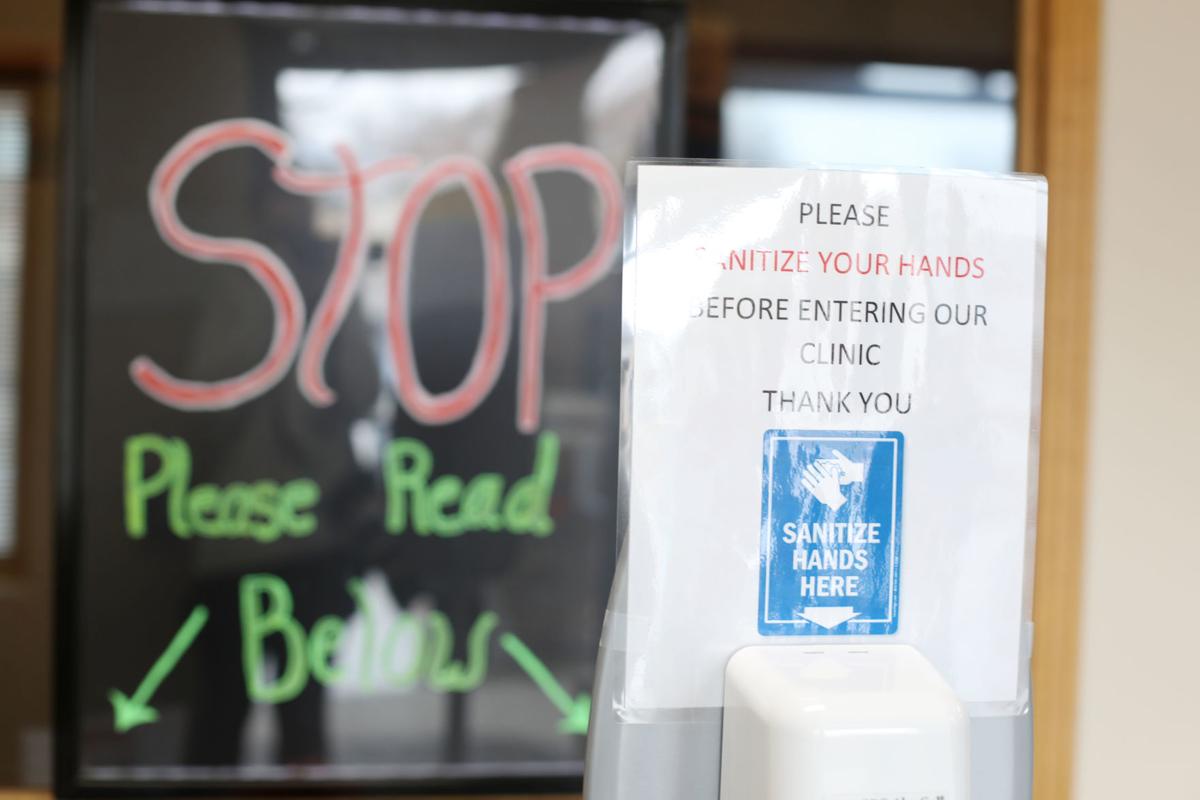 The advice has been – all things considered – simple.
Stay home whenever possible. Wash your hands. Avoid large groups. Shop on your own and only when necessary. Order online and get delivery. And whatever you do, don't leave your house if you or someone you've been in contact with has been sick.
There's good reason for this. COVID-19, the disease called by coronavirus, is considerably more deadly than the flu. There is no cure, and any vaccine is estimated to be at least a year away. And there are only so many hospitals, ventilators and ICU beds in Wyoming. As other states and countries have demonstrated, that's why it's so important to limit the spread, so that our hospitals and our health care providers are not overwhelmed.
And yet the simple advice, handed down from our governor, our state health officer and countless local officials, has not been heeded by everyone.
Consider that people are still failing to observe the basic recommendations to remain six feet from one another in public. They're still gathering together and socializing. They aren't maintaining social distancing – sometimes doing the exact opposite. Some say the government can't tell them what to do. Others don't see the risk and so don't heed the advice.
Recently, a group of about 20 students gathered at a field near a Casper high school, playing sports well into the night. They played just as they might during a normal spring evening, coming into contact with one another, conversing in close distance to their peers. But this is not a normal time. If even one of these students was carrying the virus, all 20 could have brought it home. They could have passed it on to older folks or people with pre-existing medical conditions. This simply shouldn't happen.
There are stories of businesses who have stayed open when they shouldn't, allowing customers to remain in close contact with one another. There are stories of people crowding too close to one another while buying food or groceries. One grocery in Casper was described as a zoo last week. Who thinks that is OK?
We recognize that people can't simply lock the door and never come out. Some workers have jobs that can't be performed remotely. We all need exercise, food and medical care. But remember, when you venture out unnecessarily, when you ignore social distancing, you risk more than exposing just yourself to illness. You are extending the length of time we must all endure this pandemic. You are making things more difficult on the doctors, nurses and other health care providers who we are depending on right now.
And don't forget – you're doing more harm to the economy. As everyone from Rep. Liz Cheney and Gov. Mark Gordon to our local health officials have said, the economy can't function if hospitals are overloaded, if normally healthy people are dying because there is simply not enough medical care to go around.
The governor has declined to impose a shelter-in-place order, expecting Wyomingites to understand the need and impacts of taking this virus seriously. But if some of us do not, if a few continue to put the many at risk like a bully on the playground, he may have no choice but to impose shelter-in-place.
So do the right thing, Wyoming. Observe social distancing. Work from home. Get food delivered from local restaurants. Order online to help local businesses. Wash your hands frequently. If you follow these basic steps, we'll be that much closer to getting back on our feet and resuming our normal lives. And that's something we all want.
Concerned about COVID-19?
Sign up now to get the most recent coronavirus headlines and other important local and national news sent to your email inbox daily.