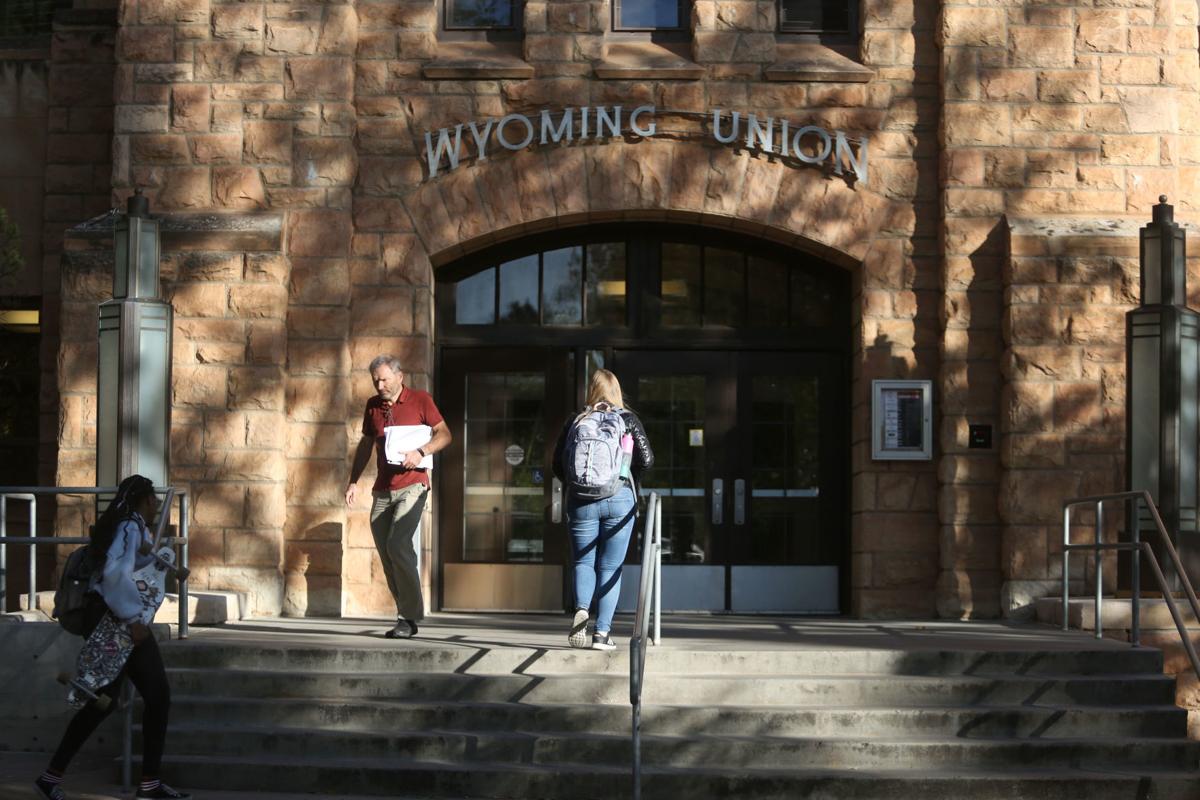 The University of Wyoming still wants to keep you in the dark.
Last year, the richly funded school spent more than $42,000 of taxpayer money in a failed attempt to keep you from learning why its popular president departed. That effort failed when a judge ruled that the university incorrectly used exemptions in Wyoming's public records law to block the release of documents related to an investigation of former President Laurie Nichols.
You'd think university lawyers and leaders would have learned their lesson after being successfully sued by four media organizations, including the Casper Star-Tribune. Hardly. Instead of embracing the spirit of the public records statute that keeps citizens informed about their government, school officials are now seeking to change the law to make it easier for them block the release of information. Their lobbyist – paid by you, the taxpayer – is now working to convince lawmakers to change the statute so you'll know even less about what goes on at your university.
Now, university officials won't say that. They'll tell you that they are merely trying to clarify the judge's ruling and protect the privacy of government workers. Nonsense. Wyoming's public records laws lean towards transparency. The university's effort is a move in the opposite direction.
In the Nichols matter, the university denied repeated requests for information about her departure by arguing that the information was exempt under rules designed to protect a worker's private information. The judge correctly concluded the school's lawyers were wrong, and as a result, Wyoming citizens now have a better understanding about how investigations at their university operate and how officials conduct themselves.
That same ruling ultimately led to the release of documents pertaining to an investigation of a second high-ranking official at the school. That information brought to light that the university again failed to follow its own policies governing the handling of such investigations.
The lawsuit did more than reveal why Nichols left the university. It pushed back against a disturbing trend in government. In greater frequency, state and local governments have misused well-intentioned laws designed to protect an individual's identity and private information. Agencies have used such laws to argue that you shouldn't know about sexual assault allegations at a juvenile detention facility, that parents shouldn't know about extreme bullying, that the public during a pandemic shouldn't learn which health facility an infected COVID-19 patient worked at.
There is a vital public interest in knowing this information. And if the university succeeds in convincing lawmakers to make it harder for the public to access government records or the truth about the behavior of contracted leaders who are highly compensated with public money, other agencies will take note and pursue similar steps. We've seen this time and again, the impulse to keep information that is concerning, controversial or just plain embarrassing from the public.
But it's not their information. These documents are yours. They were produced with your tax dollars on behalf of you, the Wyoming citizen. It's up to you to speak out now, to tell our leaders that they don't get to pick and choose when to keep you informed about your own government.
The information belongs to us. Don't let anyone in government keep it from you.
Catch the latest in Opinion
Get opinion pieces, letters and editorials sent directly to your inbox weekly!