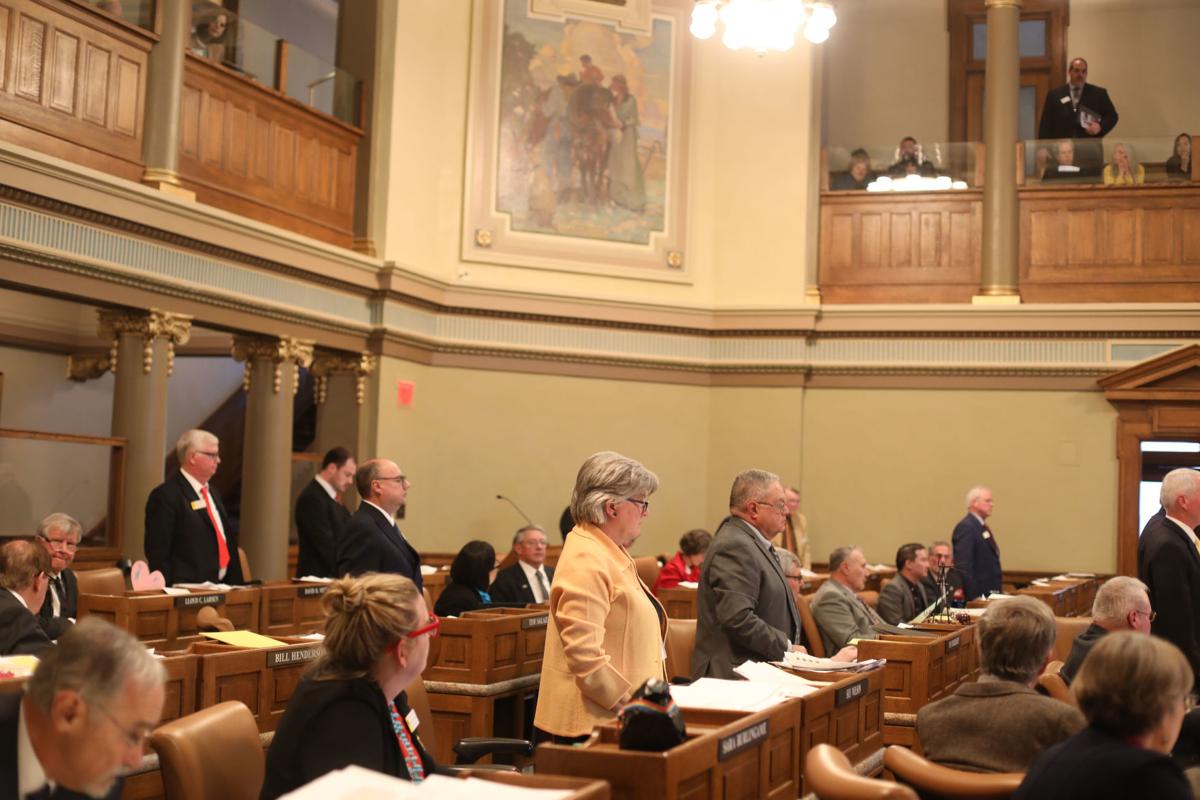 It's a story that's been repeated too many times.
A group of supporters push to expand Medicaid to roughly 19,000 Wyomingites. State lawmakers defeat the attempt. Some argue what's needed is another in a line of studies. Other insist that a Wyoming-specific solution must be developed.
And yet, the study is never enough. That elusive Wyoming solution never materializes. And the problems that Medicaid expansion strives to fix – medical bills that people can't afford, hospitals writing off unpaid bills or passing the costs on to the insured – persist.
This must end. If you are a critic of Medicaid expansion, that's fine. What's your solution? Speak up. Now's the time.
Because it's not acceptable – financially or morally – to simply say no and go about your business. The problems are real for patients, families and hospitals. And whether critics want to admit it or not, we are all suffering from their inaction.
Remember that we already pay for the health care costs of the uninsured. Don't pretend otherwise. When a person whose job doesn't offer insurance is hurt in a car crash, he's still treated in the emergency room. And a portion of those costs are passed on to the insured person in the next room, the one who will wonder why her bill for a simple broken arm was so high. When an uninsured person suffers a heart attack, your local hospital will still provide treatment, even if it never recovers those lost dollars.
This is not hyperbole. One Wyoming specific study found that one-third of the health care costs shouldered by our employers actually pays for the care of the uninsured. Imagine what our businesses could do if they weren't suffering under that economic weight.
Some, predictably, will denigrate the uninsured. Why didn't you find coverage? You're a freeloader whose luck ran out.
Except that's not really what happens. The population that Medicaid expansion targets is largely the working poor. Think of the person who helps your elderly parent to the bathroom. The server at your favorite diner. The part-time student who delivers you pizza when it's too cold to leave the house.
All of these people serve in jobs that we rely on. Yet when they get sick, our collective response has been to shrug. And so the simple act of being unlucky means a medical bankruptcy or cripplingly high debt.
Similarly, it's not fair to our Wyoming hospitals to provide care knowing that bills will never be paid. It's not fair either to our providers, who work long hours to treat their neighbors and community.
And arguments that it's too expensive ring hollow. Projections show it would cost Wyoming $9 million a year. That's less than the cost of the Natrona County swimming pool project.
There has to be a better way than the status quo. And if the Wyoming Legislature has decided that Medicaid expansion is not the answer, then lawmakers must offer a solution of their own. So does Gov. Mark Gordon, who has insisted that Wyoming's unique circumstances require a unique "Wyoming" solution. The governor has been in office for 13 months. With the failure of Medicaid expansion, the time is now for his plan.
These problems won't go away no matter how many times this debate repeats. Right now, there is a Wyoming worker preparing to declare medical bankruptcy because she was unfortunate enough to get a rare illness or suffer a serious accident. Maybe they're a friend or a colleague. Maybe they go to your church or work at your favorite restaurant. What's the answer? They deserve one. We all do.
Catch the latest in Opinion
Get opinion pieces, letters and editorials sent directly to your inbox weekly!